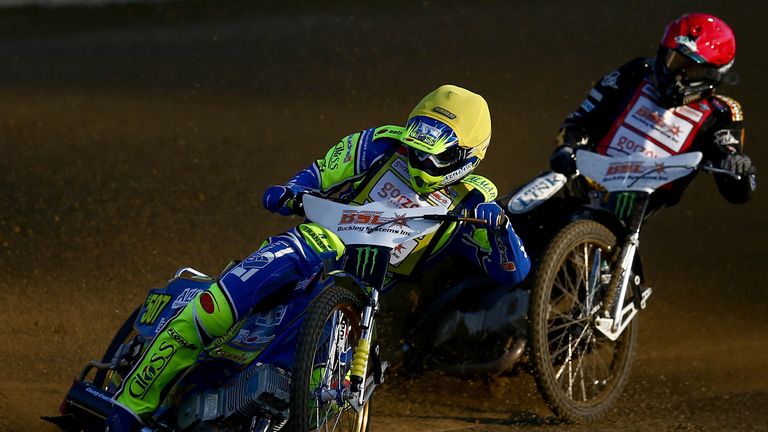 Polish rider Bartosz Zmarzlik claimed a surprise home victory in the FIM Speedway Grand Prix of Poland in Gorzow.
Zmarzlik, who received a wildcard entry, defeated Matej Zagar of Slovenia, fellow Pole Krzysztof Kasprzak and Michael Jepsen Jensen from Denmark in the final to win his first Speedway Grand Prix to the delight of the crowd at the Edward Jancarz Stadium.
World champion Tai Woffinden withdrew from the event with a broken bone in his hand which left the way clear for tournament favourites Greg Hancock and Nicki Pedersen, but it was Zmarzlik who stole the show.
Hancock remains top of the world standings with 112 points, Woffinden holds on to second place on 98 points and Pedersen is third on 93.  
Zmarzlik, who finished third in 2012 said: "I'm very happy. This is fantastic. I can't believe this.
"I've always dreamed that I could win a Grand Prix. This was my third time here and it's my second time in the top three. I'm very happy. The people of Gorzow were here together with me and helped me. This is just a dream – that's all I can say.
"I was a little bit nervous before the meeting. But when I won the first heat, I felt a little better.
"Today I was the most nervous because when I first rode in the Gorzow SGP in 2012, I knew I could do well but I knew I could also score zero points. I was very young.
"When I rode last year after finishing third the season before, I felt the nerves because everyone wanted me in the top three again. And this was the most nervous day for me."