Andre Ward willing to face Tony Bellew at cruiserweight
By Rory O'Callaghan
Last Updated: 20/08/17 12:33pm
Andre Ward insists he would have no problem stepping up to cruiserweight to fight Tony Bellew, although the WBA, IBF, and WBO light heavyweight champion says he is considering his options before agreeing to his next fight.
Ward cemented his position as the best 175lb boxer in the world with an eighth-round stoppage of Sergey Kovalev in their highly-anticipated rematch in Las Vegas on June 17.
Former WBC cruiserweight champion Bellew put himself forward as a future opponent for Ward after defeating compatriot David Haye at heavyweight, and the undefeated American says he is seriously considering moving up in weight to take on the British fighter.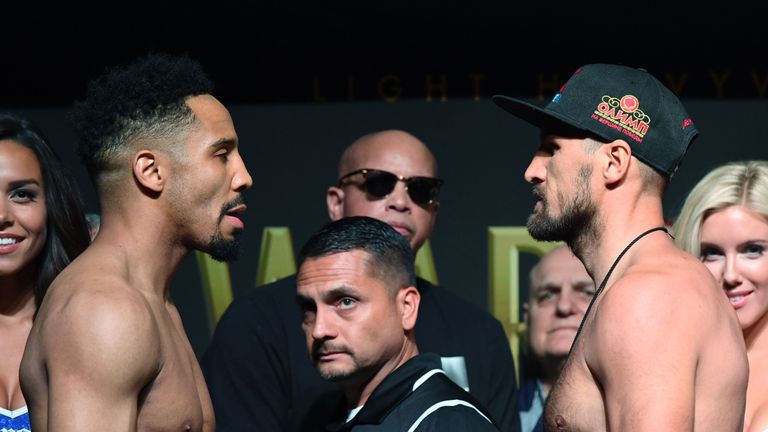 "I think I've proven and shown throughout my whole career that I don't duck and dodge anybody, I've done it the old-school way," said Ward, who starred alongside Bellew in the movie 'Creed'.
"The resumé is there, the big fights are there, the victories and the big moments are there. It just has to be the right situation. At 33 years old, at this stage of my career, I've got to go big or go home.
"I've got a lot of respect for Bellew, I think he's a quality fighter. It wouldn't be an easy fight and I don't mind him doing a bunch of talking but he has to remember something - this is real life.
"This isn't Creed, this is not the movies, this is real. As long as he understands that it's all good."
The O2 in London and Wembley are already being touted as possible venues for the potential fight between Ward and Bellew, and the American says he would relish the chance to fight in front of a British crowd for the first time in his career.
Speaking in Las Vegas ahead of Floyd Mayweather's fight with Conor McGregor, Ward said: "It wouldn't have to happen here but it was have to be the right situation.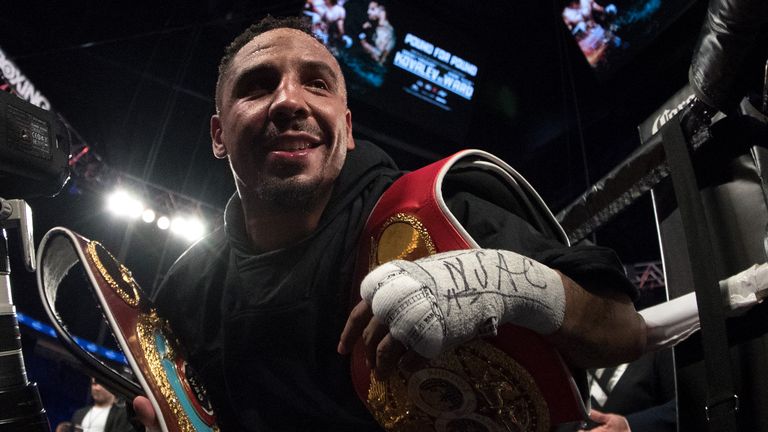 "Two places I haven't fought that are on my bucket list are Madison Square Garden and the UK.
"I've got a tremendous fan base in the UK, I love the UK. I love the passion, whether they are for me or against me - you've got to respect how they show up and support their own.
"They don't just wait until you get big, they support you on the way up and I love it. Any time a country can fill a stadium of 90,000 people you've got to show them love and you've got to respect.
"The UK is definitely something I want to do before I hang the gloves up."