Wayne Mardle's World Cup of Darts predictions
The £300,000 tournament will be held from June 1-4 and broadcast live on Sky Sports
Last Updated: 06/06/17 10:50am
Ahead of the World Cup of Darts, we've asked our man Wayne Mardle about the things you've always wanted to know about the team tournament.
Reigning champions England, who have won the title in four of the past five years, will be up against 2015 finalists and favourites Scotland as well as two-time winners Netherlands, for the crown.
But who does Mardle think will be the winners and losers at the Eissporthalle in Frankfurt over the course of the next four days. We've asked him the key questions ahead of the bumper event.
What can we expect from Brazil?
I have no idea. Well, personally I only know Diogo Portela. I don't know Alexandre Sattin at all, but this happens at the World Cup. Some players come along who are unknown and then they can explode.
Let's just hope they hit the ground running and play with the same flare as the Brazil national football team because if they do they'll be a worthy addition.
Brazil to beat Switzerland in their opening match: (Sky Bet Odds: 4/5)
Why is the World Cup of Darts so special?
It's the only time of the year that Michael van Gerwen, Adrian Lewis and even Gary Anderson represent their country. They're not playing for themselves - they're playing for their partner and there will be more pressure because you don't want to let your partner down as well as your country. There's always a bit more passion flying around, so it means something.
Now they see the importance of it with the prize money on offer this year, but once the event has started, the money is forgotten about - it's suddenly become important, which is great.
Who is the underdog?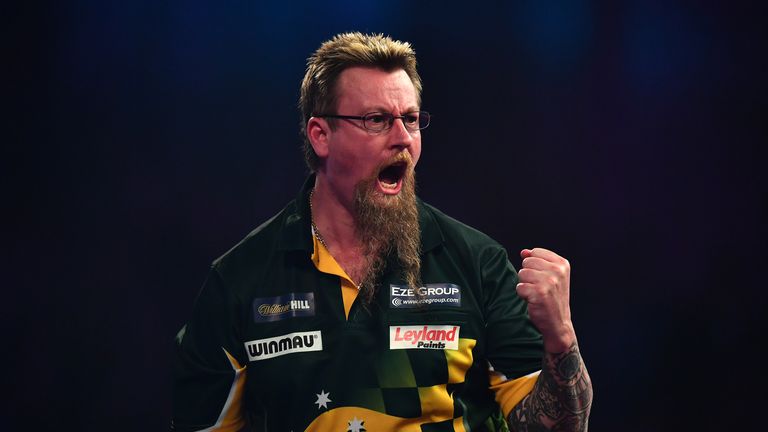 This is without doubt the best standard at the World Cup that I've ever seen. Even the likes of New Zealand are good with Cody Harris and Rob Szabo; Australia have got a good team with Simon Whitlock and Kyle Anderson and Northern Ireland are a good team with Daryl Gurney and Brendan Dolan, but I've got to say I quite like the look of a few of them which I haven't done in the past. Even Germany have got a decent team with Max Hopp and Martin Schindler.
New Zealand to beat Belgium: (Sky Bet Odds: 11/4); Northern Ireland to win the tournament: (Sky Bet Odds: 40/1); Australia to win in Frankfurt (Sky Bet Odds: 22/1)
Tell us about Max Hopp?
He does everything right. He throws well, he's got confidence and he looks confident. But just sometimes he can get slightly carried away, lose focus and lose the match. He's got to learn how to win, but unfortunately for him he hasn't kicked on like the darting world though he would. I rate him and he is still a good prospect, but he has got to just relax and play.
What can the Germans do in Frankfurt?
There will be quite an atmosphere but they've got a really tough opening game against Northern Ireland. I do think Northern Ireland will beat them although if Germany can get through that then they've got a good chance because they'll be beating the sixth seeds and the draw would then open up for them.
Germany to advance past the first round (Sky Bet Odds: 7/4)
Which player outside of the big boys are you excited to see the most?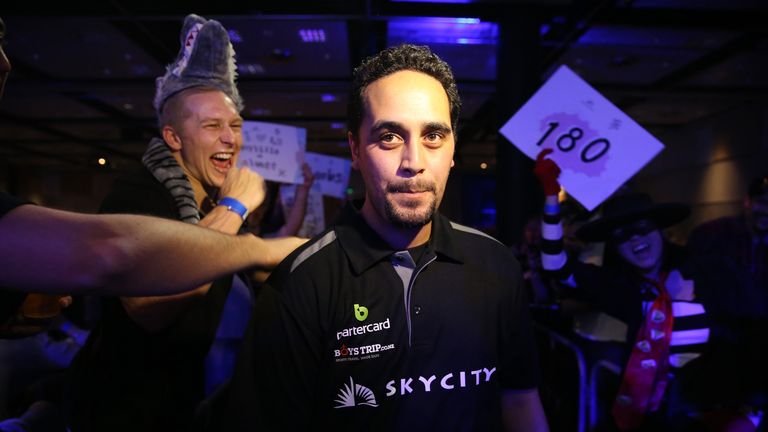 There's someone called Cody Harris from New Zealand who has played in the World Series events. He's known, but not that well known. I think he could come out of this tournament with people saying 'wow' we want to see this guy week in, week out - even in the Premier League. He's got it, although he'll need a lot of backing to make it into the Top 16 and he will have to move away from New Zealand for sure.
Other than Brazil, which other team are you excited about watching?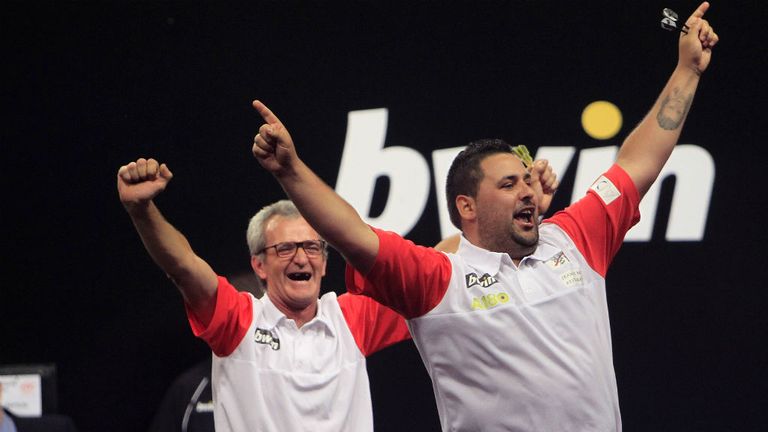 I really do believe that England have a tough opener against Gibraltar. Dyson Parody and Dylan Duo are two very decent players and in a short race against Dave Chisnall and Adrian Lewis, anything can happen. England should win, but I don't think it's as clear-cut as what the bookies make it.
Gibraltar to cause a major upset and beat England (Sky Bet Odds: 11/1)
Who will win the World Cup of Darts?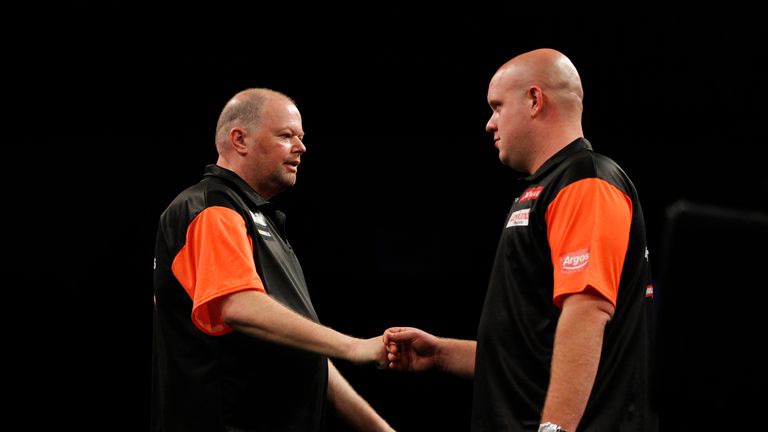 I'm going to be really boring. There's certain things in life that don't really fail to deliver and Dutch duo Michael van Gerwen and Raymond van Barneveld are two of those, while another two are Scotland's Gary Anderson and Peter Wright - I think that's the final. The Netherlands will win it for me.
The Netherlands to win the tournament (Sky Bet Odds: 5/4)
Don't forget that you can see all the action from The World Cup of Darts, live on Sky Sports. The arrows run from 1-4 June.
Who will win the World Cup of Darts? Let us know your thoughts by tweeting @SkySportsDarts or by using the comments box below - sign in with Facebook. Follow us on Twitter & use #LoveTheDarts