Premier League Darts: Phil 'The Power' Taylor says Michael Van Gerwen is man to beat
Phil Taylor insists Michael Van Gerwen is now the man to beat ahead of the start of the Premier League Darts on Thursday
Last Updated: 05/02/14 3:50pm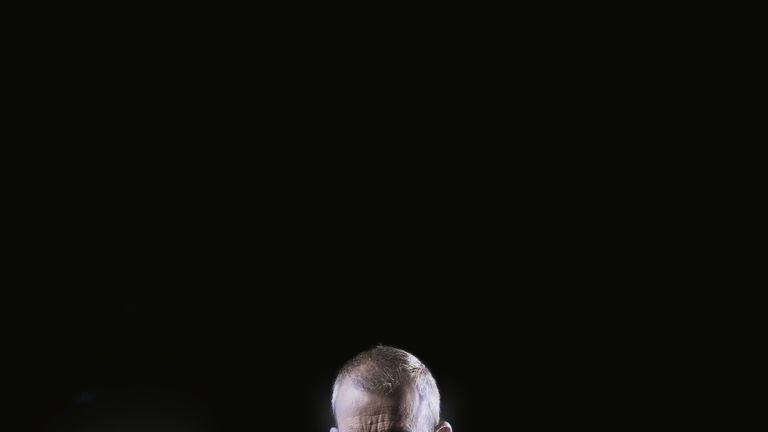 The new season kick off in Liverpool with Taylor taking on Van Gerwen in a repeat of last year's Premier League Darts opener.
Van Gerwen won the tournament last year and followed that up by winning the World Championships and taking Taylor's world number one spot.
Taylor insists Van Gerwen will now have to cope with a different type of expectation as the pair prepare to do battle at the Liverpool Echo Arena.
"Michael is the man to beat at the minute," Taylor told Sky Sports News. "I think he is the one now that everyone is after. He's taken the No 1 spot and he's become world champion.
"Michael has got a big target on his back now.
"It's going to be a tough year for all of us but it's one that I'm going to relish it's one that I'm looking forward to and I think we're in for a good night tomorrow. It's going to be a good game that's for sure."
Surprise exit
Taylor made a surprise exit from the recent PDC World Darts Championship at the second-round stage to 23-year-old Michael Smith in December.
He has since spent time in Portugal working on his health and well-being, explaining it has given him a renewed motivation to try and reach the top of the sport once again.
"I've got a point to prove to myself that I can still do it, that I can still push forward and what I want to do is up my level again.
"I want to try and improve. (I hope) My averages will go up my performances will be better which will be great for the spectators and the people that have supported me.
"You get more excited (as time goes on), it's weird it really is. Time is very precious and every tournament you go into is precious because you might not be in again so everything I do now is an extra bonus for me.
"I thank the Lord I am still here and still competing at my age, so I'm just going to take it with both hands and give it the best shot I can.
"I'm going to keep pushing forward I'm going to keep trying to win because that's me."