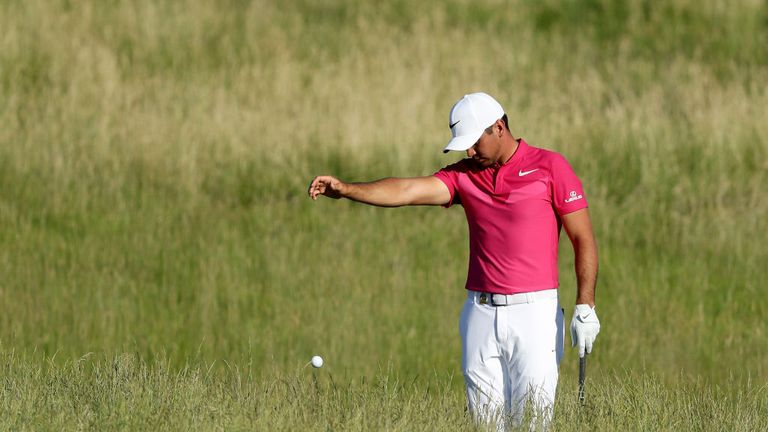 There was plenty of talk about the course heading into this year's US Open, but what did the players think of it now the dust has settled?
Whether they won the championship or missed the cut, here's what some of the biggest names in golf had to say about Erin Hills...
Brooks Koepka
"It was bombs away. You could hit it far and the fairways were generous enough. That was a big plus for me. I'm a big ball striker. On some of these par fives, I don't even need to hit driver to get there."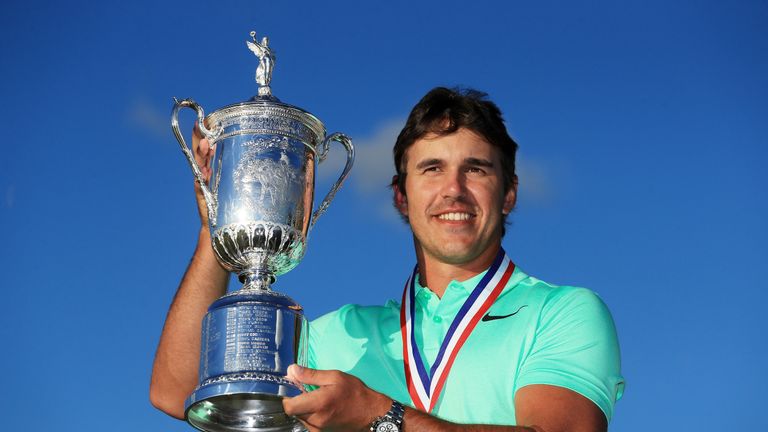 Jordan Spieth
"I think it's an awesome golf course. I think that's been the consensus from everybody. There are so many great ones to choose from. I'm sure at some point it will come back here. I would like to see another one here down the road, sure.
"The consensus from anyone that I've talked to is they really like the golf course."
Rory McIlroy
"The golf course is great, it really is. I'm a big fan of this place. It's a big, big golf course, with long rough and all that stuff, but it lets you play. It lets you be aggressive, you can get on runs where you can make birdies.
"Not your typical US Open setup. But I'm a big fan."
Lee Westwood
"This wouldn't be my favourite US Open venue. I prefer when they play the traditional golf courses. The two they have played recently aren't as good as the older style courses like Shinnecock, Winged Foot Oakmont and Congressional.
"There are few good ones coming up over the next few years so I am looking forward to those."
Shane Lowry
"It didn't play how I would have liked. I'd have liked to see it play tougher, firmer, faster - if you got a windy day like Sunday with a firm course it would have been carnage out there, but that's what I would have liked.
"People were talking about which type of US Open do you prefer, and an Oakmont and a level-par winning score is the type of US Open I like. It's only once a year we have to play it, every other event is an absolute shoot-out so why not play a US Open as hard as you can and the best golfer at the end is going to win."
Dustin Johnson
"I really like this golf course. It sets up really well for me. I couldn't possibly shoot any higher than I did. I just struggled on the greens. It's simple."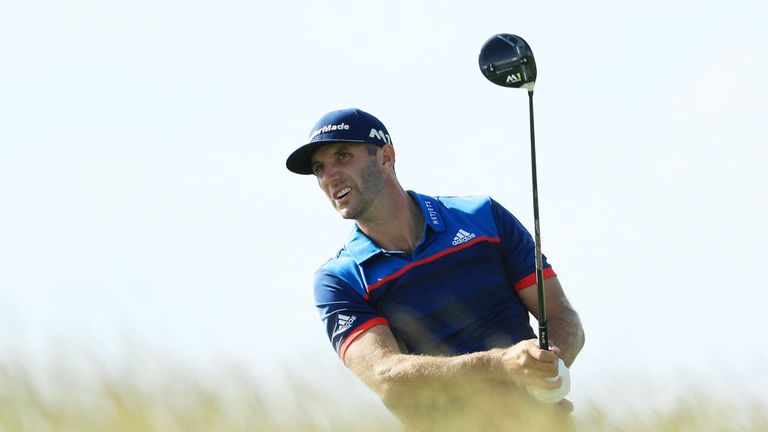 Steve Stricker
"I would think they'd want to change a few things. I'd like to see the fescue a little bit thinner and the fairways a little bit narrower, so it's not a full shot for hitting into the fescue, but it's going to be harder to hit fairways."
Andrew Johnston
"I think the course is fair, the fairways are quite wide and if you drive it well you're going to hit a lot of fairways. If you hit it off line you're going to be stuck. You can make some birdies out there, but you can make bogeys, too. I think it's a real fair test."
Kevin Na
"Nothing was ridiculous. There's a lot of pressure on the USGA, I get that. Overall, they did OK."
Jason Day
"I put in the best preparation for any major in my career. I put it in the wrong places. I enjoyed the walk, the golf course is beautiful, but I just didn't execute.''
Jim Furyk
"If you came here thinking US Open, you had to adjust your style and game. Erin Hills is so severe by design, had this course played firm and fast, it would have put extreme stress on the USGA for their setup.
"I think you see that in a lot of modern courses today. The severity of the layout really makes it difficult on the setup team. You want to make it difficult, you want to make it tough, but because of the severity, it's so easy to go overboard."
Webb Simpson
"It was fair. I love Erin Hills, and it was a fun week to be a part of, but it is definitely not a US Open in any way. When I think of US Opens, I think of tight fairways, tree-lined fairways with rough and firm greens. This week, we had wide fairways, no trees and soft greens."
"I think they did a great job with what they had. It's just a different style golf course than what we are used to having."
Rickie Fowler
"It would be a lot of fun to see this place firm and fast. It might just be a little bit more of a mental headache if we do get to see that."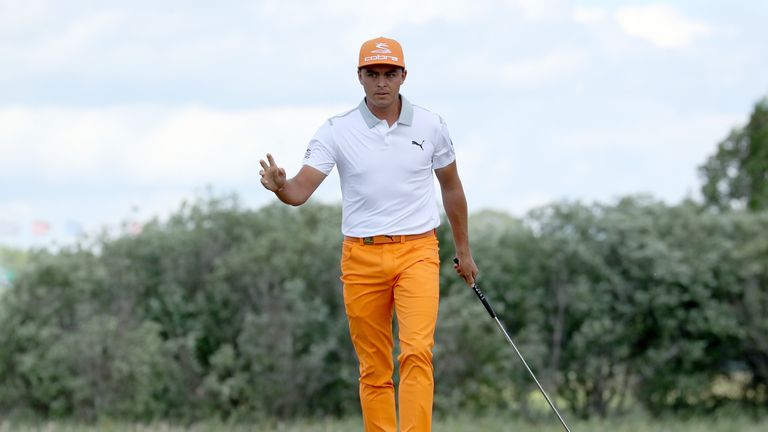 Martin Kaymer
"It would have been great this week with a sub-air system making these greens firmer. If you shoot nine under like Justin Thomas did, you ask, `Are the players that good? Or is the golf course too easy?' I guess it's a combination."
Keegan Bradley
"It's more like a PGA Championship style course, but I think it's fantastic. I think, sometimes, US Opens border on unfair. The biggest misconception this week is that this course is so easy. I looked at the stroke averages of the last five US Opens, and it is right there."