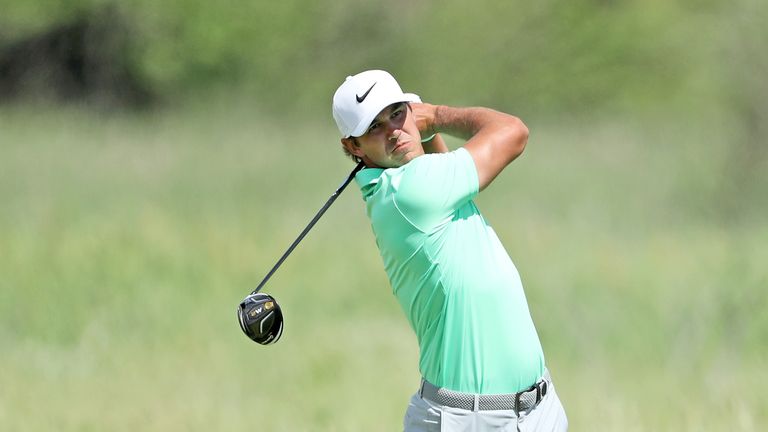 Brooks Koepka became the seventh successive first-time winner of a major with his victory at Erin Hills.
Here, we take a closer look at the 27-year-old US Open winner...
Unlucky break
It was a car accident as a child that led to a 10-year-old Koepka taking up golf. He sustained a broken nose and fractures to his sinus cavity, which resulted in him being unable to play contact sports for the summer. He took up golf as a suitable alternative, enrolled in a junior programme and that helped start him on his career path.
That being said, Koepka has admitted that golf was never his dream job. Given the choice, he would have been a baseball player like his great uncle Dick Groat, a World Series winner with both the Pittsburgh Pirates and the St Louis Cardinals.
He is also a fan of "proper football" and names Manchester United as his favourite team.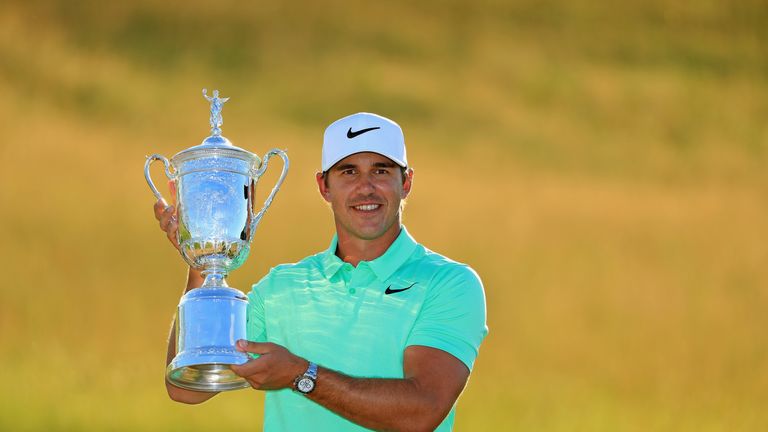 Past struggles
The newly-crowned champion also revealed he almost quit golf while leading a tournament in 2013.
"I called (agent) Blake Smith the night of the third round (of the Scottish Hydro Challenge in Aviemore)," Koepka said. "I called him and I was like, I don't even want to play. I just want to go home. I was kind of, I don't want to say homesick, it was just tired of golf. Tired of travelling.
"I just wanted to be home, even though I think I had the lead at that point and was about to win the third one. For some reason, I just wanted to get out and go home.
"I've never felt that way. I don't even know what was going on. I think I had played so many weeks in a row, not a day off, it really got to me."
Fitness regime
His friends and professional support team preached patience and pleaded with him to focus less on obsessing about victories and avoid getting down on himself. Guided by power-hitting mentor and friend Dustin Johnson, Koepka dedicated himself to fitness.
"I've worked my tail off over the last six months, made some changes, from grinding every day in the gym, trying to make sure that I was physically ready and strong enough to be able to swing the club the way I wanted to," he said.
This week he received pep talks from swing coach Claude Harmon III, master short game coach Pete Cowen and from world No 1 Johnson, last year's winner.
"Dustin actually called me [the night before the final round] and told me the same thing, 'just stay patient. Just keep doing what you're doing, you're going to win the thing. Just don't get ahead of yourself', It was a long phone call for us, it was like two minutes."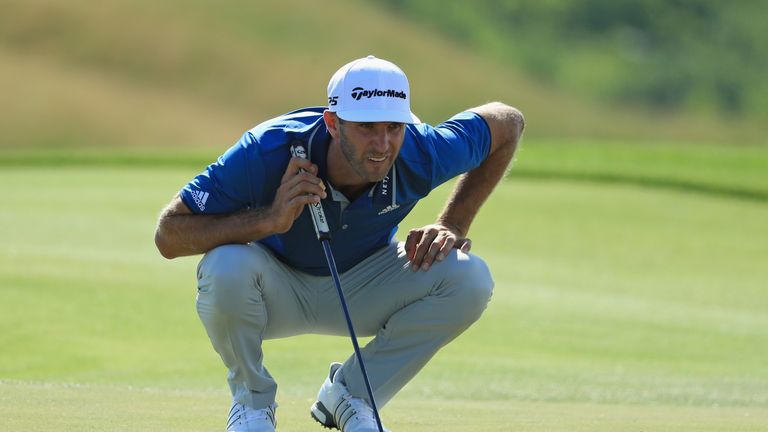 Sibling rivalry
Brooks has a brother called Chase who is also a professional golfer. However, whereas Brooks has just broken into the world's top 10 Chase is 865 places behind.
The pair played with each other in April's Zurich Classic, a two-person team event. "We could either kill each other or it could be an awesome week," Brooks said. They finished tied fifth.
Famous footsteps
Koepka failed to earn a PGA Tour card at the 2012 qualifying school, missing out by three strokes in the second stage alongside a certain Jordan Spieth, whom he is now only one behind in terms of major wins. Koepka went to play on the Challenge Tour and graduated to the European Tour and was named rookie of the year for both the European and PGA Tours in 2015.
He travelled far and wide, from Kazakhstan to Kenya and mainland Europe, cramming into bed and breakfast rooms with fellow players, spending some nights sleeping in cars, and learning about life and how to win.
"Going over to play the Challenge Tour was really, really cool, to get to travel the world at 22 and do what you do for a living is pretty neat," he said.
"To go over there, I think it helped me grow up a little bit and really figure out that, hey, play golf, get it done, and then you can really take this somewhere. And I built a lot of confidence off of that."