I just don't see how Fabio Capello can keep his job after that.
I know the FA are going to meet in a couple of weeks to decide, but I don't see how he can carry on - other than the fact they have to pay him £12million because of the clause they agreed to take out of his contract.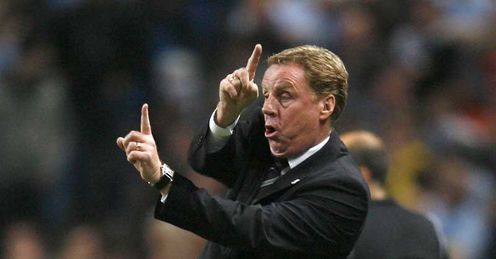 And I know who I would have instead - Harry Redknapp. People will think I am only saying it because I've played for him, but believe me everyone of those players would want to play for him.
These players don't need coaching, they're top-drawer players who know it all, but they do need belief and confidence - and Harry would give them that in buckets.
I'm not being horrible but I got the sack from Walsall and I could've got England to where we ended up. In fact, everyone I know could have done as well as Capello.
Paul Merson
Quotes of the week
Even though they are top drawer, players still lose confidence and need that; they need to play with the confidence that if they do give the ball away it won't be the end of the world, that they won't get the manager waving his arms around, elbowing Stuart Pearce off the bench.
We're England, we should have an English manager. Albania should have an Albanian manager; it's just common sense. England were not impressive once in four games, not once. Look at how the Mexicans went out after us; they played with a bit of flair and invention and at least gave it a go.
We never even came close to that. The trouble is I think we all got carried away with Capello because of how bad Steve McClaren was.
And I hope we all don't get carried away going on about Frank Lampard's goal that never was. Let's get this straight: that disallowed goal didn't knock us out of the World Cup.
Of course it should've been given and I can understand the debate about goal line technology but it is only papering over the cracks.
Superior
That was only one minute. For the other 89 Germany - and a young Germany side, not your typical Germany side - were a far, far superior football team.
Yes they were unlucky and yes, you can say it changed the way England played, forced them to change tactics, but there really wasn't any need.
We were only 2-1 down with 35 minutes to go. Why did we suddenly have to go chasing the game like that, push forward and leave ourselves ridiculously open? We weren't 5-0 down with nothing to lose, playing for a bit of pride.
The whole thing was hard to believe. In fact, it was laughable - or it would've been if you weren't English. Some of the defending was not even good enough for schoolboys; if it had happened in a pub game the night before and all the lads had been out the night before, you still wouldn't expect it.
All four goals were down to basic, basic errors and I am sat here wondering how that can happen. You can sit and watch 7,000 Premier League games and you won't see anything like that from one team in one game. Never.
Look at the first goal; just one long punt down the middle and it's in. Matthew Upson gets brushed off the ball by Miroslav Klose who, let's be honest, is at the back-end of his career. And even if he was 25, he's hardly a giant is he?
For the second goal, how much time and space did Lukas Podolski have on that back post? Where was Glen Johnson? The lad even had a poor first touch but there was still no-one closing him down.
The third and fourth though, really summed it up for me. We're caught downfield and Johnson gets all the way back, just runs straight past Bastian Schweinsteiger. Just bring him down! Clip his ankles, give away the free-kick, take a booking. That's what you call a good yellow card!
Mind you, Gareth Barry's was even worse for fourth. We know Barry has never been the quickest, but neither did I know there was a problem with quicksand in Bloemfontein. And again, just take the man down! You might say that sounds unsporting, but believe me, that's what other countries would do in those sitauations. That's what Germany would do.
Mistakes
It was pathetic. There's no other word for England's defending. What makes it worse is that is what we are supposed to be good at defending. That's what we do; we defend first and then we let our attacking players do their bit.
This was an international match, at the World Cup finals, yet here we are talking about mistakes you wouldn't see on a school pitch.
They weren't the only ones though, because Capello made a fair few as well, last night included. You're all probably wondering what he was doing bringing on Emile Heskey and Shaun Wright-Phillips, but I genuinely thought bringing on Joe Cole was was the wrong move.
This wasn't a game where the opposition had 10 men behind the ball and needed unlocking, it was stretched, crying out for a bit of pace, someone like Aaron Lennon.
And who knows had we got at Germany properly, it might have been different. Remember this was basically a team, of kids - half of them were in the Under-21 side last year. The Germans are planning for three or four years down the line, yet here they were superior in every department to England.
Yet somehow, the manager is still in a job today. I just don't understand that, surely he had to go? I'm not being horrible but I got the sack from Walsall and I could've got England to where we ended up. In fact, everyone I know could have done as well as him.
It was almost impossible not to win that group, it was that easy. That is why he has to go.
Comments (135)
Wayne Green bloke (Manchester United fan) says...
Looks like Capello has kept his job even though he lied to the F.A saying he would learn to speak english in his first six months. I cannot understand a word he says and I dont suppose the England team can either. If he cannot communicate with the team then forget it we will never win a thing with this clown in charge. Also what happend to the defending in the Germany game did we not practice ? did Cappello try to change the game to our advantage? by putting on Heskey? Cappello said he would only pick players in form which was another lie Rooney wasnt fit he took King which was a risk that backfired and Rio too. Get Harry Redknapp in before its too late otherwise we face years of Cappello wasting our time while he laughs at the F.A idots who put the clown in charge.
Posted 00:40 5th July 2010
Alex S (Woking fan) says...
Completely agree with this whole piece. spot on. capello is great at managing italian clubs but very poor managing a national side in tournament football. Agree regarding the last two goals. why on earth didnt johnson and barry bring their man down and take a yellow for the good of the team??????? It was a disgusting performance.
Posted 12:30 2nd July 2010
Dave Burden (Tottenham Hotspur fan) says...
Cant agree more. But the FA cant afford the £12 mill so Capello will stay. Mueller said it well. Too many alpha males.
Posted 11:03 2nd July 2010
John Western (Liverpool fan) says...
I believe if the refereeing of the world cup was in the same style as in the premiership England would have had a great chance in this tournament. The problem is that it is very different, and punishes even the smallest indiscretion. Just look at the Portugese defender that got sent off for just raising his arm. Refereeing style has a major influence on the outcome and style of the game. I think the players were terrified to play there normal game for fear of picking up red and yellow cards. In fact, I think every country is concerned, but the ones that can adapt best are the ones that keep posession and defend in numbers and keep their shape. I just think England are unable to adapt to the different style of refereeing at international level. Its a bit like asking a team great at rugby league to take on the All blacks. Never going to happen!
Posted 10:33 2nd July 2010
Jack Harris (Cardiff City fan) says...
But what if he ends up in jail with his tax problems?
Posted 09:52 2nd July 2010
Dexter Cousins (Newcastle United fan) says...
I'm a Geordie living in Australia and have to say that the English press are terrible. I'm fairly certain the England Fans at home could see exactly what I seen at 1am and 4am in the morning in the WINTER! Australia is a multi cultural place and everyone I've spoken to wether they are Aussies, South Africans, French, German, Asian or American agree on one thing. The English PLAYERS were a disgrace. No-one mentioned the english tactics or the manager. Lack of heart, passion and desire were evident and frankly the rest of the world is shocked by Englands lack of passion. If the players aren't willing to play for Capello that is fair enough and it is a problem - if we were talking about a football club not your country. Frankly the players are over paid and their level of technical ability is grossly over rated. New Zealand managed outstanding results with a coach from the Australian (Sunday) A-League and players from the championship. I'm thoroughly disgusted by the players attitude and hope if Capello does stay that he has the courage to put faith in our younger players.
Posted 06:35 2nd July 2010
Lee Phillips (Wolverhampton Wanderers fan) says...
The real person to blame for the performance against the Germans is Russel Osman. To explain - first look at the daily regime of the players 8 am - Wake up 9 - 10 - Breakfast together (told what to wear / what to eat) 10 - 12 Training 12 - 1 Gym 1 - 2 pm - Lunch (all together - told what to eat) 2 - 6 - Recreation time (pool / snooker / video games) 6 - 7 - Dinner (all together - told what to eat) 7 - 10 - TV 10 pm back to room 11 pm lights out. All in a compound in the middle of nowhere surrounded by 12ft barbed wire fences patrolled by armed guards. No wonder they all looked so miserable - they were in a prison camp. Granted it was a 5 star one - but very similar to prisons over here (except man-eating lions waiting if you do scale the fence) Come to the actual match day against Germand and Fabio says they were tired. No wonder they were tired in the 2nd half as they had spent half time tunnelling out of the communal bath. If they had gone what would we have missed? If only Russell Osman hadn't said "but we can win this" We night still have had a chance with sylvester Stallone in goal - but we didn't. And now all the flags are coming down and the players are off on holiday to recharge their batterries after 3 arduous weeks of effort which totalled 15 minutes of furious digging.............
Posted 02:20 2nd July 2010
Sardar sadek Nizamee (Arsenal fan) says...
English players are ofcourse over rated. Capello made some mistakes. But lets not get so hard on the boys, the media attention caused the biggest downfall for english team and that is the case with all english sports man/team. Look what happend to Jenson Button last season?He virtually won the championship without getting noticed?what happend after?look at the cricket team?They thrashed aside australia during the time when the world is watching football. I bet they will lose their way, once the media put pressure on them!
Posted 18:15 1st July 2010
Harry Willetts (West Bromwich Albion fan) says...
there is only one man who could lead england and now he might not get the chance since roy hodgson as gone to liverpool, the only other manager who could pull england out of the mediocre status is sam allardyce , the blackburn manager he is a no nonsense type of manager that gets the best out of average players.
Posted 12:04 1st July 2010
Lord Asante (Arsenal fan) says...
That's the same thing you said about steve mcClaren. You guys don't consider the input of the player! The fact is these english players are over-hyped. They are NOT world class! They don't fight for each other and they just a bunch of lazy people. I hope capelo goes. You lot are so ungreatful! You have barry, lenon, milner,upson, johnson in your team and you call yourself world class? Have you asked yourself that if these guys were not english would they even have started in their various teams? If not the home grown quota every team must have trust me there'll be no english player in any of the top six teams. They're overpaid, overhyped, and very useless!! Even, Ghana would have scored them¬
Posted 09:14 1st July 2010
Jason Hydes (Manchester United fan) says...
I think that if English football didn't have so many foreign players the English player's would be better and obviously there would be more choice. Anyone can hit a long ball to a Torres or a drogba for them to finish off and its great to watch but when its ruining our chances of success something has to be done.
Posted 05:16 1st July 2010
Harry Heid (Fulham fan) says...
You useless and hopeless English people.You like talking than doing.The whole country is in a mess.You fail to understand that you have no talented players.Hopeless over rated twarts in the likes of Lapard,Gerrard,Rooney etc.You appear to play well for their clubs cos foreign players guide them. The excessive pay theses boys receive mimic their lack of ability and passion to deliver with their national side.I think every English people will say Ashley Cole is better than Lahn,Rooney better than Muller,Lampard better than Shweintegier,Terry better than Friedrich cos the English counterparts recive heavy payments.I do not think any of those excellent and highly talented Germans receive up to 35% of what their English counterparts receive but they are great.You fools, you like talking.The economy,football,security and beauty of England are all gone.Better realise yourselves for pretenders.
Posted 21:21 30th June 2010
Trevor Gordon (Middlesbrough fan) says...
i'm not sure if we should get rid of capello.i do believe that some of his selections were questionable.how heskey get's into the team is beyond me.and being 4-1 down u put him on?heskey's goal scoring record is terrible.as for the rooney up front and steven gerrard just behind him?i don't think that would have worked either.let's face it,england are just not good enough.i don't care who u appoint as manager,the results will not change.we havent won anything since 1966.not even gotten to a euro final.england are a 2nd tier power at best.the sooner we realise that the sooner we can move forward.it maybe time to use the youngsters like joe hart,michael dawson,theo walcott and some other'sremember,the gerrards,lampards,terry's are all hitting 30 year old.david james is 40 this year.when a country has to go beyond it's shores to find a coach,then u know we have problems.to be honest,good coaches are hard to find.especially in england.
Posted 19:32 30th June 2010
Barry Barry (Tottenham Hotspur fan) says...
Capellos not to blame....there were 11 players on that field that just did not try hard enough..stop paying these pre madonnas so much money!!!then maybe then they will respect the 3 lion shirt,As for Arry he has a job to do at Spurs and hes contracted to finish it.If he leaves it will be the same as Wham,Portsmouth Southampton not finishing the job and runnung away....bit like running away from the taxman ...Sounds like The manager England need at the moment
Posted 18:39 30th June 2010
Vince Wells (Aldershot Town fan) says...
Yes the team didnt perform, but i believe this is down to the manager. Rooney was the worst player in the first two games he should of not played the third. JT should of played in his position and dawson who plays right side should of played, he is also faster than upson. Barry wasnt fit enough and shouldnt of played. And why bring on heskey when crouchy was on bench and we needed goals, whatever you think of crouch he does score. Just so many mistakes from capello. the only mistake he didnt do was to sign the extention to his contract. Theres only one man for the the England JOB sorry spurs HARRY
Posted 17:29 30th June 2010
Rob Osborne (Tottenham Hotspur fan) says...
i think everyone needs to look at the whole England set up too many big name stars were complacient & looked un intrested . we ave bailed out too much money in the past to get rid of the England manager at the time when it does not go right. people have short memorys prior to the world cup capello could do no wrong . i think we need to look at the youngsters & start looking at euro 2012 with the aim of starting the new breed now!! its time the experince players play second fiddle to the next generation, im not saying drop them altogether but play when required. The world cup was a shambles from the start be it the team selection to the managers tatics. its time to start again ready for the next event . redknapp is a great english manager but the jobs not finished at spurs yet arry !!!
Posted 16:43 30th June 2010
Rene Fuller (Manchester United fan) says...
England were terrible, lets face it, there are few world class players in the england team, Im sure beckham would have shown more desire even though he was injured. Lack of heart and desire, they will come back to their life of luxary, million £ mansions and totally 4get about the awful performances they have displayed in the world cup. Best thing about the world cup now is we don't have to watch dismal displays by a overrated and over paid players. They are not a team, a team has a common goal to achieve something, they are merely a group of millionnaires who have big egos and think they are much better than they actually are. Capello has to leave, bring in a English manager, we havent seen that for nearly a decade. Fabio is worse than Sven, and thats a compliment.
Posted 14:56 30th June 2010
Mick Y (Tottenham Hotspur fan) says...
we as a fanatical football nation deserve better than the 360 minutes of garbage served up in South Africa How many of the so called top 4 in the Premiership could get away with lining up with 2 holding midfield players in all games home and awayfor a season It wouldn,t take long for us to question our managers tactics even if we were scraping home each game.You pay a lot of hard earned money to be entertained The teams that play this system INTER MILAN,BRAZIL, ARGENTINA,HOLLAND these teams will win the top prizes this year but have critics in thier own countries IF there is somebody out there with a solution to produce the 4 forward players ENGLAND need to compete with the top 16 nations im sure we could put up with us playing a different system On a positive note Capello has to go we need an englishman perhaps Hiddink or Klinnsman -Mr Richards.
Posted 14:14 30th June 2010
Daniel Marshall (Newcastle United fan) says...
Club management is a results business which induces extreme pressure on managers who are unnecessarily always a couple of games from the dole queue; continuity has proved fruitful for clubs, yet most still ignore this. International football attracts similar pressures, ultimately heightened expectations and the love-hate media bandwagon. As its not as day-in, day-out as club management, failure at a major tournament - once every 2 years - is the perfect opportunity for change. I agree with the comments that Capello must go, and Harry Redknapp should replace him. Stuart Pearce is a future England manager for sure, and the additional experience he would gain from working alongside Redknapp would be priceless. Capello brought real belief England could go all the way, yet his fundamental style has not worked on the big stage. Step up Harry your country needs you!
Posted 13:36 30th June 2010
Dennis Hunter (Sunderland fan) says...
Simply put, not even the manifestly incompetent FA would consider appointing Harry Redknapp until the outcome of the court case has been heard against him in the autumn, for tax evasion resulting from football transfer dealings. It's not just the money, it's his integrity & honesty at stake, and I assume these are qualities required for any England manager appointed.
Posted 11:03 30th June 2010