Solwhit could head for the French Champion Hurdle according to Charles Byrnes
Solwhit could be aimed at the French Champion Hurdle following his dramatic late withdrawal at Punchestown on Thursday.
Last Updated: 28/04/13 1:03pm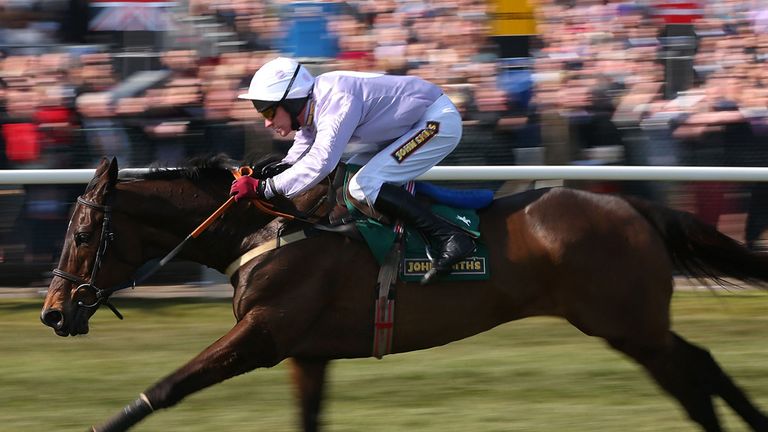 The World and Aintree Hurdle victor was taken out of the Punchestown feature when blood was found to be coming out of one nostril.
His 11th-hour exit robbed the three-mile Grade One of the eagerly-awaited showdown with Quevega. Solwhit's absence left Quevega to land the honours in great style from Reve de Sivola.
However, trainer Charles Byrnes reports the nine-year-old to be none the worse and will now consider the Grande Course de Haies d'Auteuil (French Champion Hurdle) at Auteuil in Paris on June 9 after the horse has had a week's break.
"Solwhit is 100%. It was just mucus membrane there, just one of those things," said the County Limerick handler.
"The horse could have run, but there was a trickle of blood there so they took him out.
"It was a shame he couldn't run. It was a crowd-puller and a so-called match.
"We are not ruling the French Champion Hurdle out of the equation. We'll give him a week off and make a decision after that."