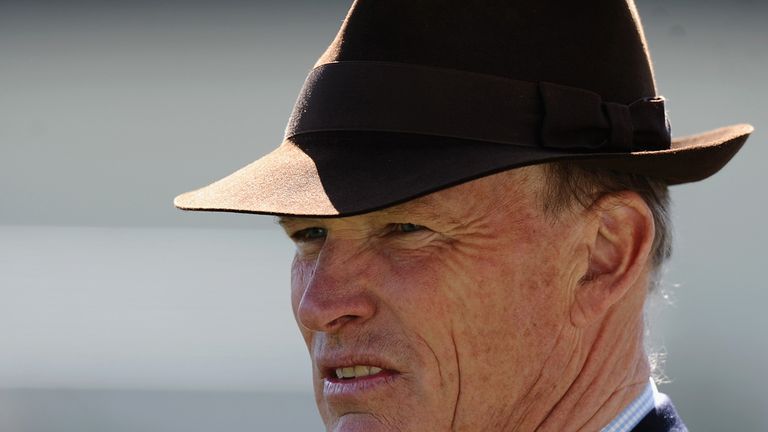 John Gosden appears to hold a strong hand with three lightly-raced entries in the Betfred Cambridgeshire on September 27.
Prince Of Stars, Maverick Wave and Cornrow are all towards the head of the betting for the Clarehaven handler.
Gosden has won the race three times and pulled off a long-term coup with Halling, who claimed victory in the 1994 Cambridgeshire and went on to become a top-class Group One horse.
"The Cambridgeshire is a lovely handicap to take part in but it hasn't been part of any great plot for these three horses," Gosden said.
"It was with Halling but that was a long time ago, the days of the Baldrick-style 'cunning plan' are over.
"These days, the problem, especially with three-year-olds, is making sure your horse gets a run in a race that has become dominated by exposed older horses.
"Prince Of Stars and Maverick Wave have shown what they have shown on the track but neither of them has been straightforward to train, they have each had a few little niggles - that's why they are so lightly raced.
"Cornrow looked progressive last year but then ran into a problem and I had to be very, very patient with him.
"They are all horses that I have been held up with and that's why they are where they are now.
"I just hope that I can get them to the race in peak condition."
One-hundred and fifty horses have been entered, including last year's winner Educate.