The Premier League returns this week and you can follow all of the action on Sky Sports.
We've got two live midweek matches for you with Everton v Manchester City on Tuesday evening and Sunderland v Norwich on Wednesday.
We asked Soccer Saturday expert Paul Merson to look at the fixtures and give us his verdict on where the games will be won and lost.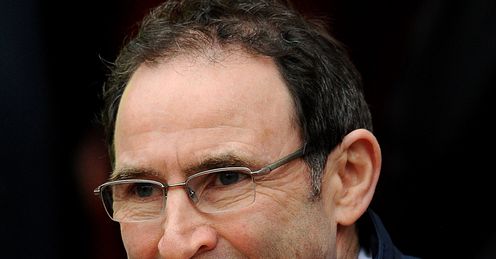 So read on for his shouts and don't forget to let us know your views in the comments box...
Tuesday
Everton v Man City (7.30pm, Tue, Sky Sports HD2)
PAUL PREDICTS: 1-1
There's something missing with Man City at the moment; they're no longer ripping sides apart like they were earlier in the season. Vincent Kompany will return to make them more solid at the back, but they're a bit lackadaisical going forward. The build-ups are slow and David Silva looks tired - plus teams are stopping him playing - so they need someone else to step up to the plate. Everton are good in moments, and really poor at other times, but it's always a hard place to go. I'll go for a draw.
Man Utd v Stoke
PAUL PREDICTS: 3-0
This could be a game too far for Stoke. They put a lot into their FA Cup game against Derby - and they got a decent draw against Crawley in the next round so they could be set for a good run - but I think Manchester United will bounce back in this one. I think they'll win comfortably.
Swansea v Chelsea
PAUL PREDICTS: 0-2
Gary Cahill hasn't played yet, but his arrival has livened up David Luiz and the competition seems to have picked the players up. They're keeping clean sheets that they weren't getting before. This won't be a walk in the park for Chelsea, but they have to win the game. I know Swansea beat Arsenal, but Chelsea are stronger and more solid than Arsenal.
Tottenham v Wigan
PAUL PREDICTS: 4-0
I am definitely going for a home win, as Spurs lost to Man City and the pressure is off. If they'd won that game they'd have been in the title race and might have found this difficult, but I think they'll wipe the floor with Wigan.
Wolves v Liverpool
PAUL PREDICTS: 1-1
Liverpool really are a bag of Revels. They were atrocious against Bolton, but then they went and knocked Manchester City and Manchester United out of the two cups. I think they're a big-game team and the last seven days will have taken a lot out of them. I think a fresh Wolves side will take a point.
Wednesday
Sunderland v Norwich (7.30pm, Sky Sports HD2)
PAUL PREDICTS: 1-2
I watched Sunderland against Middlesbrough and it was their worst performance under Martin O'Neill, but they never gave up and got a draw. Norwich are flying, they always have a go at teams and I was impressed that they won at West Brom. I think they'll win again, which will be seen as a little bit of a shock because Sunderland have been doing great.
Aston Villa v QPR
PAUL PREDICTS: 1-1
Villa will be shellshocked after that FA Cup defeat against Arsenal because at half-time they were in a perfect position to go through. QPR will go there and try to keep it tight for 20 minutes to get the crowd on the backs of the home players. Mark Hughes will tell his players to sit there and have a free swing and I think we'll see a draw.
Blackburn v Newcastle
PAUL PREDICTS: 2-1
It was shocking to see Newcastle go out of the FA Cup. They are in a position in the league where they're not going to get in the Champions League, but they're not going to go down, so it was all set up for a cup run. They got smashed at Fulham last week and will find it hard against a fresh Blackburn side. The Newcastle players have had to travel back from Brighton and now must go to Blackburn and I think it will be too much for them.
Bolton v Arsenal
PAUL PREDICTS: 1-3
Arsenal were very good in the second half against Villa, but it's easy to play when you're 2-0 down because you can let the shackles off. They scored at the right time, but defensively they're still all over the place. Bolton beat Liverpool last time out and will be desperate for another scalp, but I can't see past Arsenal.
Fulham v West Brom
PAUL PREDICTS: 2-1
Fulham are one of the best sides in the Premier League at home and most teams have had a tough game there. Admittedly, West Brom won at Stoke last week, which is another hard place to go, but I think Fulham at Craven Cottage will be too good for them.
Comments (18)
Stephen Cranham (Newcastle United fan) says...
Desmond...what you on about?! Come on Newcastle, let's put the misery of Brighton behind us with a win tonight!
Posted 05:26 1st February 2012
Robert Whyte (Manchester United fan) says...
There's a player that Man City can buy for £100,000,000, his wages will be £1,000,000 a week and he'll slot in quite nicely! He's called Heimlich and they're going to get to know him really well before the season ends. Even with all the injuries we have, we'll still win the title because it takes more than stamping, fireworks and big salaries to win the league, it takes courage! You can't buy that Mancini!!
Posted 22:29 31st January 2012
Stuart Senior (Tottenham Hotspur fan) says...
so balotelli gets a 4 match ban which proves he should of walked but what good did that do spurs his goal should of of been wrote off
Posted 19:25 31st January 2012
Craig Booth (Manchester United fan) says...
i think Both manchester clubs this week have a point to prove after embarrassing defeats to merseyside rival liverpool and expect big wins at everton and stoke
Posted 17:56 31st January 2012
Dean Jules (Tottenham Hotspur fan) says...
There's a whole stack of games to go and both Manchester sides can drop points. If Spurs get back to winning ways against wigan and it goes as Merse says for everton and man city we'll be back to where we were before the Balotelli incident. I cant see stoke taking a point away from Man U, but it could happen... COYS!!
Posted 17:44 31st January 2012
Desmond Dorman (Arsenal fan) says...
Not a word about ManU elimination from the FA Cup. All of a sudden there is sympathy for the ManU gk. After all he cannot apply for citizenship and therefore eliminate an Englishman. Did Gerard toss the armband on the ground on being subbed at Anfield? RvP escapes ban. Was he charged? Is everyone charged always banned? Almunia was credited with own goals. Will Bent be credited with a Walcott assist? The three most booed players in the EPL are Terry, Rooney, week in and week out, and now Evra. Yet barely a mention made. Kanu got credit with the 'worst' miss of the year, many years ago, but I think it was Rooney last year, or year before that. Why is SAF so identified, but not SHW, the ref?
Posted 16:14 31st January 2012
Thomas Mccarthy (Manchester United fan) says...
I dont think we will beat stoke in all honesty, we have a lot of injuries to key players. I think we will have a lot of possession in the game but we will have no cutting edge, we need a creative midfielder. I will say 1-1 Stoke to score first then Hernandez will score for united! MUFC.
Posted 14:56 31st January 2012
Andrew Vaughan (Tottenham Hotspur fan) says...
Yakubu is still suspended following his sending off so he won't play. Don't think it'l be as straight forward for Man Utd as you think. If Rooney, Nani, Lindegaard are all out as is thought then they may have to battle for the win.
Posted 12:32 31st January 2012
Kyle Larkan (Everton fan) says...
I honestly reckon that Everton could win if they pull their socks up. If we manage to get an early goal we could perhaps deny City their victory, however, Everton have been abismal up front this season but things are looking better with Donnovan in the mix. A few more assists and we could be looking hot. Also, Everton are hoping for some firepower upfront for the next game...
Posted 09:40 31st January 2012
Chris Parrott (Arsenal fan) says...
Is it just me or is Walcott the new bentner.
Posted 23:37 30th January 2012
Jimmy White (Everton fan) says...
Iain: The Yak is suspended after getting himself sent off against Fulham the other week. I agree with Merson, I still think the Geordies will get beat. Blackburn looked a much improved side at Goodison last week.
Posted 23:21 30th January 2012
Jeremy Poynton (Manchester City fan) says...
Man City. So predictable that they are top of the current form table over the past six games of our apparent "crisis".
Posted 20:04 30th January 2012
Adam Nicholas (Chelsea fan) says...
I really hope Sturridge and Torres score for Chelsea, Sturridge so he can have a better chance of getting into the England squad and Torres just so he can get his confidence up a bit. And I think that the last time Torres scored in the Premier League was against Swansea so hopefully he will do it again!!!
Posted 19:54 30th January 2012
Iain Russell (Newcastle United fan) says...
James C, Nigeria didn't qualify, so they do have the Yak, and we are getting Ba and Cisse back tomorrow, don't expect either to be in the starting team. Sub appearance if we're lucky. A draw, with how rubbish we have been, would be good.
Posted 15:40 30th January 2012
Si X (Blackburn Rovers fan) says...
Wouldnt be too sure Geordies. Trips to africa and back take a lot out of you even if you do have one or two days to rest after a big tournament.
Posted 15:28 30th January 2012
Haseeb Ahmad (Chelsea fan) says...
Chelsea to win and i think torres will score.may be cahill starts.
Posted 13:57 30th January 2012
James C (Newcastle United fan) says...
Ba and Cisse coming back to Newcastle againest Blackburn , and Blackburn not having Yakubu might make your prediction a bit silly Merson!
Posted 13:45 30th January 2012
Brett Franklin (Newcastle United fan) says...
i think newcastle will be a different team having our two strikers back Ba and our new number nine will make us a much bigger threat than we were in the cup and both only played 45 mins in there last game for senegal so they shouldn't be to fatigued either SA GEORDIE OUT
Posted 13:00 30th January 2012