At the SEC Championship Game, Alabama played Georgia for a spot in college football's BCS National Championship Game.
And - like Alabama's trip to LSU in November - it came down to the final drive, with Alabama breaking Georgian hearts and in turn claiming their spot in the National Championship Game.
Alex Ferguson was there - and here's part one of his long Atlanta weekend diary...
WEDNESDAY
Striking up conversations with people at Heathrow Airport is generally pretty easy. You go with the questions: "Where are you off to?" and "How long are you there for?" and generally people will talk. After all, they've got very little to do before their flight. And if you target Americans wearing College Football garb, you can kill time talking about their [our] favourite subject. I'm good at that.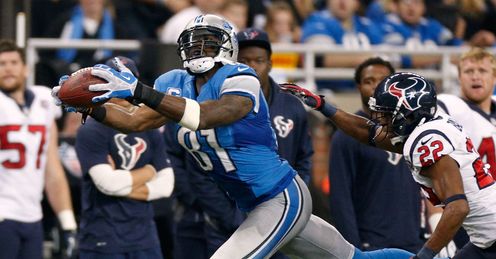 Anyway, eight hours and a comfortable flight later, I'm enjoying the first beer of my trip with my host and former UGA grad Michael Ruppersberg at a bar called The Church. I immediately get chatting to John and Anna, a couple from Louisiana. College football immediately becomes the conversation, and we're told by LSU grad Anna that nothing beats a night game in Death Valley. We agree wholeheartedly. All three of us are then serenaded by a half-blind homeless lady, who sings three indescribably bad songs before she leaves, with none of our money in her pocket. "Welcome to Atlanta," I say to myself, half-joking.
I've seen UGA play four games, and I've seen them lose in QPR-style circumstances (see: heartbreaking) in three of them.
Alex Ferguson
Quotes of the week
After that, we eat our weight in brisket and discuss the possibility of Georgia winning this one against the Crimson Tide. 'Rupp' (you can call him that) is resigned to Georgia losing the game, and he thinks Vegas giving seven points to Georgia is 'about right'. Although I add that the scoreline could get out of control.
THURSDAY
'I'm a Ramblin' Wreck from Georgia Tech and a hell of an engineer' - Georgia Tech fight song

Atlanta as a city has a pretty skyline, but as a shopping and an eating district downtown, it's no New York or London, either. It's just office building after office building, and there's no feeling of soul. No-one seems to want to be there, and no-one's hanging out for coffee or food. It's like everyone's here to co-exist, rather than have fun.

It's weird to say this on a day that Atlanta as a city is meant to be rising up and coming together (as you're told at the local underground station), because the Falcons are playing their hated rivals, the New Orleans Saints tonight. There's the odd fan dotted around, but it's hardly got the pre-game buzz. Hungry, I hit up a Taco Mac, which has enough beers on offer to give a serious dent to wallet, liver and brain, and the 'crowd' is small. Two brothers have flown in from NOLA for the game and are unimpressed by Atlanta (but then again Saints fans and Falcons fans hate everything about each other's cities and teams), and there's a couple of Saints ladies who've come for a long weekend. "It's going to be a long one", says one of them, drinking a beer.

I end up cosying up to John and Stacy Whiteman, who are Georgia Tech grads. Because of their dislike of Georgia, "We're Alabama fans on Saturday. Roll Tide!" We end up behaving like college students (drinking beer, exchanging unprintable jokes, and telling silly stories from the bygone years) for the next couple of hours. Then, John offers me a tour of Tech's campus. "Have you ever been to Georgia Tech's campus?", he asks. "No," I admit. After all, Atlanta's a city that we haven't spent a lot of time in, and believe it or not, being a 30-something man walking around Georgia Tech's campus on his own is not exactly top of our list.

My new hosts drive me around the campus, and we have to be honest: it's very pretty. It's like any other campus in America: there are frat boys playing football out the front of the frat houses, pretty little sorority girls talking outside their magnificent houses and others scurrying around to class. The school bus tells us that Tech WILL beat the Seminoles in the ACC Championship Game on Saturday, even though they are 14-point underdogs and pretty terrible.

But college football is pretty important at Georgia Tech, and as we pass by the Bobby Dodd Stadium (he coached Tech to a National Championships in 1951) and pass by the team's practice facility where players are practising for the game you realise that this is still a place of big-time football. After all, Calvin Johnson went to school here. So did 19 other current NFL-ers. "We just hope Tech doesn't embarrass itself", says Stacy, pointing out the fact that she thinks Saturday night in Charlotte is going to be "carnage", with the Yellow Jackets on the end of a stinging beating by an angry Florida State team.

After saying goodbye to the Whitemans, we meet up with some more of our Georgia friends, Wick Cauthorn and Caroline Watson in a central Atlanta bar. Cauthorn and Watson are a 'mixed marriage' of sorts - Cauthorn's a dyed-in-the-wool Georgia fan and Watson is a dyed-in-the-wool South Carolina fan. "I started reading the magazines after the first quarter", he tells me when I ask him if there were any fireworks in the Cauthorn household when South Carolina hammered Georgia earlier in the season.

In between beers, cigarettes and shouting at the Falcons, we talk about UGA. Cauthorn doesn't think that UGA will lose the game heavily, but that if they lose, it'll be by the usual heartbreaking fashion. Just to add to the background: I've seen UGA play four games, and I've seen them lose in QPR-style circumstances (see: heartbreaking) in three of them.

Cauthorn's plan is to go to his father's in nearby Marietta, drink beer, and watch the game on a projector screen while having a barbecue. If QPR fans offered this to me week in, week out, I'd probably not go to games at Loftus Road, I think, and then say to myself: "It's only because we haven't won a game yet".

We leave the Drew Brees interception-fest at half-time, because not only is it not a great game, but my hosts have got work to do in the morning. Atlanta won the game 23-13, by the way.

The second part of Alex's Atlanta diary will appear on skysports.com soon...