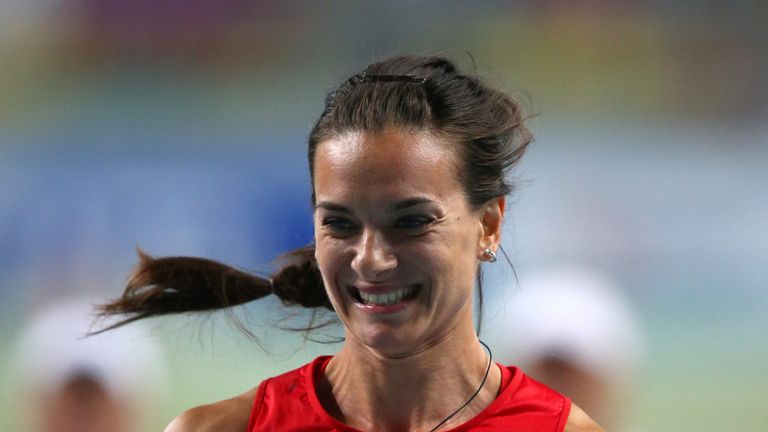 Pole vault world record holder Yelena Isinbayeva has urged the IAAF to investigate Russian athletes on an individual basis.
The governing body suspended Russia last week after it was accused by a World Anti-Doping Agency commission of operating an extensive state-backed doping program.
As it stands, no Russian athlete will be able to compete at the Olympic Games in Rio next year.
But Isinbayeva, who has won two Olympic gold medals and set a pole vault record of 5.06m in Zurich six years ago, wants the IAAF to examine each case on an athlete-by-athlete basis to ensure no clean competitors are punished.
"There is only one way out," she said. "The guilty ones are punished and the innocent ones continue to train and compete, the way they did before this scandal.
"I don't think it's right to hold us responsible for something we haven't done. Everyone should be responsible for their own deeds, for whatever they've done.
"I would like to call on all members of the council of the IAAF to objectively investigate separately each individual athlete.
"Innocent athletes, me in particular, shouldn't suffer. I really want to compete. The Rio Olympics would be the perfect end to my brilliant sports career."
The IAAF has meanwhile named the five-person team appointed to monitor the Russian clean-up attempt.
They are former Olympic sprinter Frankie Fredericks from Namibia, Norwegian anti-doping expert Rune Andersen, Abby Hoffman from Canada, Anna Riccardi of Italy and Geoff Gardner from the Australian territory of Norfolk Island.