Mo Farah says drug cheat claims are "killing him" and has urged his coach Alberto Salazar to swiftly disprove the allegations in an exclusive interview with SSNHQ.
Allegations were made against Salazar in a BBC Panorama programme made in collaboration with US journalism organisation ProPublica, notably that he was involved in doping US runner Galen Rupp, training partner of Farah's, in 2002 at the Nike Oregon Project in Oregon.
There is no suggestion Farah has broken any rules, but the media storm has plagued the double Olympic champion, forcing his withdrawal from the Diamond League in Birmingham three weeks ago.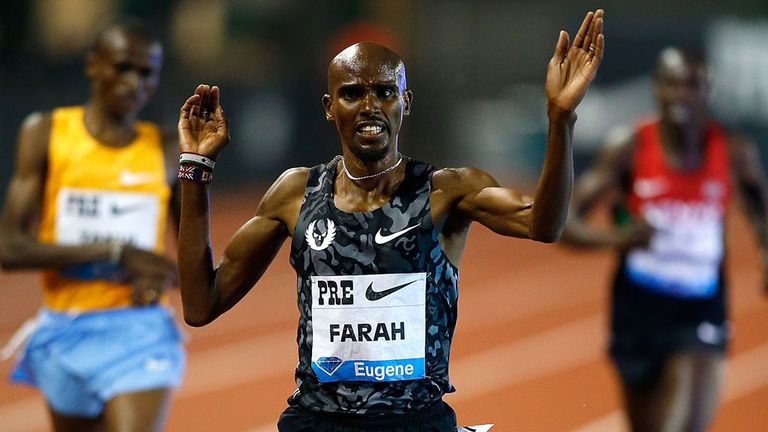 I love what I do and I want to continue to win medals and I want people to know I'm 100 per cent clean
Mo Farah
Farah reiterated that he was "100 per cent clean" but insisted he would reverse the decision to stick by his coach if there was any truth in the allegations.
"If more people come out and it's proven that he's crossed the line then I'll be the first person to come out," Farah told Jim White on Sky Sports News HQ.
"I work every day and every year I spend seven months away from my family. I miss my kids' birthdays and those are times I will never be able to go back on and share with them. That kills me.
"To be labelled a cheat – it's not fair. If I'm a cheat then prove I'm a cheat or just leave me alone and let me do what I do best.
"That's to run and represent my country and make my country proud. There were 75,000 people at the London (Olympics) cheering me on and shouting my name. I will never let them down but people need to know the truth."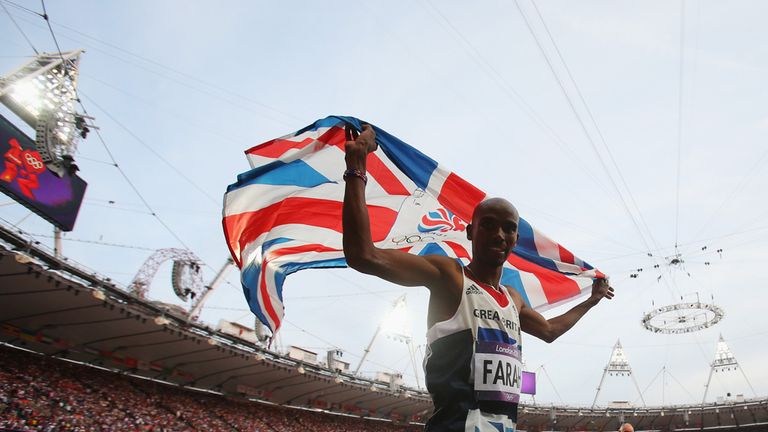 It's been reported that 19 athletes or former staff members of the Oregon Project have given evidence of alleged wrong doing of Salazar, including testosterone use and misuse of thyroid treatments.
Salazar, 56, last week issued a 12,000-word statement to deny the allegations, stating he "will never permit doping", while UK Anti-Doping confirmed on Monday it is investigating the doping allegations.
Farah said "no, never" when asked if he had ever taken or knowingly taken testosterone, human growth hormones or performance enhancing drugs.
The 32-year-old Somalia-born athlete described how his mental state forced his withdrawal from the recent Diamond League meeting in the UK and how he opted to confront Salazar face-to-face in the United States.
"These allegations are about him and not me," Farah added. "He needed to come out publicly and tell the people. I need Salazar to answer these questions.
"I wanted answers as an athlete. I work so hard for what I do. It's taken me half of my life to achieve what I have. For people to think I've taken a short cut, it's not right and it's not fair.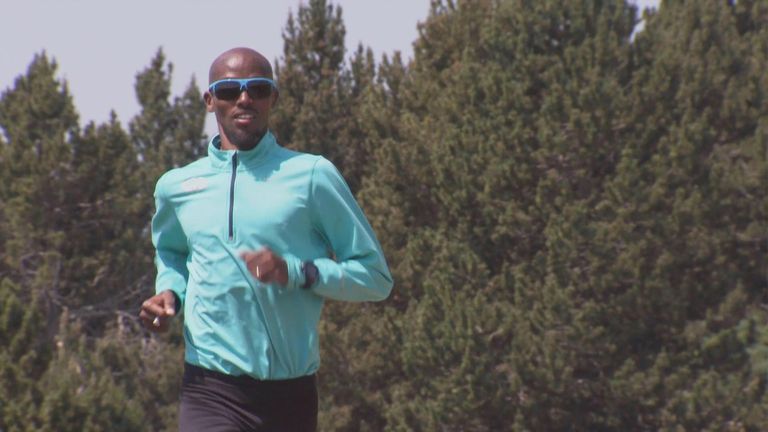 "This picture has been painted of me. I'm 100 per cent clean. I put my body through hell. I run 120 miles a week, week in week out. I love what I do and I want to continue to win medals and I want people to know I'm 100 per cent clean.
"I believe in him. But it's no point in me just believing him. He needs to prove it to the public. I'm glad the UK Anti-Doping agency (UKADA) and the US Anti-Doping Agency (USADA) are going into this investigation."
Farah is hoping to compete in the 5,000m at the Diamond League meeting in Lausanne on July 9, and he is also due to run in Monaco on July 17 as well as at the Sainsbury's Anniversary Games at Queen Elizabeth Olympic Park on July 24-26.