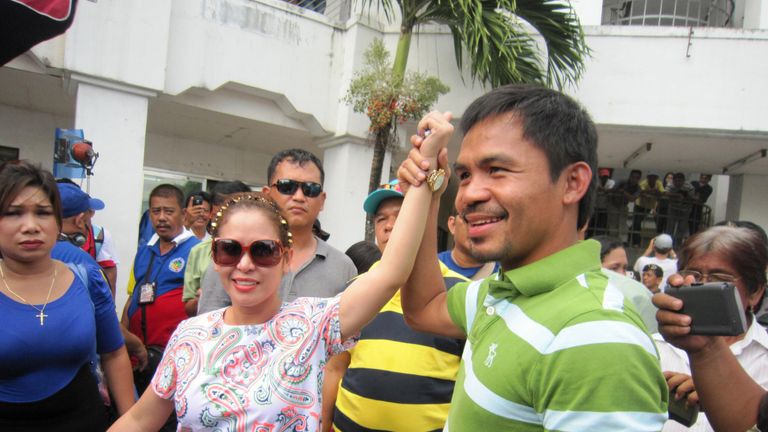 Manny Pacquiao is planning to move up the political ladder and become a Senator.
The welterweight, who has not boxed since losing to Floyd Mayweather at the beginning of May has confirmed he will run for post in May 2016 - even if he does not know who for.
Pacquiao has been a Congressman for the last eight years but now wants to become part of the Philippine Senate and will be looking for one of the 24 seats in the upper chamber.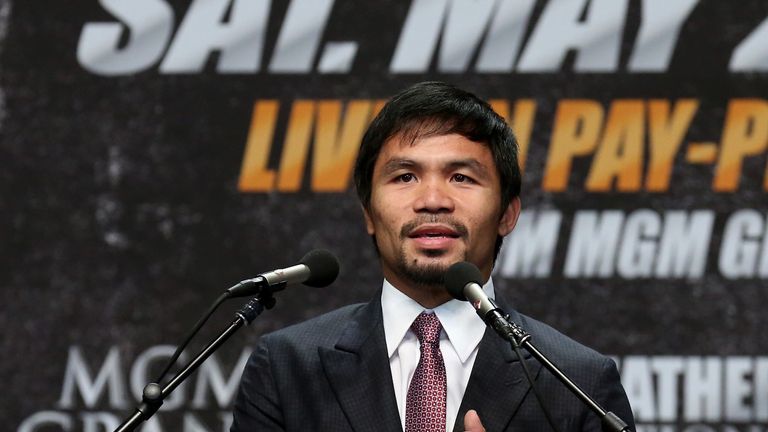 Yes, I'm going to run for Senate post this coming 2016 election. But as to which party, that's still to be determined.
Manny Pacquiao
"Yes, I'm going to run for (a) Senate post this coming 2016 election," he said.
"But as to which party, that's still to be determined."
Pacquiao has already been linked with the likes of Amir Khan and Lucas Matthysse when he returns to the ring following surgery to a shoulder injury he picked up in the run-up to his Mayweather showdown.
He is expected to be back in the ring early next year, allowing him a clear run at the May elections, the latest step in a well-known political career which began in February 2007.
Shortly after beating Mexican legend Erik Morales for the second time, Pacquiao went on to suffer defeat in the House of Representatives election at South Cotabato's 1st district.
Then two years later in November 2009, he not only beat Miguel Cotto to win the WBO world welterweight title, but confirmed he would try and make it with a different party and another area of the Philippines.
Pacquiao was elected into Congress for Saragani and has remained undefeated for the last two terms, while his wife Jinkee has also entered politics and was elected as Vice-Governor of Sarangani.
Pacquiao's confirmation comes days after heavyweight world champion challenger Tyson Fury revealed he wants to become the MP for Morecambe and Lunesdale.