Joseph Parker insists he is 'ready now' to become the next opponent for IBF heavyweight champion Anthony Joshua.
The New Zealand fighter watched with interest as Joshua successfully defended his title with a seventh round stoppage win over Dominic Breazeale at The O2.
Parker became mandatory challenger for the IBF belt after a points win over Carlos Takam last May and Joshua's promoter Eddie Hearn is keen to stage the fight, although the bout will not be enforced until November.
Rather than wait for his shot, Parker has already agreed a warm-up fight against Solomon Haumono, and urged Joshua to set a date for their showdown, if he defeats the Australian in Christchurch, New Zealand on July 21.
The 24-year-old, who was hampered by an elbow injury in his win over Takam, exclusively told Sky Sports: "I would like to fight him any day. I'm ready to take him when he's ready to make the fight happen.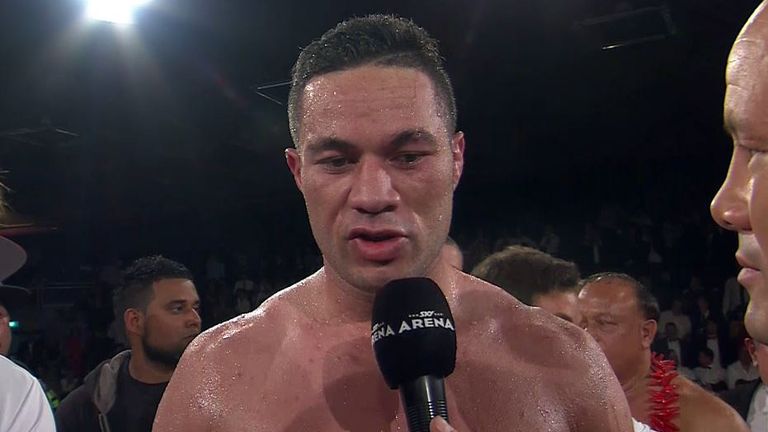 It'll be an exciting fight, two young heavyweights full of energy and power, and I want to achieve what we've set out to achieve.
"It will be an exciting fight, two young heavyweights full of energy and power, and I want to achieve what we have set out to achieve. It will be a very exciting fight for the heavyweight scene.
"I'm ready now. A lot of people look at my last fight and say that I need to work on other things, but like I said before I was 65, 70 per cent and if I'm 100 per cent, I'm a lot more of a dangerous fighter. It will be a big surprise for everyone to see." 
Joshua has attracted a legion of fans to London in recent months, but Parker insists he would welcome a trip to the British capital. 
"Our team is looking at coming over and we really appreciate all the support we get from the UK," said Parker.
"We would like to come over there to show everyone what we have, give back to all the fans, and it's a great place for boxing.
"Boxing in the UK is where it's at and we would love to be a part of it. I think we'll probably be there in the near future."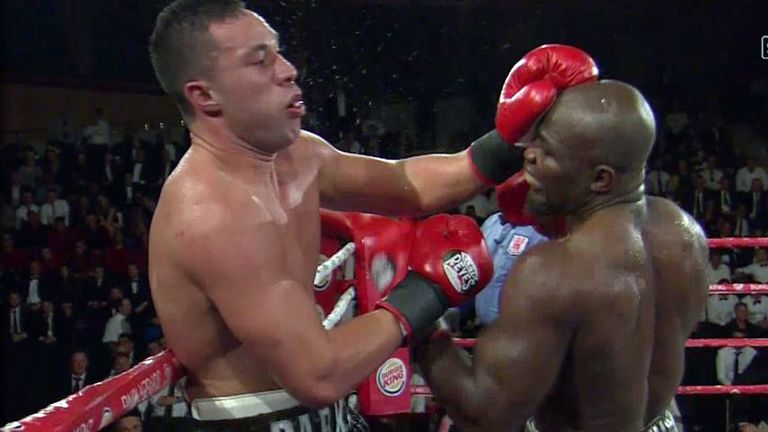 Repeats of Anthony Joshua vs Dominic Breazeale are on at 10am, 2pm and 8pm on Sunday, so book via your Sky remote or online here.