Boxers, Trainers & Pundits
Brook vs Spence Jr: Has Shane McGuigan improved George Groves?
Booth, McDonnell, Moore, Gallagher and Coldwell
Last Updated: 24/05/17 3:51pm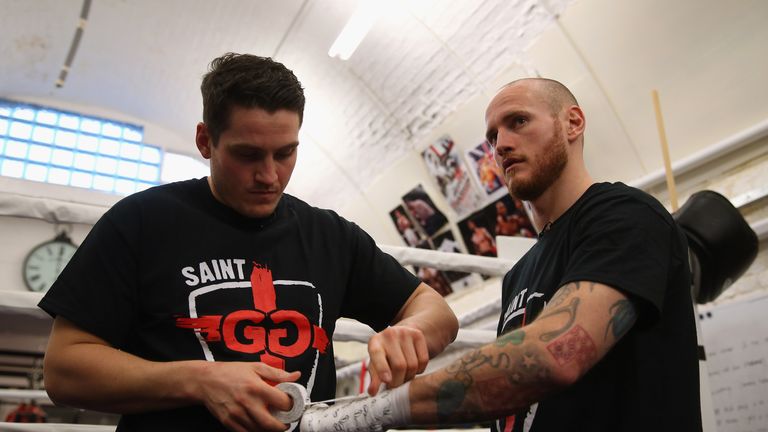 George Groves says he is back to his best under the guidance of coach Shane McGuigan. 'The Saint' gets a fourth world title shot on Saturday, live on Sky Sports Box Office, so we asked some trainers - who are neither Groves' nor McGuigan's biggest fans - their view...
Adam Booth
If I am honest, I haven't assessed him that much. In recent times he looks like he is more assertive with his jab. He is more experienced, more mature, stronger and once you have suffered losses, you carry less anxieties as well.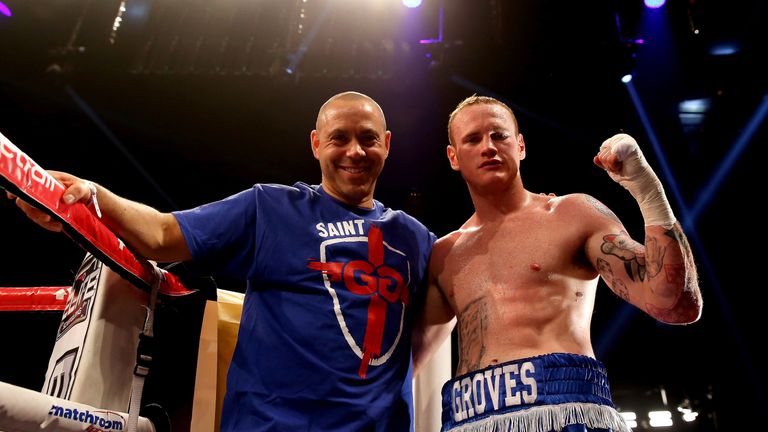 Technically I don't think McGuigan could or needed to change anything, but maybe emotionally he needed to look at things. To have a healthy relationship with the coach when you're in there every day together and have energy between each other, that's the important thing. If that's the situation that they have then it is going to make him a better fighter. Time will tell and this fight is a great gauge to see where he is at.
Jim McDonnell
The jury is still out on Groves and put him in with Carl Froch or James DeGale again next, then we will find out. There have been signs that he is more like himself but George is so established that he is not going to change his ways at this stage.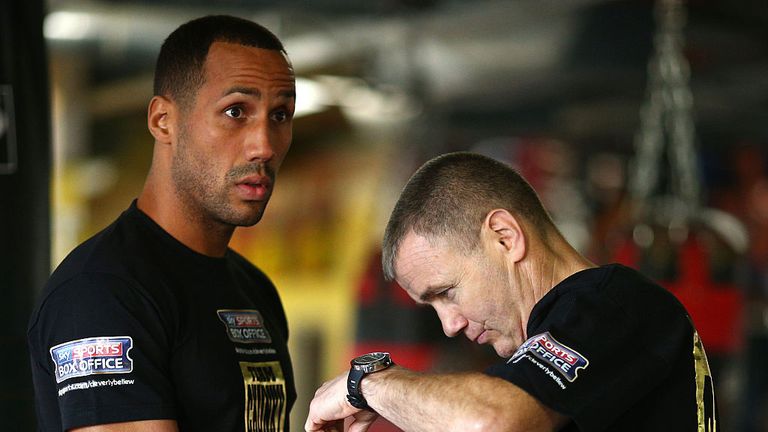 I do think the one thing that needs to improve is the mindset, stick to a format, and then we will see whether it all comes together. That is the only thing McGuigan could do with Groves. Personally, I would have changed loads of things but that's not worth going into. The mentality looks to have made a difference, but as I say, we won't know until he's in there fighting for that world title again.
Jamie Moore
He hasn't changed massively. He is so experienced, and has been in the game so long, that it's a massive task to change him. I don't think Shane would want to do that. Shane will just make tactical tweaks - he's got great tools to work with.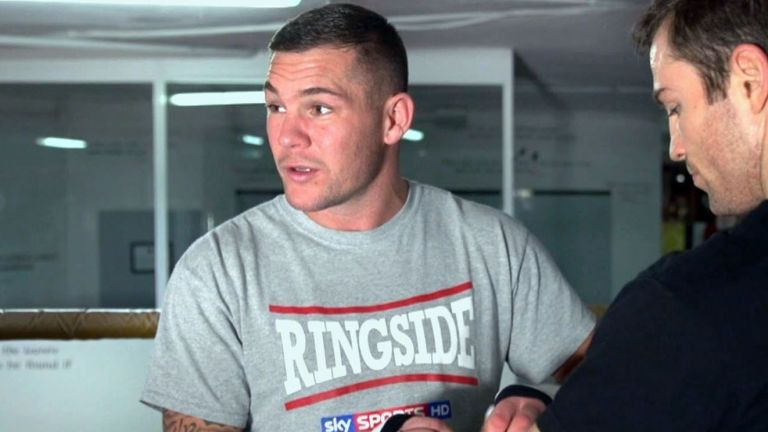 If Shane were a tradesman, he would be happy with those tools. He has inherited a great fighter so his main job is to set the game-plans. I wouldn't want to change Groves too much.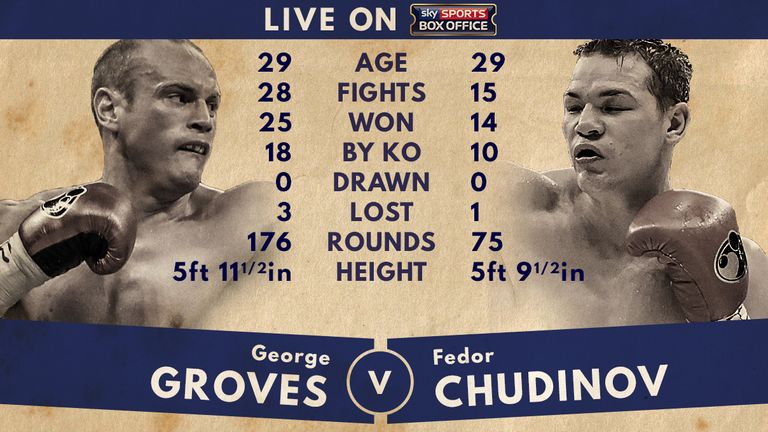 Joe Gallagher
I'll get slaughtered no matter what I say here! If I say McGuigan has changed Groves I will get accused of sucking his backside, if I don't, I am just bitter and twisted. But I do think the style Shane has on Carl Frampton, compliments David Haye and George Groves well.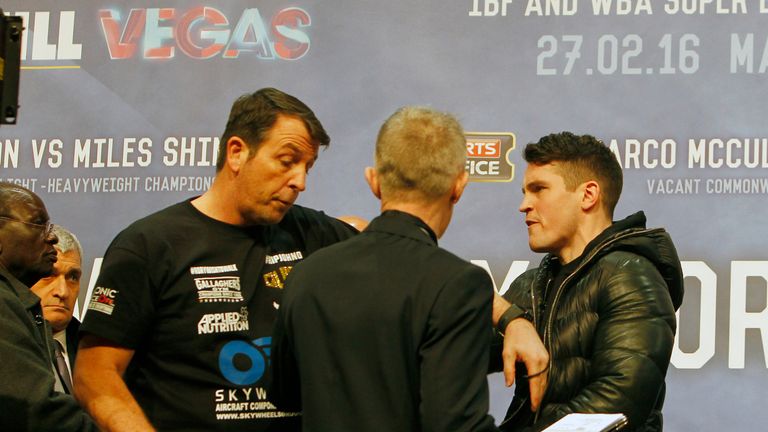 Adam Booth had him boxing, using his brain and I do think George lost his way a bit in a couple of those big fights. He seemed to be caught between styles but since joining Shane, he seems to be going back to what he was good at. We are seeing the low lead, he's got that jab - which is very good - pumping out again, and moving again. I don't think he has added anything to him, just reminding him of what he was very good at first time around.
David Coldwell
The George Groves that came through under Adam Booth was very, very talented - good feet, fantastic jab, a much better defence than recently. Under Shane McGuigan, slowly but surely, he is getting back towards what he used to be.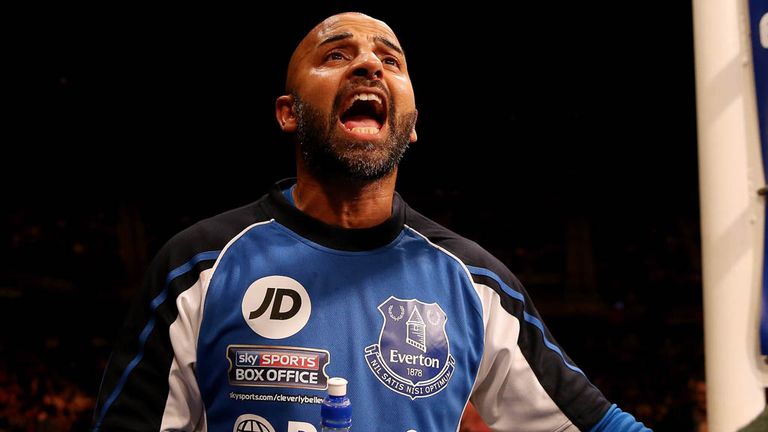 There was a point when I thought Groves had gone too far backwards but McGuigan has got his jab going again. Groves still isn't as good as he used to be, but he's going in the right direction. Groves and McGuigan have had another training camp together so I expect to see him even better.
Watch Groves vs Chudinov before Brook vs Spence Jr, from Bramall Lane, Sheffield, May 27, live on Sky Sports Box Office. Book the event online here or via your Sky remote.