Bradley Saunders returns to ring on NXTGEN bill and still hopes for a British title shot
By Neel Khagram
Last Updated: 21/06/17 1:17pm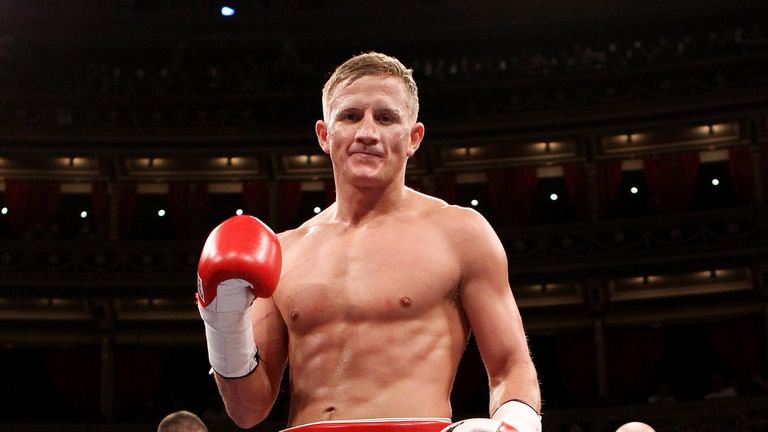 Bradley Saunders says he feels "fantastic" ahead of his return to the ring following a severe hand injury.
The 31-year-old has not fought since a disqualification loss to Renald Garrido in September 2015, but will end a 19-month absence from the ring on this Friday's NXTGEN bill, live on Sky Sports.
"I can feel the momentum building in the gym and my hands are fine." Saunders said to the Hartlepool Mail.
"I've sparred Connor Benn, Ted Cheeseman and Tyler Goodjohn, all good lads, and done stuff with my little brother Jeff. I feel fantastic. It's gone brilliant.
"I now want to build momentum in the ring and that starts on Friday in Newcastle."
Saunders enjoyed a stellar amateur career, representing Great Britain at the 2008 Beijing Olympics as well as winning gold at the 2009 European Championships and silver at the 2010 Commonwealth Games.
After overcoming his career-threatening injury, Saunders still believes he can achieve success in the paid ranks.
"I'd love a professional title, of course I would," he said. "I've achieved so much as a boxer, but I'd love a British title.
"I think I'm going to come back at light-middle this Friday and I think it's a weight that suits me.
"But I am happy to do welter or light-welter for a title fight. I'm back to achieve something, I'm not here to make up the numbers.
"I need this fight, need to lose a bit more weight, but I feel fit and strong and will fight anyone."
Friday's NXTGEN bill, featuring Bradley Saunders, Stuart Hall, Jordan King and Scott Fitzgerald will be streamed live from 7pm on the Sky Sports website and the Sky Sports Facebook page.