Eddie Hearn wants Tyson Fury to get off social media and back in the gym so that he can take part in "the biggest fight in British boxing history" against Anthony Joshua in 2018.
Former champion Fury is still waiting for a final ruling from UK Anti-Doping (UKAD) on a suspended drugs ban, and Hearn says he would even be prepared to try and help the former champion with his case.
Joshua defended his WBA 'super' and IBF heavyweight titles with a 10th-round stoppage win over Carlos Takam in Cardiff and Hearn believes a fight with Fury, who remains undefeated having beaten Wladimir Klitschko in November 2015, would excite British fans.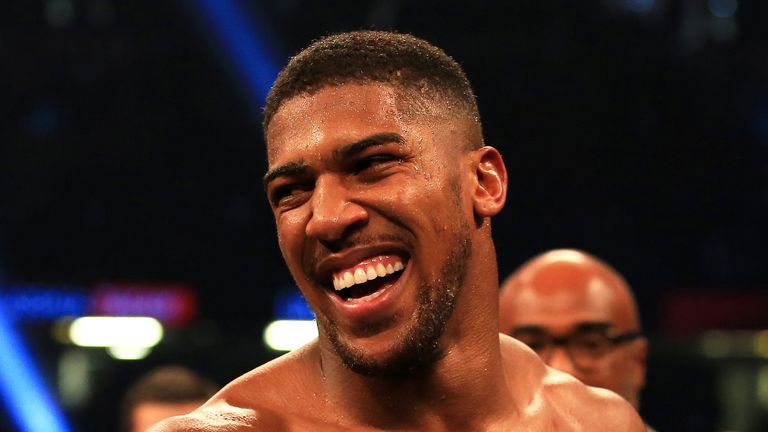 Speaking to Sky Sports, Hearn said: "You talk about AJ versus [Deontay] Wilder but it's nowhere as big as AJ against Fury.
"That is a fight that can be built into something huge. Two completely different characters, two completely different styles, two undefeated heavyweights, two unified champions. An incredible match up.
"But Tyson needs to get back on the horse, and show the British public he's still serious, show the British public that he is here and back in the game.
"But, that doesn't come on social media it comes from being in the gym and getting through the ropes.
"We would like to help him clear up his stuff with UKAD and start building a schedule that will lead to Anthony Joshua.
"AJ has told me 100 per cent that he has no problem with the Fury fight.
"He wants to give the public the biggest fights out there and nothing comes bigger than Joshua v Fury, so we are going to sit down with AJ and Tyson Fury, and try and build a plan to give what will be unquestionably the biggest fight British boxing history has ever seen."
Hearn also revealed that Joshua is planning a busy 2018 when he expects to fight Deontay Wilder, Joseph Parker and potentially Fury.
He said: "We have a meeting next Tuesday to go through the plan for 2018. I think really we would like to box three times, and if that is going to happen maybe get out February/March, or maybe early April, then go again in the summer, and towards the end of the year.
"Three things to take care of are the WBA mandatory at some point, when that is called, Deontay Wilder, Joseph Parker, maybe even Fury if he comes back into the sport.
"We have to get the balance right between doing the right deals and the right business for AJ, understanding that some fights aren't as big as they should be yet, and Joshua v Wilder is a good example of that.
"This guy [Joshua] has seven, eight years left. He is going to go through everybody and you will see all these fights, it's just a case of when and where."