Floyd Mayweather Jr has told Manny Pacquiao to get in touch so he can work with him, not fight him again.
'Money' was responding to the latest call-out from his long-standing rival following the Filipino's world title win over Lucas Matthysse last month.


Mayweather laughed off the idea of a rematch after winning their 'Fight of the Century' showdown in 2015, but with Pacquiao no longer with long-term promoter, Bob Arum, the American says he can help his former foe.
"I can't knock Manny Pacquiao for what he wants to do, that's his prerogative," he told Fighthype.com.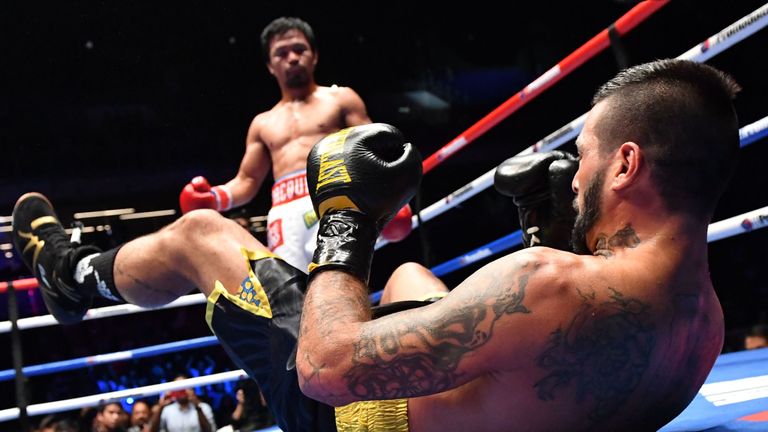 "If he still wants to go out there and make money, be victorious that's his prerogative. You do whatever you want to do. I don't have nothing [sic] against Manny Pacquiao.
"Of course, he's supposed to call the Mayweather name. I'm probably going to be one of the biggest names of all time in this sport, if not the biggest name. When you call the Mayweather name out, I mean, you speaking dollars.
"I'm not really doing interviews but I've been asked the question probably seven times, with one saying, 'why are you scared to fight Pacquiao' - like beating him once wasn't good enough.
"It is was it is and Pacquiao is a future Hall of Famer, a hell of a champion and a hell of a guy. But the best man won and I was the best man.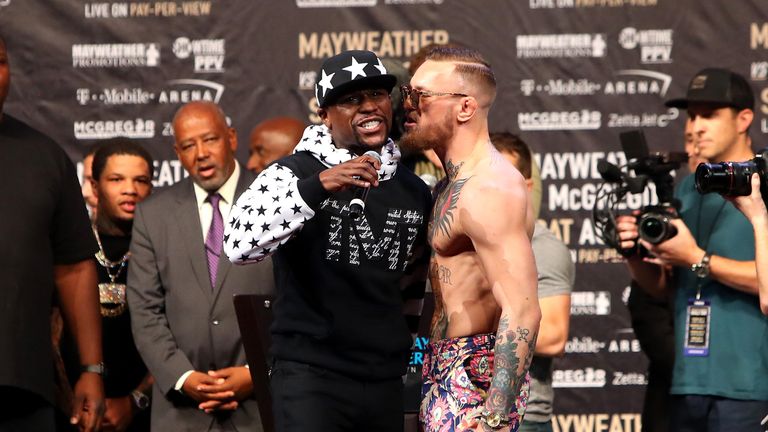 "Actually, I'm [going to] get on the phone with Pacquiao after this call see if we can put him in position. There's a lot of good competition out there that he could fight."
Mayweather suggested Pacquiao should take on Mikey Garcia, with the American unifying the IBF and WBC titles on July 28, two weeks after 'Pac-Man' was crowned the WBA 'World' king in his 69th professional fight.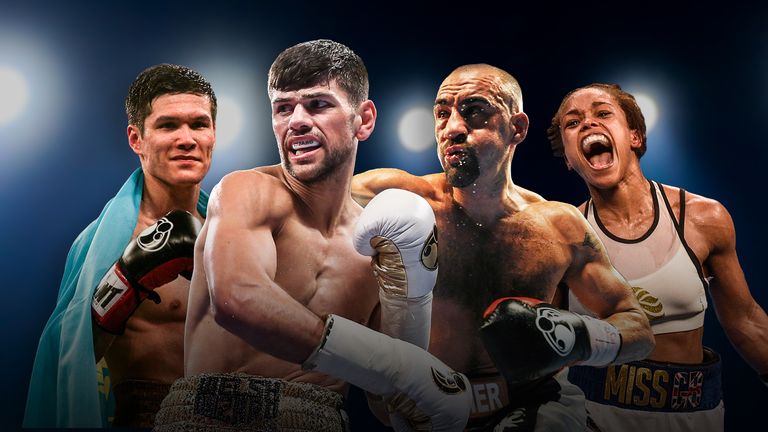 Watch Joe Cordina against Sean 'Masher' Dodd, for the vacant Commonwealth lightweight title, on NXTGEN, from the Ice Arena Wales, Cardiff, on Saturday, live on Sky Sports Mix, from 7.30pm and Sky Sports Action, from 8.30pm.