Jim Watt
Boxing Expert & Columnist
Kevin Mitchell needs opponents like Ismael Barroso, says Jim Watt
Last Updated: 09/12/15 2:53pm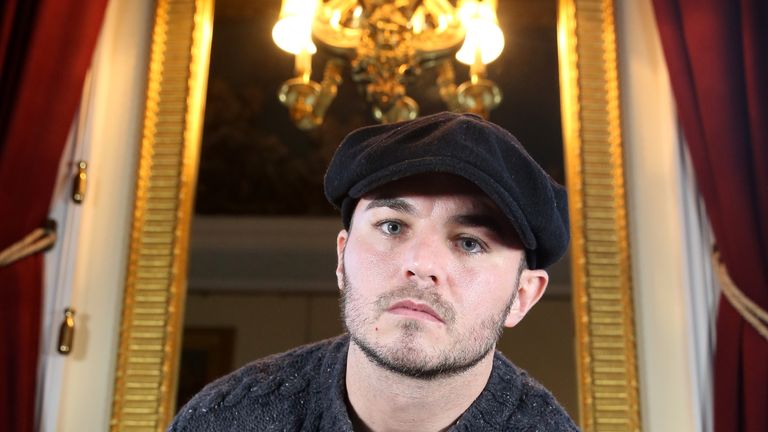 Kevin Mitchell needs to keep challenging for world titles as he might still be Britain's best lightweight, says Jim Watt.
There's no point building Kevin Mitchell up with eight-rounders. He's better than that. He was wiped out against Michael Katsidis and Ricky Burns and had to be careful how you brought him back but against Jorge Linares, he was brilliant. Trouble is, so was Linares! It was fight of the year for me.
Kevin is 31 now so you can't rebuild again. He just lost to a terrific fighter and put up a terrific show. He held his own and nearly scraped through, so they're right to bring him back at a good level. There's no need for playing around. Kevin has to be in fights that mean something - starting with Saturday's fight against Ismael Barroso.
I think Mitchell's problems out of the ring are behind him now. I think his first chances came before he was mature enough. The first time I clapped eyes on him fighting I thought 'world champion', but against Katsidis and Burns he didn't really perform. You wondered if he could step up to top level but he proved against Daniel Estrada and Linares that he belongs at the very top.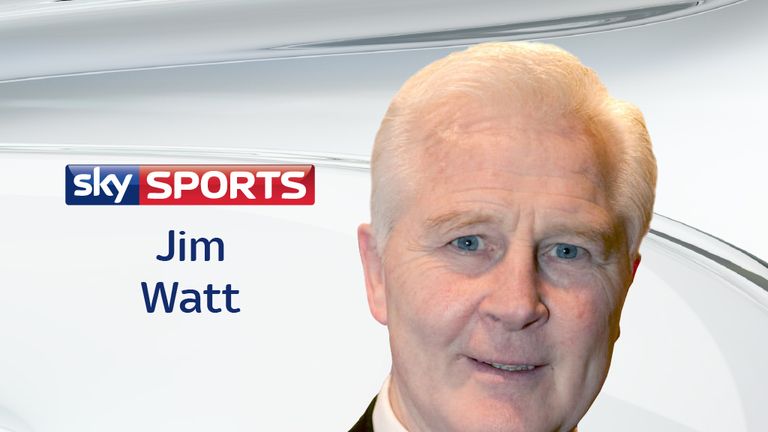 The performance against Estrada, who had just had a war with Omar Figueroa and was genuine world class, was the best I've ever seen Mitchell. He took Estrada to school.
Jim Watt
The performance against Estrada, who had just had a war with Omar Figueroa and was genuinely world class, was the best I've ever seen Mitchell fight. He took Estrada to school and Estrada couldn't even lay a glove on him. Mitchell pulled everything together and one of the main reasons is being back with trainer Tony Sims, I think.
If Mitchell retires without winning a world title, then he'll be one of the most talented boxers of recent times not to win one. It must be breaking his heart. He'll wonder why he didn't get Darleys Perez! The Katsidis fight was for the interim and Katsidis was a real warrior. Then he fought Burns, who was flying at the time, then Linares. Each time he seems to come up against the best in the bunch.
What you've got to remember when you assess Mitchell's tactics against someone like Linares is that boxing is show business. It's entertainment. There's nothing wrong with getting involved and having a tear-up as long it's not against the wrong opponent. It's not been too often Mitchell has had crazy tear-ups - he had real tough fights with Carl Johanneson and John Murray but won both of them.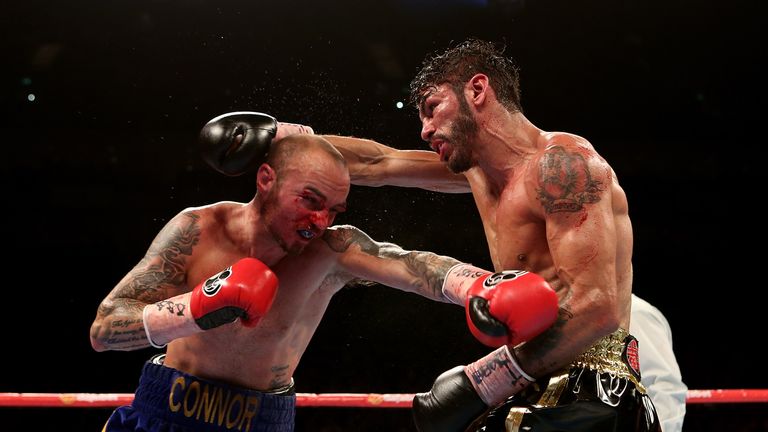 Too many fighters are building themselves up with easy matches; swelling their records with easy fights. When Mitchell has decided to have a tear-up you know that when the time comes, he can do it if he has to. His attitude out of the ring worried me at one point but I never worried about the performances inside the ring.
When you assess the packed British lightweight scene with the likes of WBA world champion Anthony Crolla and WBO holder Terry Flanagan, you have to put Mitchell right up there. A great match for Mitchell at the moment would be a rematch with Burns, but it won't happen now because they're stable-mates.
Flanagan is difficult to beat but that's not a match that looks like it's going to be made. For me, British lightweight superiority is between Flanagan and Mitchell and at his best, the latter could well be the top of the pile. We also can't forget the up-and-coming Luke Campbell who is brilliant, talent-wise.
One thing I'm delighted about with Kevin is that he's still boxing. I thought after that big, hard fight ended in defeat we might see him fade away and retire, so I'm glad he's not. The show against Linares proves he's still got plenty left.
With regards to the eight-month lay-off since the Linares fight, I think he needed the rest. It'll do him more good than anything. He's not going to become a better fighter - I think he's pretty complete now. You can take long breaks like Floyd Mayweather Jr did because it's really all about the preparation. Sims is a great influence on Kevin and can help him to the top.
Watch Mitchell vs Barroso on Joshua vs Whyte, exclusively live on Sky Sports Box Office, December 12, now available to order via your Sky remote or online.