Jim Watt
Boxing Expert & Columnist
Andre Ward is better to watch than Floyd Mayweather, says Jim Watt
Last Updated: 18/06/15 4:08pm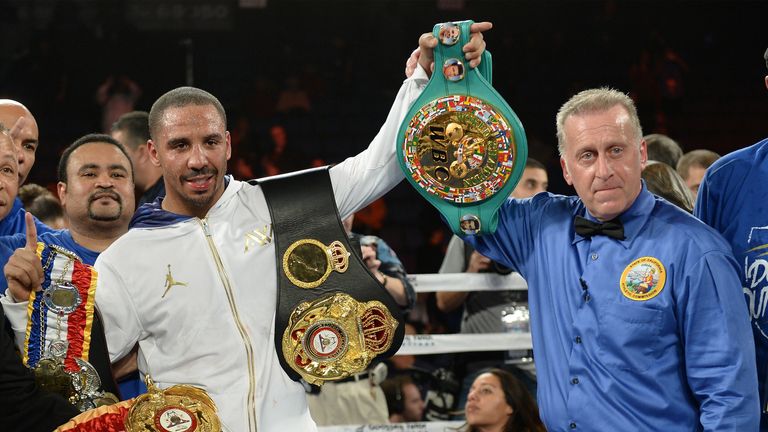 Andre Ward is not the world's most popular fighter but Jim Watt is a fan... and would rather watch him than Floyd Mayweather...
Andre Ward is probably the classiest boxer alive.
I'd put him on a par with Floyd Mayweather in terms of ability, but I'd rather watch Ward than Mayweather, that's for sure.
I just think he's absolutely brilliant. It's such a shame we haven't seen more of him over the last couple of years and of course, we all want Paul Smith to do well when they fight on Saturday night. But I am looking forward to seeing Ward in action.
Obviously Mayweather is the man, but I like that little bit more aggression from Ward. I really enjoy watching and I can't understand why he is not appreciated more than he is.
People might find him boring, but not me.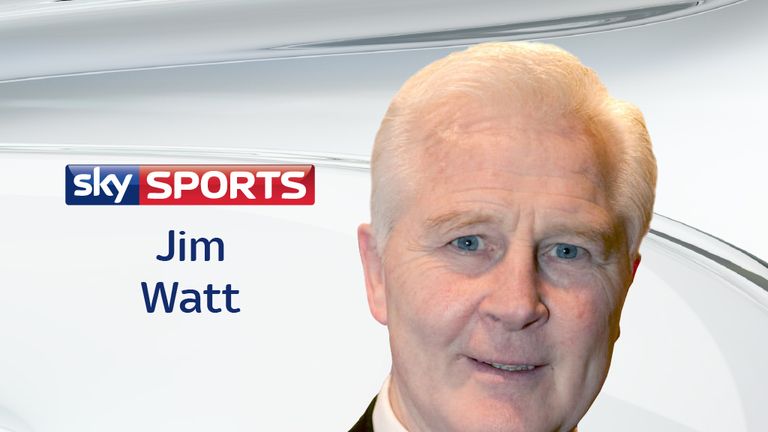 He stops people fighting and getting into their rhythm but he doesn't do it in a spoiling manner.
Jim Watt
He stops people fighting and getting into their rhythm but he doesn't do it in a spoiling manner. He doesn't grab hold of them, tie them up and make it look messy. He does it with technique and skill and I like that.
He is quick, he is precise and knows just how to control the pace of a fight - he knows how to control the fight, simple as that.
This is a guy who fights anyone and everyone, the best around. Look back at that Super Six tournament, he fought everyone and beat them all. Mikkel Kessler, Arthur Abraham and Carl Froch were all at the very top, but none of them even came close to him.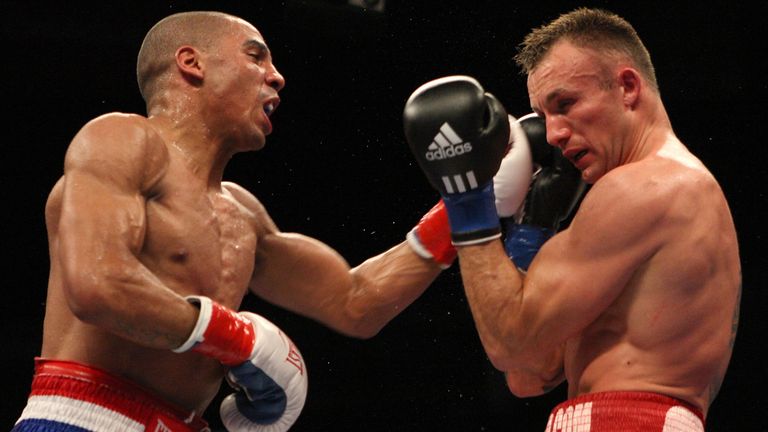 Funnily enough, Paul's got to do pretty much what he did in the first fight with Arthur Abraham.
We know Joe Gallagher will get him in tremendous shape and he is a front-foot fighter, who is not going to come up with any subtle stuff from range - and that is not needed here anyway.
He's got to try and turn it his way if he can and draw Ward into a tear-up, because Paul is the first to admit he is not going to out-box him from long range.
Hopefully, from a British angle, he can impose himself on Ward but it is just a tough, tough, huge ask for Paul. Yes, Ward is coming off a long lay-off but Paul is coming off two defeats - although they have not dented him and will not have a detrimental effect.
Paul now knows he can mix it at the world level so if he goes into this fight believing he can win, then that's good. And fair play to him.
I just think it's too big an ask and am expecting a wide points win. Ward doesn't stop really good fighters, he just gets things under control and keeps them there so I expect the full 12 rounds, but a convincing points win for Ward.
Watch Andre Ward v Paul Smith and Adrien Broner v Shawn Porter live on Sky Sports 1, from 1.30am, Sunday, June 21.