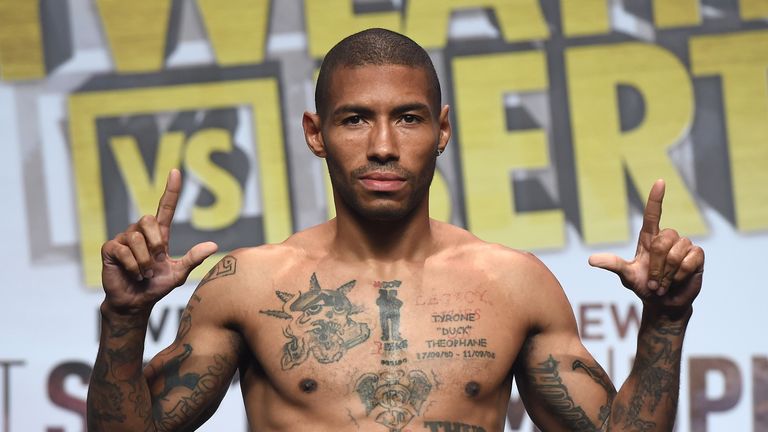 Ashley Theophane is ready to accept Adrien Broner's challenge after the new WBA light-welterweight champion called him out.
Controversial American Broner claimed a stoppage victory over Khabib Allakhverdiev in Cincinnati on Saturday to win the vacant title.
The 26-year-old, who was returning to the ring for the first time since his points decision loss to Shawn Porter in June, controlled the fight and finally halted the Russian with less than 39 seconds remaining in the final round.
English fighter Theophane, 35, is promoted by Floyd Mayweather Jr, who is close friends with Broner, and a showdown between the pair is now on the cards.
"I'm going to fight who I want to fight and when I want to fight them. You know, they say my big bro, the one, the only Floyd Mayweather, he say he got a fighter that he feels like he can beat me," said Broner after beating Allakhverdiev.
"I think his name is Ashley, but if that is true, this is what you do, big bro, because bosses talk to bosses. You put Ashley on one of your private jets, bring him to come see me."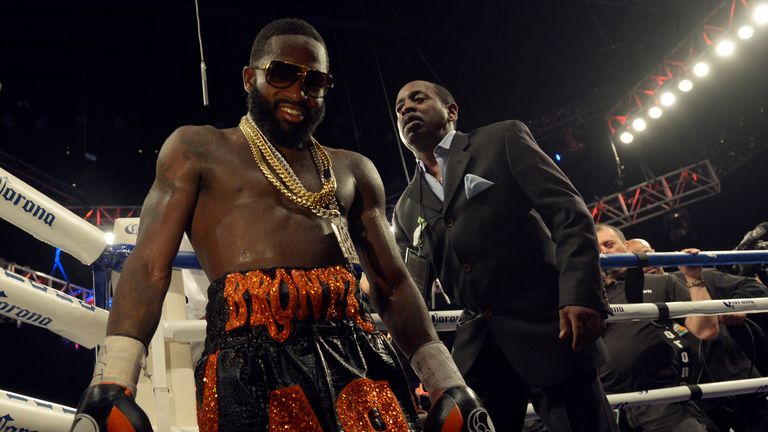 Theophane, a former British light-welterweight champion who beat Steve Upsher in Las Vegas last month on the undercard of Mayweather's fight against Andre Berto, appears ready to take on Broner.
He told boxingscene.com: "Whenever Adrien is ready to make this fight we can make it happen.
"My promoter Floyd Mayweather and advisor Dejuan Blake believe I can beat him and so do I. He's a great fighter and his record shows that. Twenty-six-years-old and a four-weight world champion but I believe in my ability and I 100 per cent believe I would be victorious.
"I want to be your first defence Adrien. You called me out live after your win. Let's do this."