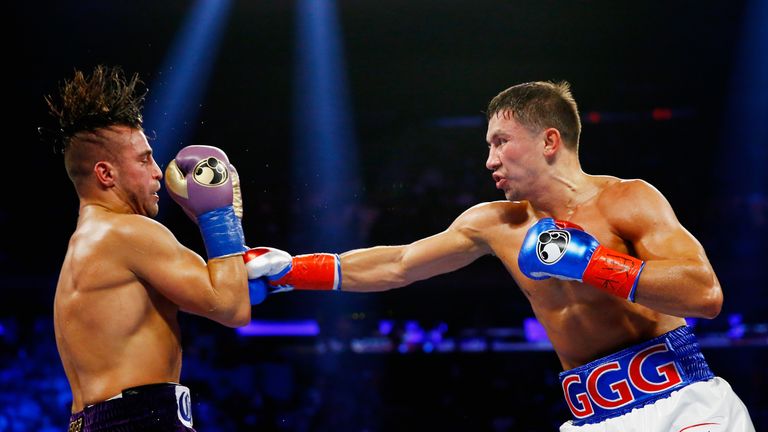 Gennady Golovkin put David Lemieux firmly in his place in a one-sided middleweight world title unification fight at Madison Square Garden on Saturday.
Golovkin was dominant from the first bell, landing punch after punch before the referee mercifully stepped in and stopped the fight in the eighth round. 
He remains unbeaten in 34 fights, has claimed 21 straight knockouts and has now taken the IBF world title from Lemieux to add to the WBA Super crown he already held.
Fighting before a sold-out crowd of 20,548 cheering his every move, Golovkin was methodical as he knocked down Lemieux in the fifth round, bloodying his nose and picking off his Canadian opponent at will.
Lemieux was on the ropes taking several heavy blows when Steve Willis finally stepped in at 1:32 of the eighth round to call an end to the fight.
Golovkin said: "My goal is all the belts in the middleweight division. I told you this was a very important fight. I give my fans and friends a big show. Thank you my fans. Thank you my people."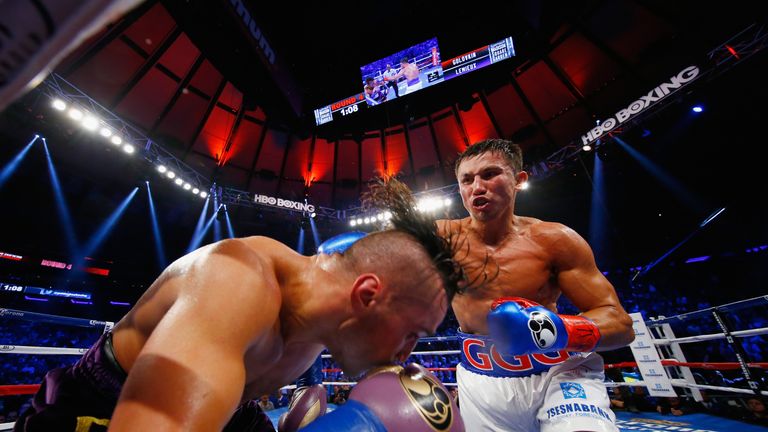 With Republican presidential front runner Donald Trump watching from ringside, Golovkin took control of the fight early, with his precise punches finding the mark with regularity. 
Lemieux seemed tentative, though by the third round he was throwing wild right hands that Golovkin had little trouble avoiding.
"I'll keep my mouth shut tonight," said Lemieux, whose face was marked and red. "But I'll see him in the future."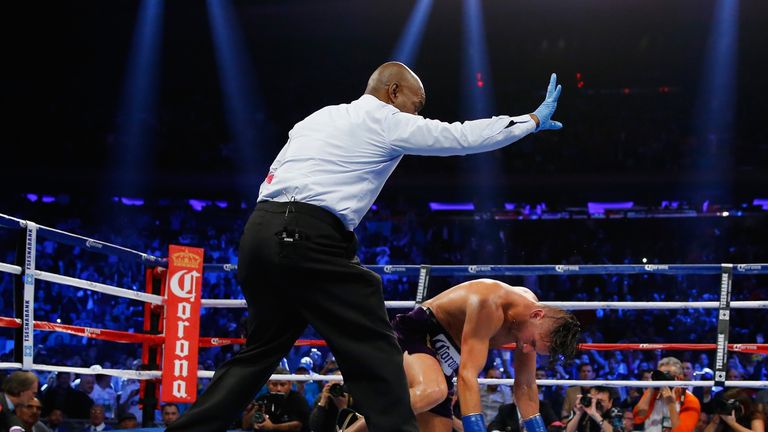 "I feel like the referee called the fight too early," Lemieux said. "I am fine. When he stopped it I wasn't even on the mat, I can keep going."
The win put Golovkin in line for a possible fight next spring against the winner of the November 21 bout between Saul 'Canelo' Alvarez and Miguel Cotto.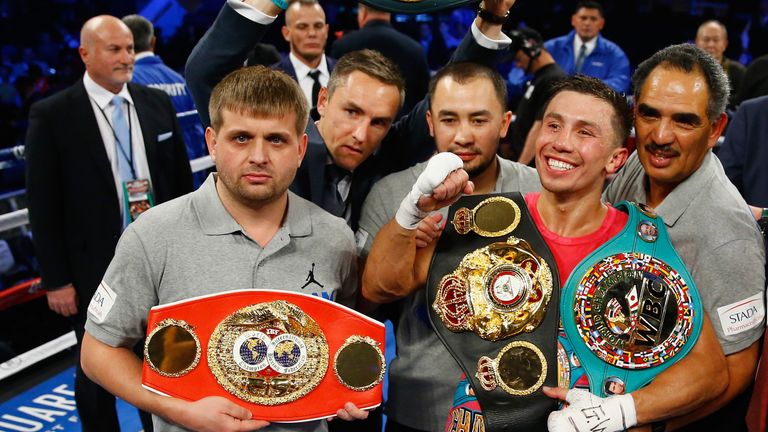 "He'll be at the fight and he'll be looking to fight the winner," promoter Tom Loeffler said. "Whoever wins that fight will clearly be at the top of the sport as Gennady is himself."
On the undercard, Roman Gonzalez remained unbeaten by stopping a game but overmatched Brian Viloria in the ninth round of their WBC flyweight world title fight.