Manny Pacquiao has four possible opponents in mind but not Floyd Mayweather
Last Updated: 06/11/15 3:00pm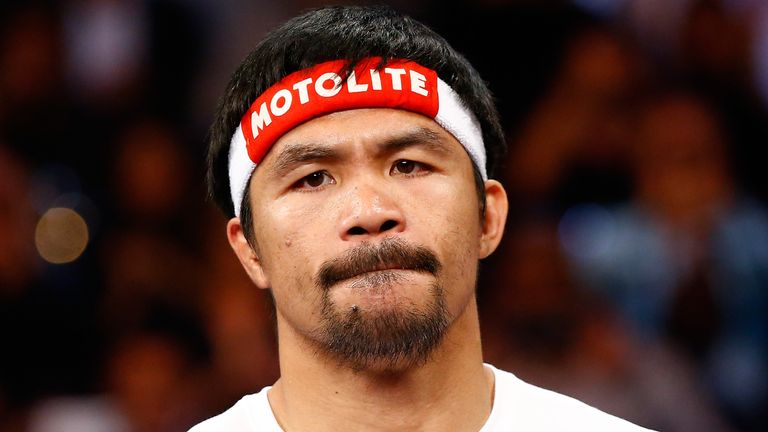 Manny Pacquiao has revealed he has four potential opponents for his final fight and Floyd Mayweather is not one of them.
Pacquiao, the only fighter to win world titles in eight weight divisions, will quit boxing to run for the senate in the Philippines in May next year.
He is set to hang up his gloves following one last fight on April 9 and last month told a Facebook fan he was "still negotiating right now about the rematch with Floyd Mayweather", who won a unanimous points decision over his long-time rival in May but has since announced his own retirement.
However, the American no longer appears to be on his radar as the Filipino star's promoter Bob Arum continues negotiations, although Britain's Amir Khan remains a possible opponent.
"We have Amir Khan, Danny Garcia, Terrence Crawford or Timothy Bradley," Pacquiao told Emirates 24/7.
"But I don't know yet, a lot of names have been given to me by my promoter Bob Arum. We are yet to finalise anything."
Reports emerged earlier this week claiming that a deal to fight Khan had already been done but these were dismissed by Arum.
Pacquiao insists, though, that he would still be happy to take on his former stablemate if a match-up can be arranged.
"I've not talked to Bob Arum yet, but it's possible. Of course if there is no problem about the negotiation then why not," he said.