Callum Smith stopped local rival Rocky Fielding inside the first round in Liverpool to win the British super-middleweight title.
The youngest of four brothers blasted his way to victory by flooring Fielding three times in an awesome opening salvo.
A big right hand put Fielding down inside 30 seconds and although the fighter dubbed 'Rocky From Stocky' got back up, the second knockdown followed soon after.
Smith shut him down on the ropes before a lethal left-hook put him onto the canvas again and as brave as he was to get up again, the third and final felling came with another vicious right.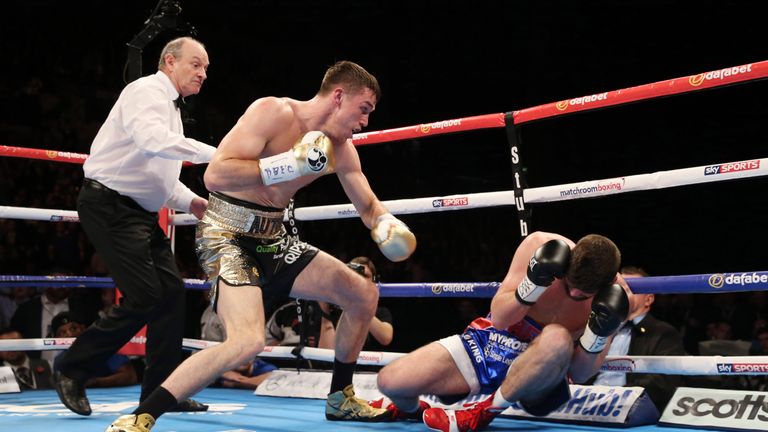 It means Smith and his brothers Liam, Stephen and Paul are the first four siblings to win British boxing titles.
History was overshadowed by bragging rights in front of a sold-out Echo Arena with both fighters having plenty of support but with Smith taking his time to get to the ring, few were expecting the fast start and stunning finish in less than three minutes.
Smith went straight into range as soon as the bell went and that first knockdown from a perfect right was followed up by a few precise lefts to finally floor Fielding.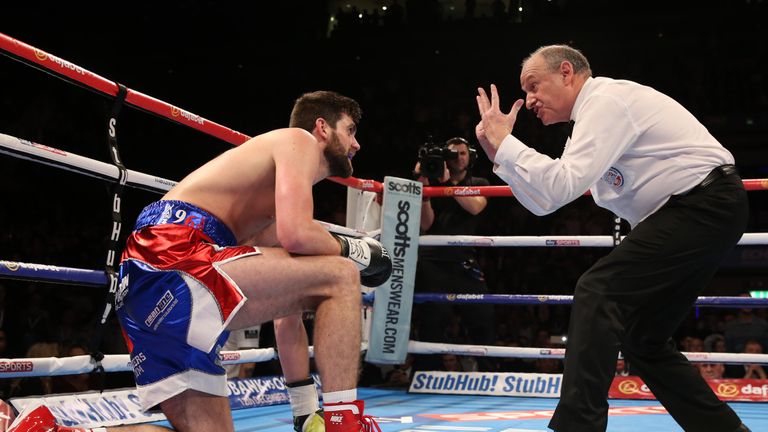 Fielding made it up with apparent ease and even when Smith came back in for the finish, he stood his ground and in brief moments, gave almost as good as he was getting. 
Fielding's success proved a cruel irony though as pushing forward, he was caught by a short, sharp left that put him down again and then, with just 19 seconds before he could enjoy the safety of his corner, it was all over.
Again, he was trying to fight back but Smith just stepped back, launched a wide left-hook that landed flush and ended a spectacular and explosive encounter that left half of Liverpool's fight fans stunned, the other half celebrating and the new British super-middleweight champion smiling.