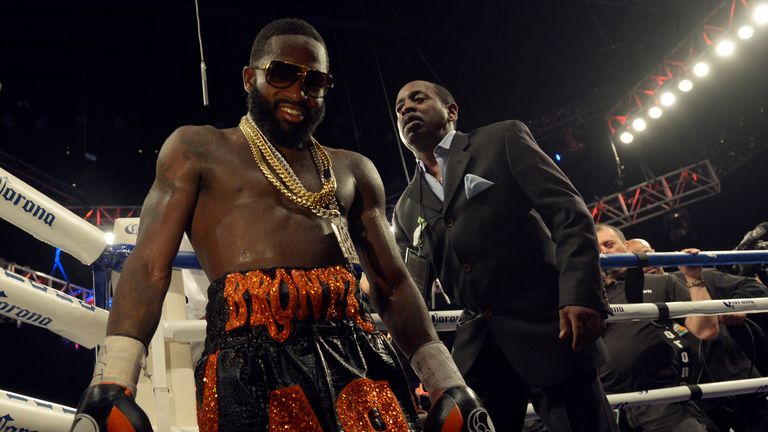 Floyd Mayweather has launched a scathing attack on Adrien Broner, insisting the WBA super-lightweight champion has "a lot of growing up to do".
Broner (31-2-KO23) bounced back from his second career defeat, inflicted by Shawn Porter, by claiming the vacant WBA belt with a TKO victory over Khabib Allakhverdiev in October. 
But since then, Broner, who has often referred to Mayweather as a "big brother", went public with his criticism of his fellow American's 'The Money Team'. 
The now-retired Mayweather has reacted furiously to Broner's derision of TMT, which includes promotional advisor Al Haymon, and says the 26-year-old should not consider himself as a true champion.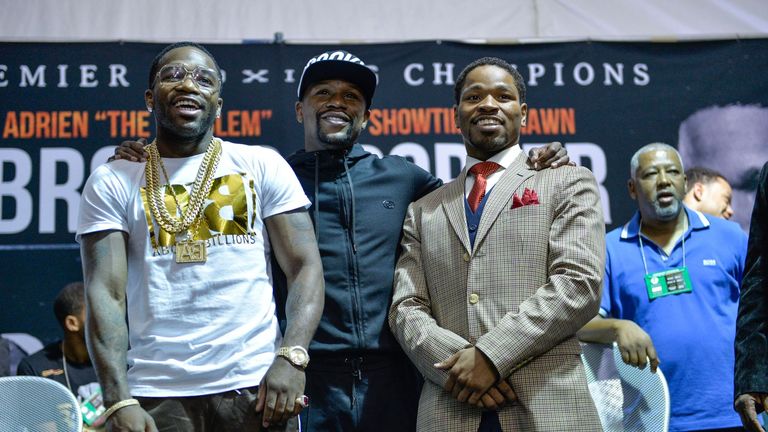 "He loses to Shawn Porter, then you fight for a world title right after that, for a vacant title, you and your opponent coming off losses...me as a fighter, if I lost a fight, there's no way in hell that my next fight I would be fighting for a title against another guy that's coming off a loss. I wouldn't even be proud or consider myself a champion," Mayweather told FightHype.
"He needs to be thanking The Money Team because at the end of the day, Al Haymon is part of the Money team. Everything is under the same umbrella when it's all said and done. If you saying, '*** Al Haymon,' you saying, '*** Floyd Mayweather!"
Britain's Ashley Theophane, who is promoted by Mayweather, is expected to fight Broner for his WBA title, although a date and venue for the bout is yet to be confirmed.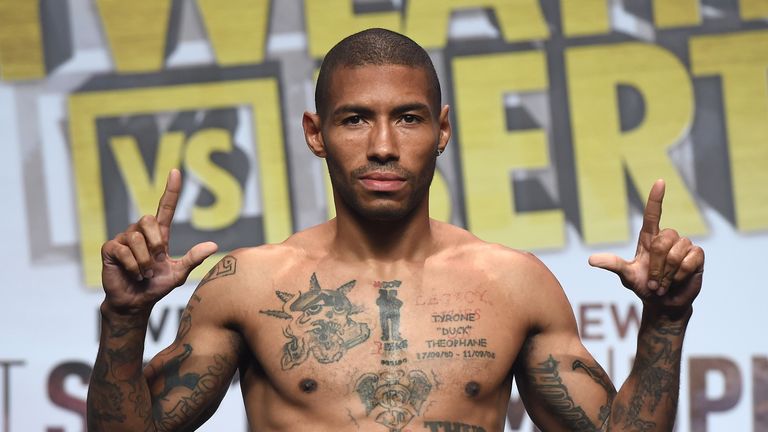 Broner defeated Paulie Malignaggi for the WBA welterweight title in 2013, but lost the belt as well as his unbeaten record in his next fight against Marcos Maidana.
Mayweather added: "Like I said before, I wouldn't even be proud to say that I'm a champion. I like Paulie Malignaggi, and the fight between you and Paulie Malignaggi was tit for tat. 
"And then the first guy you fought for a world title, once again, it was in your hometown...He has a lot of growing up to do.
"If these fighters want to learn something, you know, come to Las Vegas, look me up, and we can sit down and I'll go over the blueprint with you."