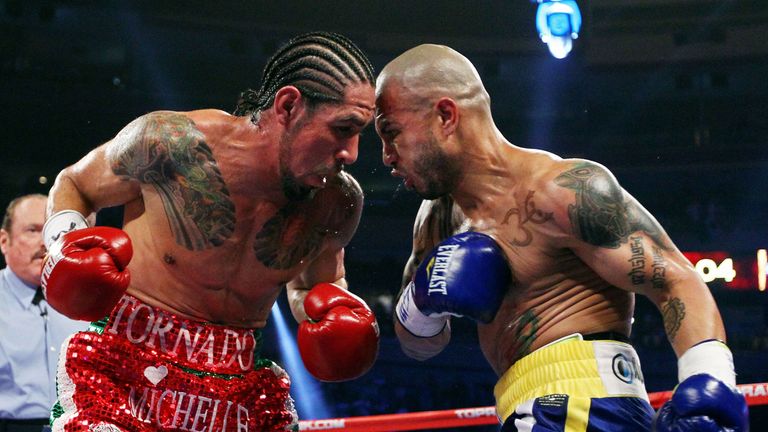 Antonio Margarito has hit out at old foe Miguel Cotto, claiming the WBC middleweight champion 'hits like a girl'.
Cotto recently rejected talk of a third clash with Margarito (38-8, KO27), who has been out of the ring since their second bout in 2011 as a result of the serious damage he suffered to his surgically-repaired right eye.
And Margarito claims Cotto (40-4, KO33), who is preparing to take on Saul "Canelo" Alvarez in Las Vegas on November 21, is scared of a third fight as he steps out on the comeback trail.
Cotto has been vocal in his claim that Margarito loaded his gloves for their first meeting in 2008, while illegal inserts in hand wraps were found, and removed, prior to his bout with Shane Mosley in January 2010.
But Margarito told ESPN Deportes: "I failed in the second fight because I chose the wrong strategy, not because of whatever he thinks or says.
"He only contradicts himself, because after the second fight he was asked to compare my punching power between the fights and said there was no difference, it felt the same.
"So if I brought something illegal, as he says, then he would not have felt the same effect of the punches in the second fight. I think Cotto is a girl. He has fear, because everyone wants to see a third bout. 
"Right now we each won one fight. I think he is afraid to face Antonio Margarito in a third fight to see who is the best."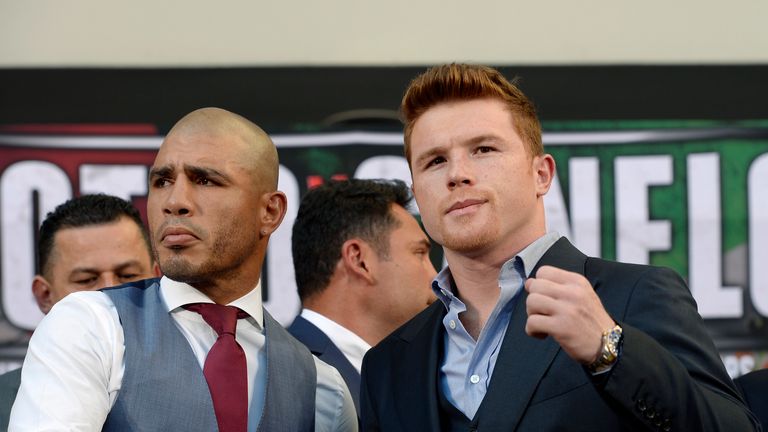 Margarito expects Alvarez (45-1-1, KO32) to beat Cotto at the Mandalay Bay later this month, but predicts Cotto will not give him an easy time.
"He doesn't have the punching power to knock out Canelo Alvarez. I'm serious when I say that Cotto has no punching power and therefore I have to say it again - he hits like a girl," Margarito said.
"It's a very even fight. There is a lot of talk about youth and experience but I think that experience is important. And honestly I don't think Canelo will have it easy, but if he did his job well and has a good strategy I think he can win the fight."