Ashley Theophane motivated by Adrien Broner insults ahead of clash
By Isaac Robinson
Last Updated: 04/01/16 4:32pm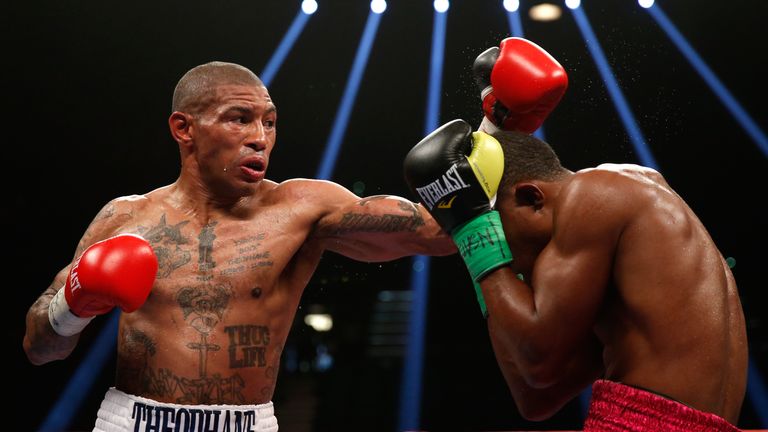 Ashley Theophane is using Adrien Broner's brash talk as fuel ahead of their clash and says the American is 'the most hated man in boxing.'
Londoner Theophane (39-6-1-KO11) is set to take on the WBA world super-lightweight champion in late February or early March - but Broner (31-2-KO23) has already dismissed the challenge as 'easy money.'
Theophane is unfazed by Broner's put-downs, telling Sky Sports: "To me, he's entertaining. He's foul-mouthed and says stuff he shouldn't say. He said the same things about Shawn [Porter] and Marcos [Maidana] so I don't worry about words.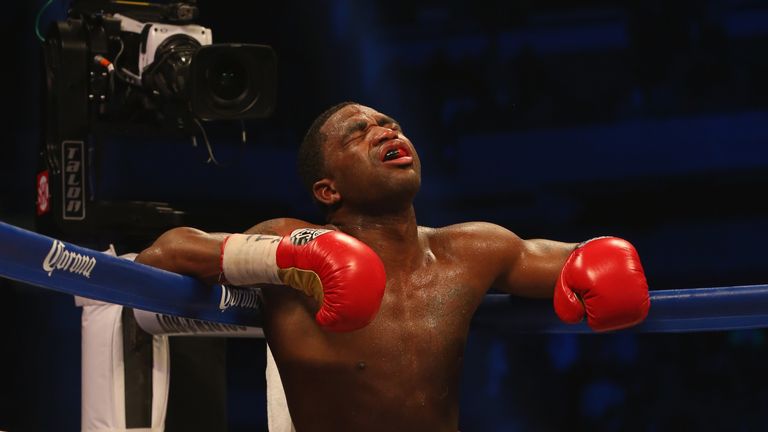 He seems to be the most hated man in boxing. People who don't even know me are saying they hope I win.
Theophane on Adrien Broner
"When we get in the ring, that's when I'll be put to the test. Depending on my performance, we'll see if I'm 'easy money' or whether we'll hear 'and the new'. His words just motivate me to work harder in the ring and on the road.
"He seems to be the most hated man in boxing. People who don't even know me are saying they hope I win.
"I'm just working hard, putting it in and then it's about putting on the performance of a lifetime to get the win. It's there are loads of people who hope that I win and I'm putting the work in in the gym to make that happen.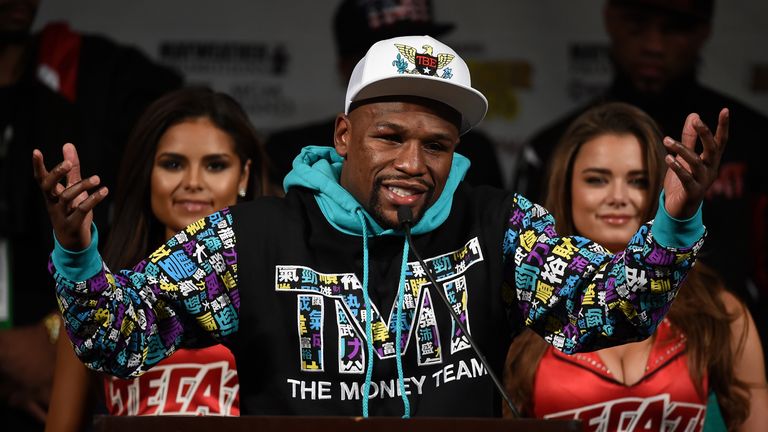 "He's obviously a very good fighter to be 26 and a four-weight world champion. I respect him as a fighter but I do believe I can beat him. He's shown his weakness against fighters like Shawn and Marcos, who are active. The blueprint is there.
"I'm not going to beat him by trying to outbox him. I have to be in there working and making him uncomfortable. He has flashy skills but he needs more than that. We've seen that. He's got a good chin but if fighters keep working against him, he doesn't like that."
Theophane has endured some mixed fortunes in his lengthy career and believes his superior experience of overcoming adversity could be the difference when the first bell goes.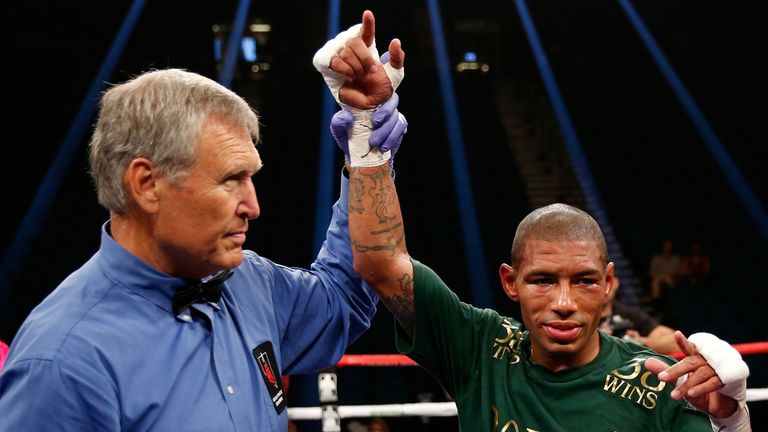 He added: "I've had to earn everything I've gained. When I was world no 4 in 2010, British champion in 2011, getting signed by Floyd Mayweather in 2013 - all these things I worked hard to accomplish. It took me 10 years to get a promoter to back me.
"Floyd knew about my career and told me that he wanted to see what I could do with someone backing me, because I'd achieved all this with nobody backing me. Floyd backed me and that's why we're here now. I've had to do it the opposite way to Adrien.
"I'm 35 years old and he's 26 but you can never write me off. When I lost my British title in 2012, I said I was going back to America to do it there. A year later, I signed for Floyd. You can never count me out because I always prove people wrong."