Anthony Joshua will win a world championship title by the end of this year, says Barry Hearn.
The Olympic gold medal winner most recently finished his grudge match against Dillian Whyte with a shuddering knockout victory, improving his perfect professional record to 15-0 (15 KOs).
He is ranked No 5 in the IBF's heavyweight division so could soon find himself as the mandatory challenger to the belt stripped from Tyson Fury.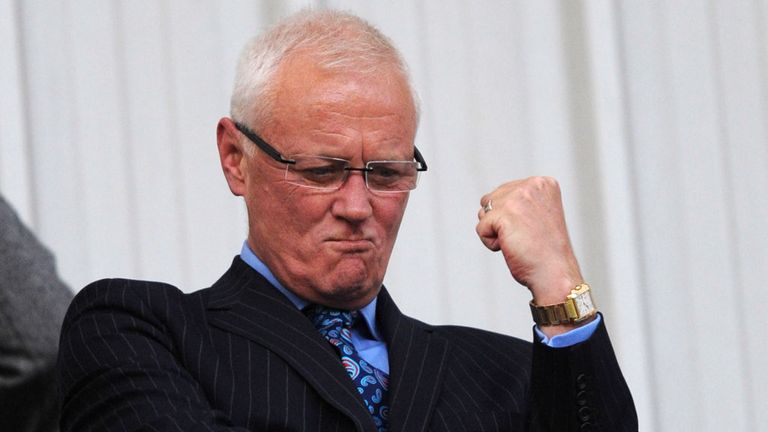 It's just a question of getting him a fight because there isn't a heavyweight out there that can survive Anthony Joshua.
Current IBF heavyweight rankings
| | |
| --- | --- |
| 1. Vyacheslav Glazkov | Ukraine |
| 2. Not rated | |
| 3. Charles Martin | USA |
| 4. Erkan Teper | Germany |
| 5. Anthony Joshua | Britain |
The IBF heavyweight title will be contested between Ukraine's Vyacheslav Glazkov (21-0-1-KO13) and the United States' Charles Martin (22-0-1-KO20) on January 16 - but Joshua will soon have a major belt of his own, according to Hearn.
"Joshua will be world heavyweight champion by the end of 2016," Hearn said. "It's just a question of getting him a fight because there isn't a heavyweight out there that can survive Anthony Joshua. Not in the slightest chance.
"This boy is going to be something very special for a very long time. He will hold a version of the world championship.
"That's not to say that Joshua hasn't got a huge amount of improvement left in him, because he has."
But Hearn doesn't necessarily believe Joshua will target the IBF championship - a route that has been blown open after the belt was stripped from Fury.
Joshua is the biggest star in the heavyweight division, the Matchroom chairman believes, so options will always present themselves.
Hearn said: "It doesn't matter. The numbers he hit in a British heavyweight title fight earned him four times the amount of money that [WBC heavyweight champion] Deontay Wilder got for his last fight. So it doesn't matter.
"It depends if you're being a purist and a Corinthian, and you start talking about the medals and belts in sport. I've never been like that, my job is to make sure his life changes. That will be very easy with Joshua."
Hearn admits an all-British clash with WBA and WBO champion Fury does appear the most interesting option for Joshua to pursue, but the London 2012 hero is content to bide his time.
"Of course we'd all like [Joshua] to be unified heavyweight champion of the world," Hearn said. "But there is no rush. When you've got the best, and we've got the best, there is no rush.
"If you rush and make mistakes you might devalue your product so everything has to be analysed.
"Tyson Fury is a huge fight but there's no rush. The danger is that Fury gets beaten by somebody - that could happen unfortunately because I'm not a big fan of his technique.
"But if Fury does stay unbeaten then, next summer, that's the biggest fight in British boxing history."