John Wayne Hibbert retains Commonwealth belt after halting Tommy Martin in the last round
By Richard Damerell
Last Updated: 31/01/16 11:48am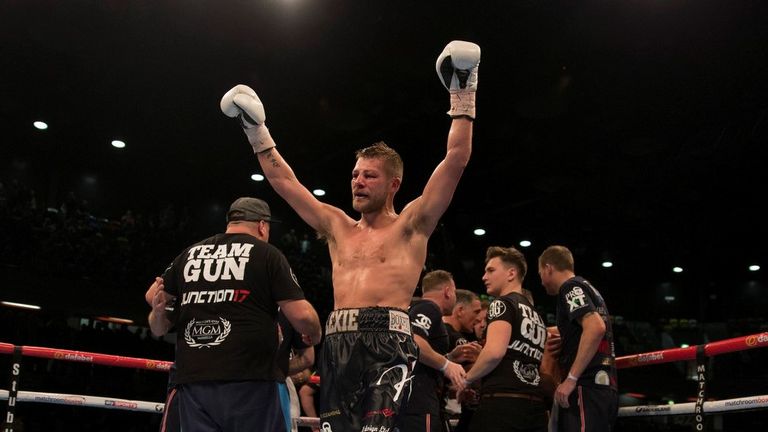 John Wayne Hibbert defended his Commonwealth super-lightweight title with a final round stoppage win over Tommy Martin.
The champion shared a thrilling fight with the youngster and finally broke Martin's resistance and his unbeaten record with a closing assault at the Copper Box Arena.
Hibbert forced Martin to his knees with a flurry of punches and referee Victor Loughlin waved it off, much to the dismay of Martin.
But the 31-year-old was ahead on all three of the judges' cards after edging a draining clash with his relentless work-rate.
Martin came out firing from the first bell and Hibbert welcomed this swift challenge, responding with crunching right hands.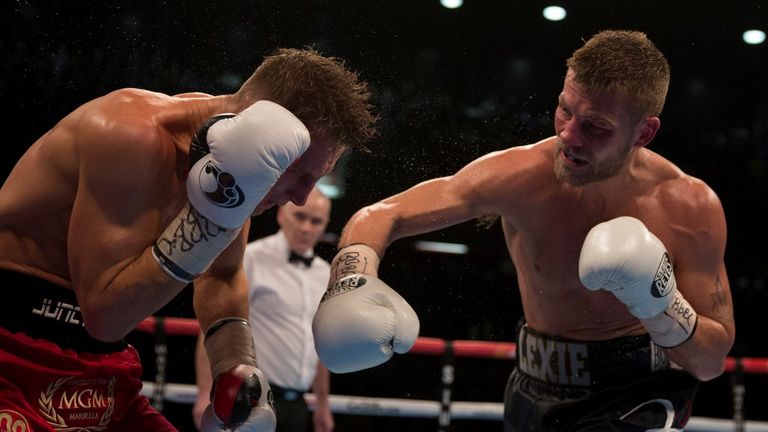 This searing start to the fight continued in the second, with both fighters exchanging ferocious punches, and Martin landed a crisp left hand before the bell.
But Hibbert was more accustomed to a damaging dogfight and continued to ram home that right hand on Martin, who was left with a bleeding nose by the end of the third.
Still Martin tried to stand and trade and was bullied to the ropes in the fourth, although the 21-year-old enjoyed success in the fifth when a jolting uppercut stopped Hibbert in his tracks.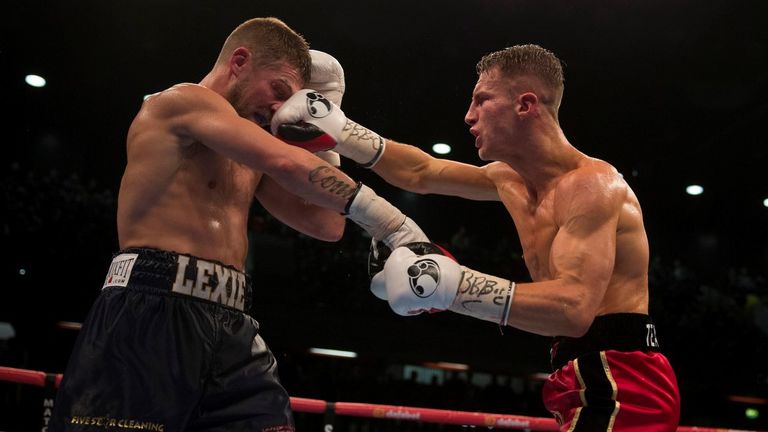 Throwing punches with reckless abandon, Martin was punished by an overhand right in the sixth, and again displayed a spirited response, hammering Hibbert with his own spiteful shots.   
Martin had gained a foothold by the middle rounds and sneaked in another clever uppercut in the eighth, while Hibbert answered with clubbing rights.
As they reached the latter rounds, Hibbert showed his experience of previous brutal battles and pumped out punches onto the tiring Martin.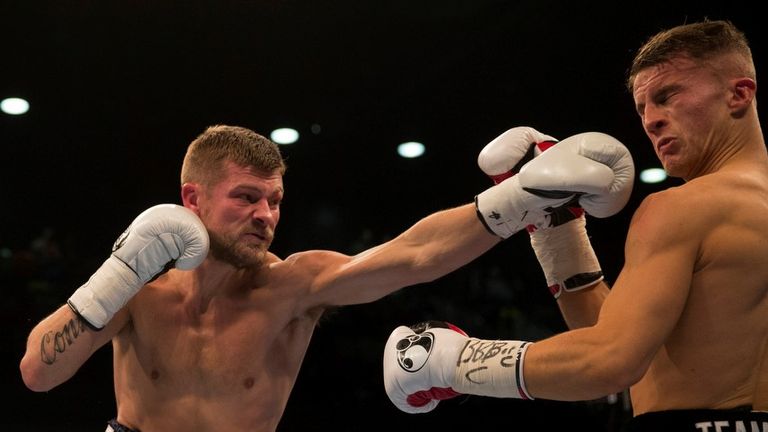 This steady late assault finally took its toll in the last as Martin sunk to his knees and seemed to misjudge the count as Loughlin waved it off.