Tyson Fury has told Sky Sports News HQ he is no closer to finding a venue for his rematch with Wladimir Klitschko - but that an offer to fight on a cruise ship for "120 rich people" has been declined.
The WBA, WBO and IBO world heavyweight champion expects the second Klitschko bout to go ahead this summer and the Middle East remains a possible destination.
But Fury wants the fight to be in the UK, after travelling to Germany to overcome the Ukrainian former super champion, and he insists the fight needs to be "seen by the world" after turning down a bizarre offer.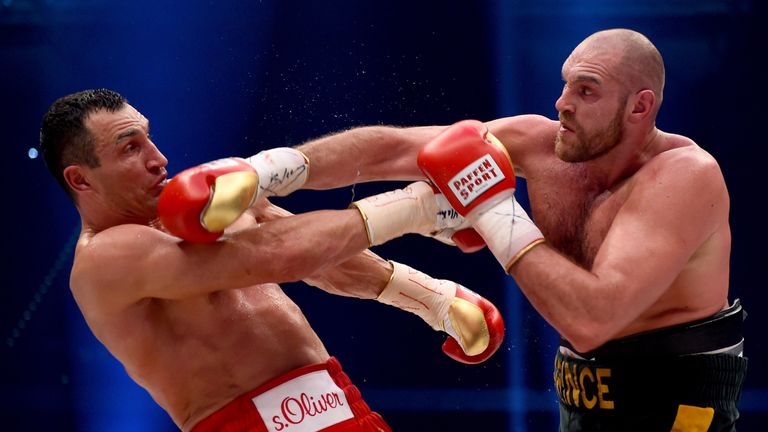 "The cruise ship fight has been totally blown out of the water, so to speak," he told Sky Sports News HQ.
"We had an offer to fight on a cruise ship with no TV, no newspapers - just 120 VIPs. It was a good offer, but I don't think we're going to go with it.
"A fight of this magnitude needs to be seen by the world, not 120 rich people. It would be quite selfish of those guys to have it all to themselves.
"I think the rematch is going to happen obviously. It's just a matter of where and when. The possibility of it being in the Middle East is still alive.
"But, as far as I am concerned, we are nowhere near. I think it will be a summer date, hopefully in the UK, and I'm looking forward to getting back in the gym and getting ready."
Fury was speaking after being awarded two prestigious Ring magazine awards - the Heavyweight belt and Fighter of the Year for 2015.
The Manchester-based fighter is focused on overcoming Klitschko for a second time but still has one eye firmly set on Deontay Wilder to decide who is the undisputed heavyweight champion of the world.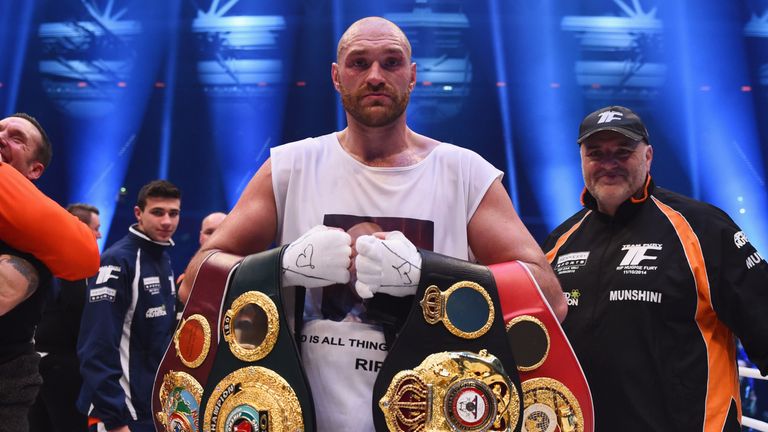 "Ring magazine belt - a very good achievement. There are only five Ring magazine belts and I've got one of them. I'm very proud of that," he said.
"And then Ring magazine Fighter [of the Year] - that's an amazing achievement. It's the biggest award in boxing I'd say. But I haven't changed my outlook on life. I'm still the same person.
"It's strictly business between me and Wladimir. It's a sporting contest and I came out the victor. He was standing in my way so I just needed to get rid of him, and now I've got to do it a second time.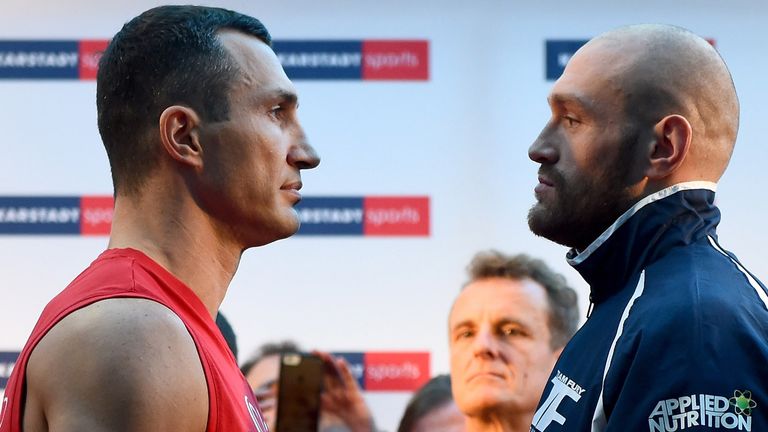 "But some fighters I want to fight more than others - like Deontay Wilder. I want that fight because we are both relatively young and undefeated. That's not been done in a long time. There's never been an American versus a Briton, both undefeated and over 6ft 6in tall.
"He has got to come through Alexander Povetkin, which will be a tough fight for him. But I'm sure we can both come through the next contests to make a massive superfight for the undisputed heavyweight champion of the world."