Floyd Mayweather Jr wants to promote 'one fight a month' in UK
By Isaac Robinson
Last Updated: 05/02/16 12:12pm
Floyd Mayweather Jr is determined to bring 'The Money Team' to the UK for at least one fight every month.
The legendary American, who turns 39 on February 24, is adamant he will not return to the ring despite being just one win away from 50-0 and will instead focus his efforts on promotional activities.
Speaking exclusively to Sky Sports, Mayweather said: "The main thing about my career is that I made smart investments with my money and am able to receive seven figures a month for the rest of my life.
"As far as boxing, I don't have the urge to go to boxing gyms any more. I look forward to training fighters.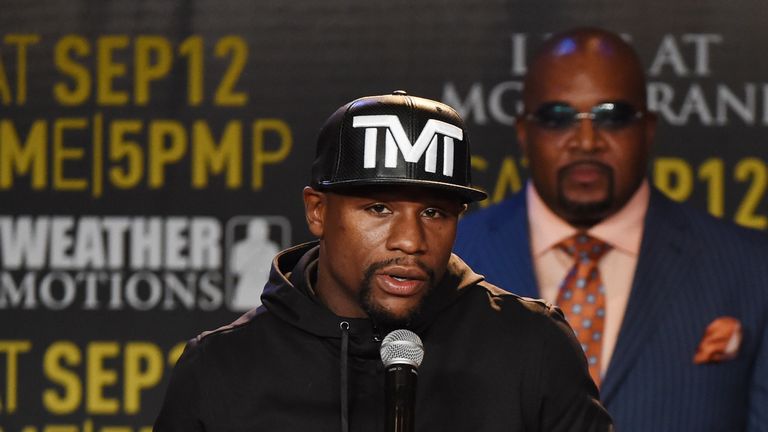 What we're looking forward to now with Mayweather Promotions is bring a fight every month to London.
Floyd Mayweather
"What we're looking forward to now with Mayweather Promotions is to bring a fight every month to London. Or to the UK, somewhere in the UK - a fight every month.
"I put Ashley Theophane in a position where he's fighting for his first world title against a very tough and rugged Adrien Broner. It's going to be a very good fight but we believe in our guy.
"I want everyone from the UK to come over to the States and support this champion, because he will be champion.
"I'm happy with where I'm at, believe me. The sport has been great to me and I feel I've done a lot for the sport, too. For me to come into a sport and keep 100 per cent of the revenue has never been done before.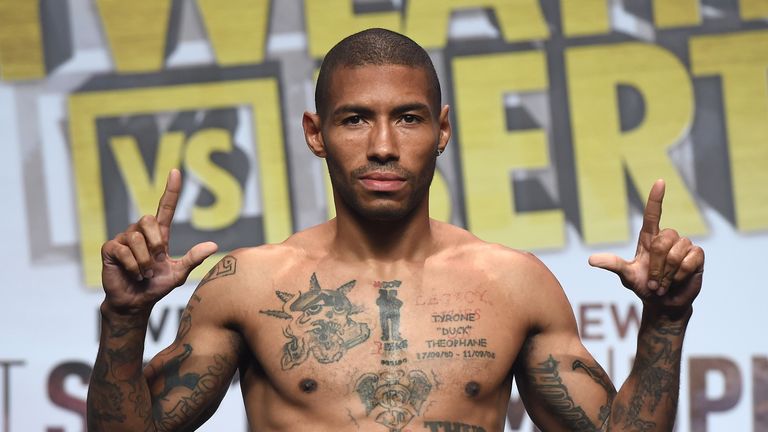 "I had a remarkable game plan but also a remarkable team. A man who's been a mentor and a father to me in Al Haymon. A great guy. We had a game plan over 10 years ago and that's a match made in heaven."
Mayweather bowed out of the sport on September 12 with a trademark points victory over Andre Berto in Las Vegas.
Londoner Theophane (39-6-1-KO11), who trained alongside Mayweather for years, is preparing to take on WBA world super-lightweight champion Broner (31-2-KO23).