Charles Martin claims he didn't want to wait for Anthony Joshua fight
'The Prince has landed and arrived'
By James Dielhenn
Last Updated: 16/03/16 3:07pm
IBF heavyweight champion Charles Martin claimed that he targeted a fight with Anthony Joshua long before their upcoming bout was agreed.
Joshua will get his first crack at a world championship on April 9 when he challenges Martin at London's O2 Arena, live on Sky Sports Box Office, in an exciting battle of young, undefeated heavyweights.
But the American has insisted he is aware of Joshua's rise in the professional ranks and wanted to be paired with him sooner rather than later.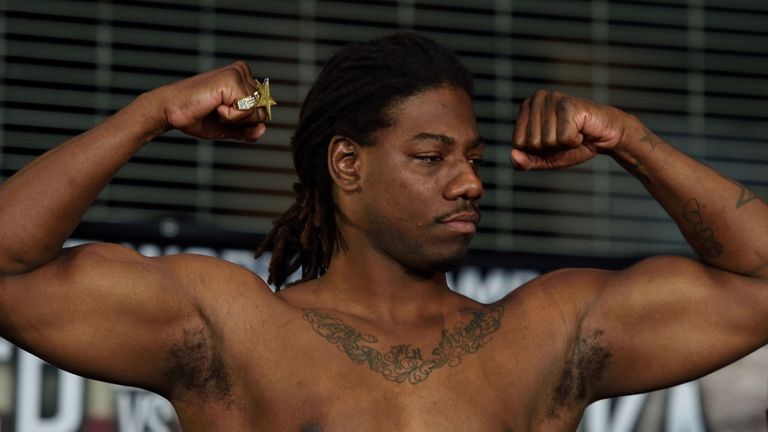 I didn't want to wait to give him a mandatory shot. I said 'hey, I'm going to give it to him right now'.
Charles Martin
"I was already thinking about him before [this fight] was even thought of," Martin told Sky Sports News HQ. "I already had him on my radar. That's why I didn't want to wait to give him a mandatory shot. I said 'hey, I'm going to give it to him right now'.
"Why wait for him to fight Carlos Takam and wait for him to get a mandatory? That makes the whole scene looks different but I've called him out and given him the shot. Come get it! That speaks volumes.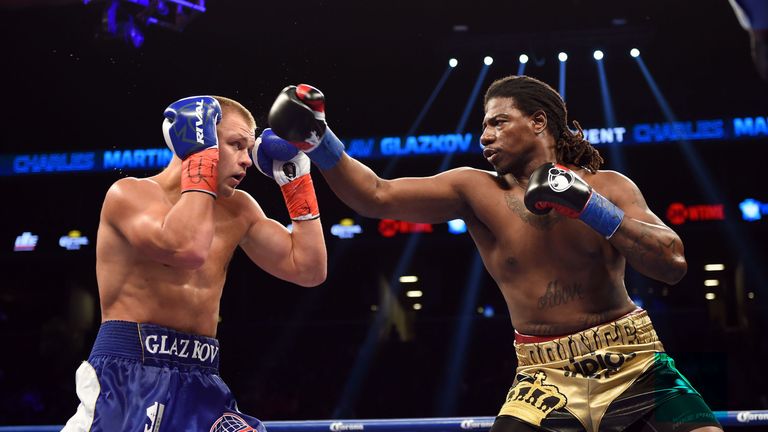 "We're knocking guys out, we're undefeated. We're taking it to the next level and seeing what it's all about.
"He's a good fighter, I'm not going to take anything from him, because it'll be all the sweeter when I knock him out. It's not going to go the distance.
"I've got dynamite in both hands. TNT, baby. I'm a nice humble guy with an alter-ego, I'm a killer inside the ring."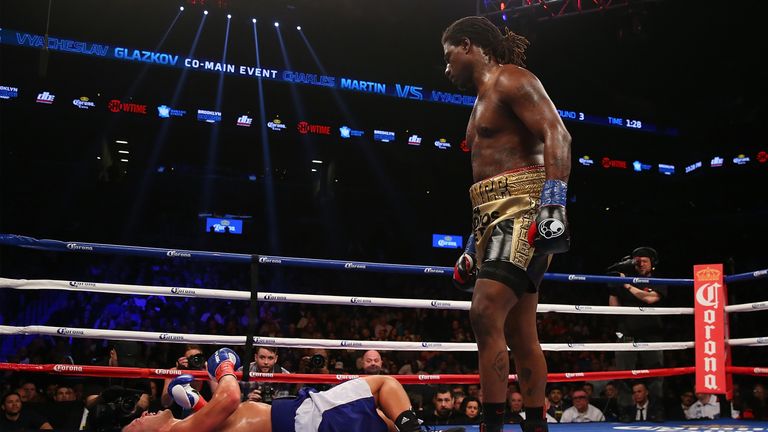 Missouri's Martin won the vacant IBF title in January when Vyacheslav Glazkov crashed out of their fight with an injured knee. The belt had previously been stripped from Tyson Fury, who won it in November against Wladimir Klitschko.
Joshua will be Martin's first challenger for the belt and the American has warned that his harsh upbringing on the other side of the pond has always been an X-factor behind his success.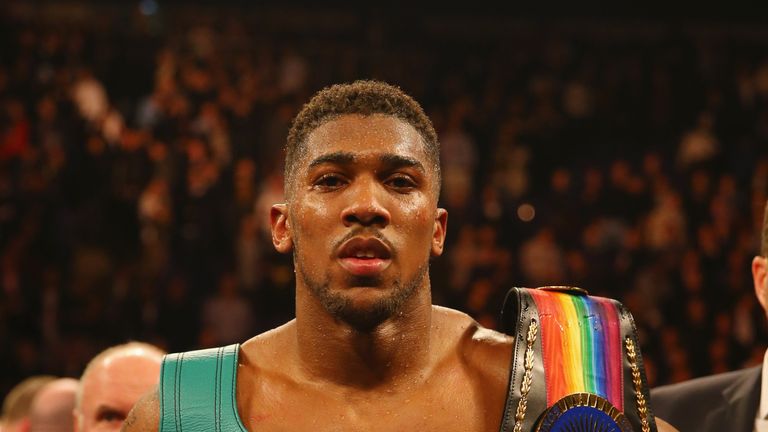 "I'm not worried or afraid of muscles and big people," he said. "I come from the streets in St. Louis, having to fight every day as a kid. There was a family with 15 kids up the street and if you beat one of them, the bigger brother will come for you next time. My mother wouldn't let us in the house if we lost. I grew up fighting.
"In the situation I come out victorious, I always have done. There's something about being backed into a corner. This is my livelihood now and I'm not going to allow anybody to take my livelihood away.
"He's got a lot of fans over here, I plan on making them my fans. The Prince has landed and arrived."