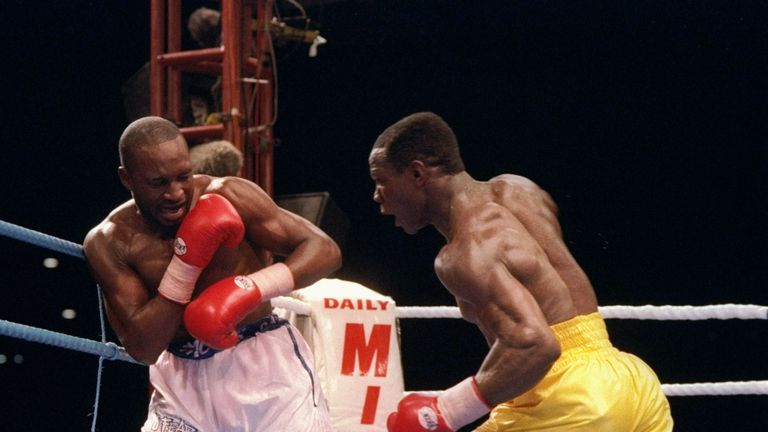 Chris Eubank Sr says he is almost ready to start negotiating broadcasting rights for a third fight with Nigel Benn.
Benn, 52, last month gave 49-year-old Eubank a deadline of "two or three months" to decide if he wants to reverse an 18-year retirement and renew a rivalry which illuminated elite-level boxing in the early 1990s.
Eubank took the Londoner's WBO middleweight title with a ninth-round stoppage in 1990, and the pair fought out a draw three years later with their respective world super-middleweight belts on the line.
A trilogy now appears a genuine possibility, with Eubank telling Sky Sports: "The latest is in the not too distant future, I will be able to speak to particular people in broadcasting to speak about the rights. That's business.
"When there is a press conference to be had you will be the first to hear."
Asked whether it would be exciting to prepare for a fight alongside his son Chris Eubank Jr, he said: "You see what I'm feeling, thinking, living. The opportunity is there, so..."