Anthony Crolla will defend WBA title against Ismael Barroso in May at Manchester Arena
By Richard Damerell
Last Updated: 11/03/16 6:59pm
Anthony Crolla will make the first defence of his WBA lightweight title against Ismael Barroso at the Manchester Arena on May 7.
The 29-year-old Mancunian was crowned as the WBA champion after winning his rematch against Darleys Perez with a stunning fifth-round stoppage win in his hometown last November.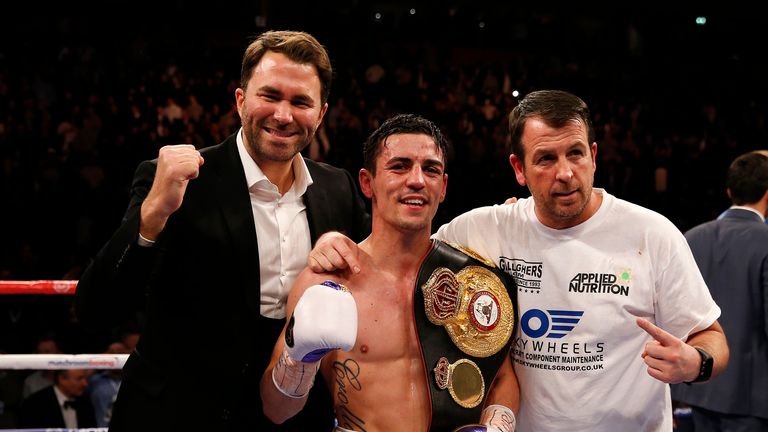 Crolla returns to the scene of that title triumph to face mandatory challenger Barroso, who displayed his punch power in a chilling knockout win over Kevin Mitchell in December.
But the man nicknamed 'Million Dollar' is confident he can defeat the dangerous Venezuelan and insists he could even seek out a win inside the distance.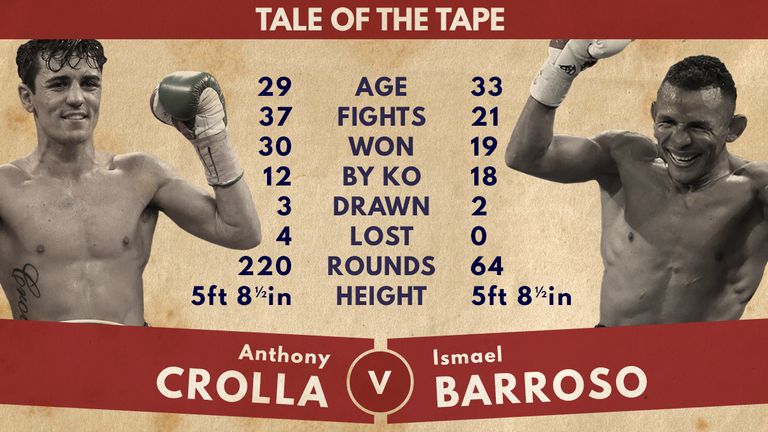 "For some strange reason, there was a few people out there who thought I was going to try and swerve Ismael Barroso," Crolla told Sky Sports. "Listen when you're world champion, you try and fight the best challengers out there.
"I've not worked so hard for my title to then give it up and go a different route.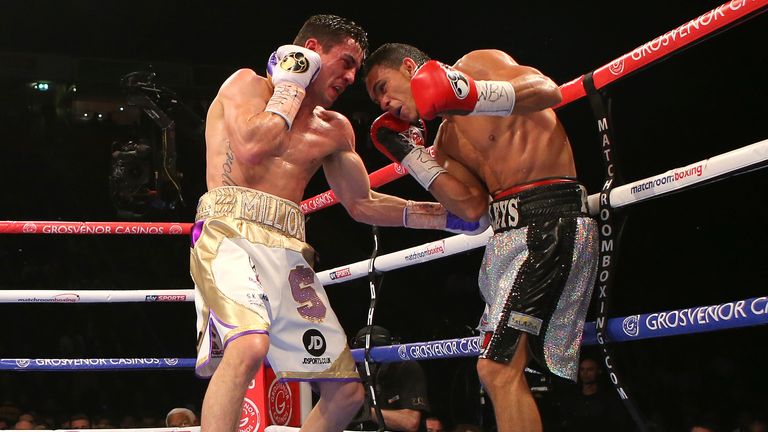 I'm getting stronger all the time and I'll use my skills, but if the stoppage is there and I hurt him, then I won't be surprised.
Anthony Crolla
"It was hard not to be impressed with the way he went about his work against Kevin and he showed that he is more than just heavy-handed. But I saw a few chinks in the armour that night and we'll come up with the right game plan.
"I know it's going to be a tough fight, but it's a fight I'm very confident that I can come through. I'm getting stronger all the time and I'll use my skills, but if the stoppage is there and I hurt him, then I won't be surprised."      
The Crolla-Barroso fight is being staged on the same night as Amir Khan's eagerly awaited super fight against Saul Alvarez in Las Vegas.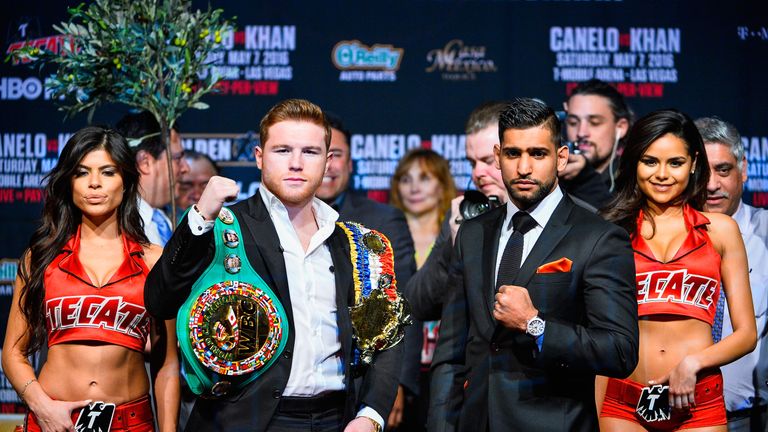 Crolla hopes he can enjoy victory while watching his fellow Brit challenge for the WBC middleweight title and believes Khan can pull off a sensational win.
"Hopefully I'll be celebrating and I can go straight to watch Amir against 'Canelo' Alvarez," said Crolla. "Obviously it's a big ask, but I'm one of those who thinks that Amir has got a fantastic chance of pulling it off. He's got the style to give 'Canelo' a lot of problems."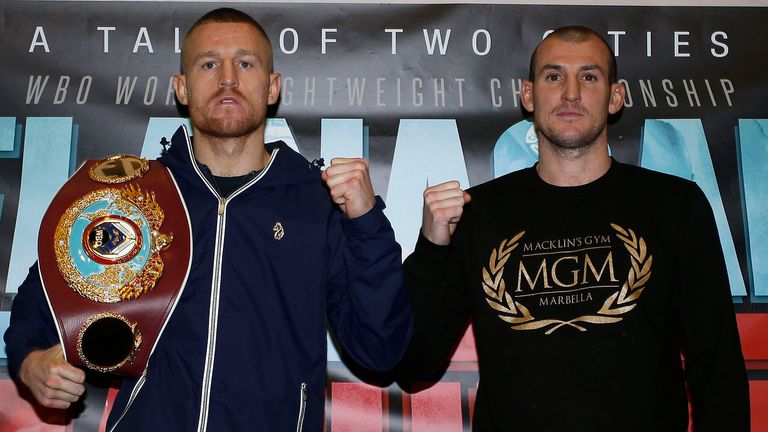 Reports suggested that Crolla was offered a lucrative opportunity to fight the winner of Terry Flanagan's WBO title defence against Derry Mathews this Saturday, but the WBA champion has revealed he would have to surrender his own belt.  
"With that offer of £500,000, I would have to give up my world title," said Crolla. "To give up my world title - that's not me. It's an offer and I appreciate the offer, it's nice that they made it, but let's be honest it won't say much about me as a man if I want to give up my world title for a big pay day."