Chris Eubank Sr instructed his son to target Nick Blackwell's body rather than his head during the fight which left Blackwell in an induced coma.
Eubank Jr claimed the British middleweight title after the ringside doctor ordered the fight to be stopped in the 10th round, due to swelling above Blackwell's left eye.
After the end of the bout, Blackwell collapsed in the ring before being carried out of Wembley Arena on a stretcher and taken to hospital, where he was placed in an induced coma.
TV cameras captured Eubank Sr entering the ring at the end of the eighth to express concern to his son about what would happen to Blackwell if he continued to take punches to the head.
He said: "If he doesn't stop it and we keep beating him like this, one, he is getting hurt, and two, if it goes to a decision - why didn't the referee stop the fight? I don't get why.
"So maybe you shouldn't leave it to the referee.
"You're not going to take him out to the face, you're going to take him out to the body."
Eubank Sr was also seen banging on the canvas floor of the ring in an attempt to get referee Victor Loughlin to call off the fight.
British Boxing Board of Control general secretary Robert Smith defended the conduct of both Loughlin and Blackwell's trainer Gary Lockett during the fight.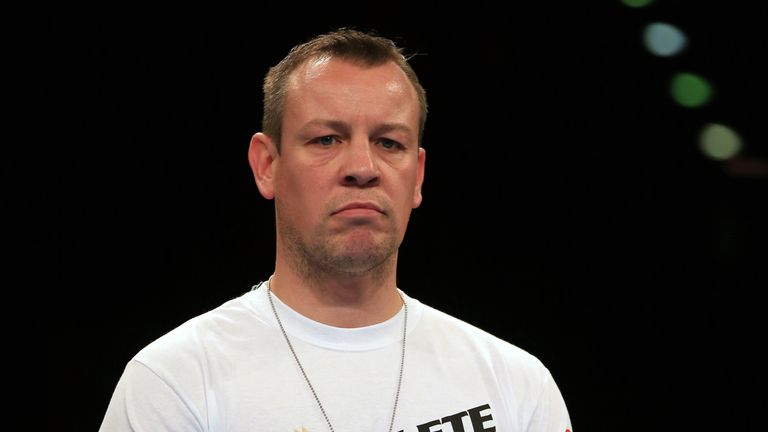 "There were experienced officials refereeing there. Nick was fighting back and although he was obviously losing, he was still fit and ready to go," he told Sky News.
"The referee felt he did the right thing and I would stand by that. We will be getting reports with regard to went on that evening and will consider it at a later date but at the present time, from speaking to the referee and Nick's trainer, I'm happy with the decision they made at the present time.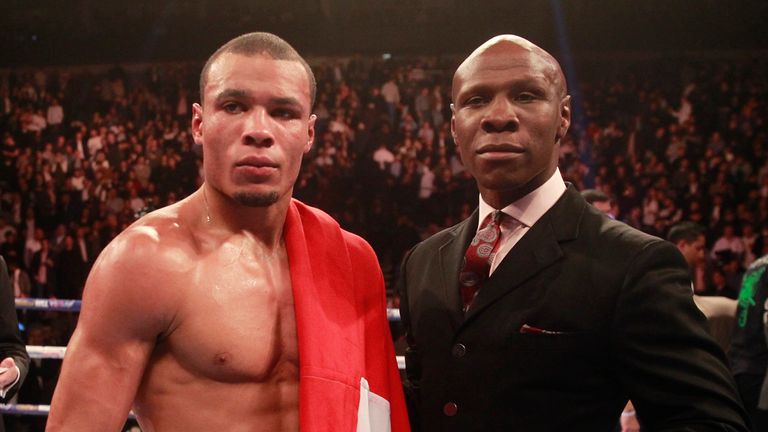 Eubank Jr dominated the fight at Wembley Arena and had earlier bloodied Blackwell's nose in rounds three and four, before landing a number of heavy blows in round seven.
He wrote on Twitter on Sunday afternoon: "Unfortunately Nick is now in an induced coma... my thoughts & prayers go out to his family & friends.
"He's a true fighter & I whole heartedly believe he will pull through. Appreciate everyone that came out to support the fight."