Anthony Joshua considering his options for IBF heavyweight title defence
By Rory O'Callaghan
Last Updated: 04/05/16 12:38pm
Anthony Joshua says he is considering a number of possible opponents for his return to the ring, including Bermane Stiverne, Eric Molina and Dominic Breazeale.
The current IBF world heavyweight champion is yet to decide on an opponent for his first title defence, which will be held on June 25.
Joshua (16-0-KO16) was originally expected to defend his crown on July 9 - the same night that Tyson Fury (25-0-KO18) defends his WBA and WBO titles in a rematch with Wladimir Klitschko (64-4-KO53).
However, with many fans unhappy at the potential clash of fights, Joshua confirmed that the date would be rearranged following consultation with his promoter Eddie Hearn.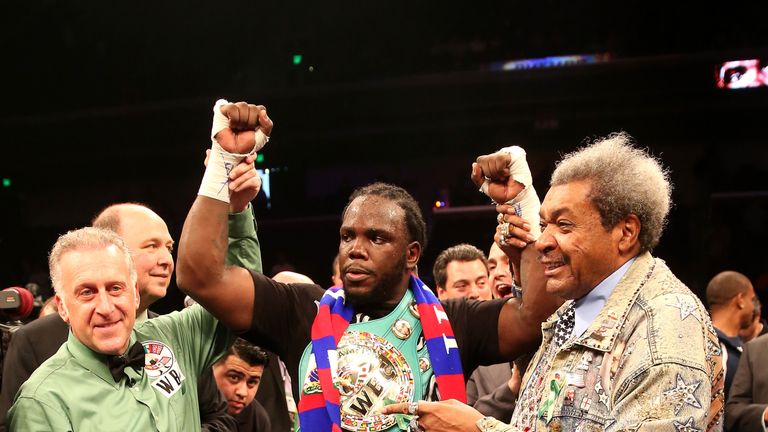 "I think Eddie did a great job, he listened to some of the fans who said 'we want AJ to fight on his own date, let [Fury] have his own date to defend his title," said Joshua.
"Eddie took that into account and we're now looking at June 25. I was happy with July 9, I would have fought on that day but we decided to shift it.
"He mentioned some opponents, some undefeated, some that have been beaten but are tough - so it's really what I want, what he wants and, most importantly, what the public want."
Some of the names touted as possible opponents for Joshua include former WBC heavyweight champion Stiverne (25-1-2-KO21) and Molina (25-3-KO19) - both of whom were recently beaten by American WBC champion Deontay Wilder, alongside unbeaten upcoming fighter Breazeale (17-0-KO15).
Joshua says he would be happy to face any of the three names mentioned, although he will wait to gauge the reaction of his fans before selecting an opponent.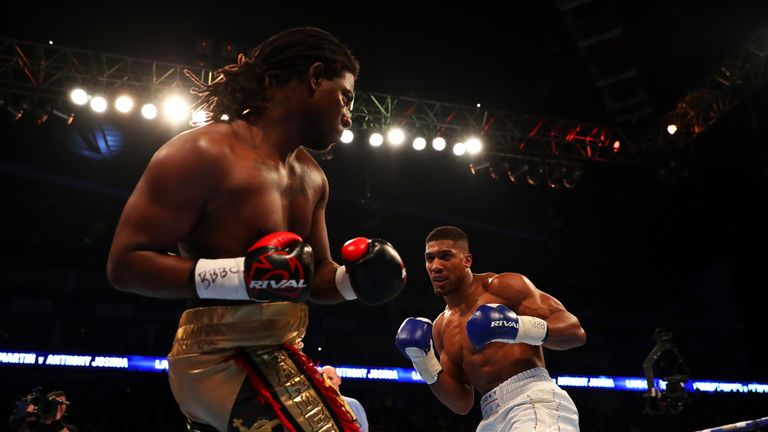 "They all sound good to me," Joshua said. "We've got Stiverne who unfortunately got beat - no one likes to lose. But he's very tough and can take a beating.
"People want to see who can stand up for the 12 rounds and whether I'd get drawn into a fight.
"Molina, we saw him fight the current WBC champion [Deontay] Wilder. He rocked him and gave him some problems but Wilder managed to get him out of there. He's still a very, very dangerous opponent.
"Then we've got Breazeale who's undefeated. He's a great amateur like myself, Olympian like myself and he's making his way through the professional ranks so he's up and coming, hungry and I'm sure he wants to prove himself not as a prospect but a true contender.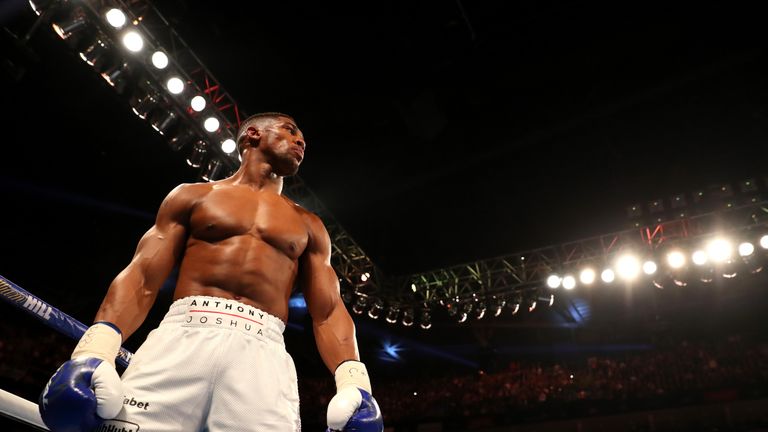 "So we'll slowly leak a few names and see what works. Let's just get my first defence underway, whoever out of those three names or other names in the hat. And then look and see what the future holds."
Former WBA heavyweight champion David Haye also claimed this week that he had heard rumours that Joshua would fight Dillian Whyte (16-1-0, KO13) in a rematch later this year.  
However, Joshua insists that this is not the case and that Whyte would need to become a top 15 ranked boxer in order for a rematch to be considered.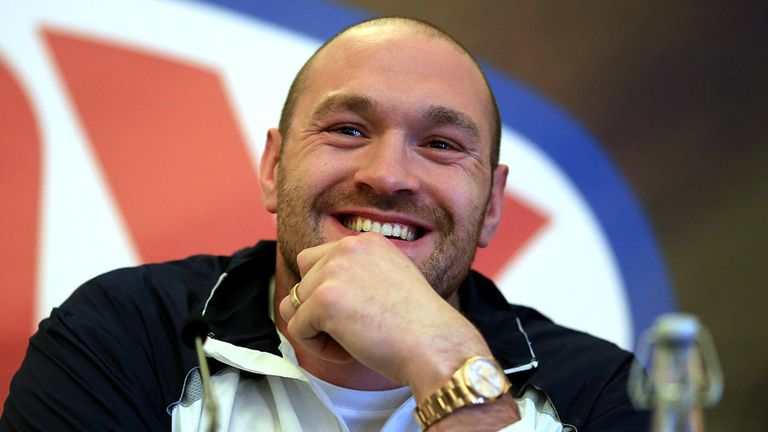 "That rumour is not even relevant, Dillian Whyte is not even ranked by the IBF," Joshua said.
"He has got a lot of building to do. Hopefully we can get him on some undercards, build him again, give him and opportunity and then hopefully get another rematch underway.
"Whatever David Haye has heard is false information and you heard it from the horse's mouth."
Joshua also confirmed that he is aiming to take two fights this calendar year. The 2012 Olympic champion says he would relish the opportunity to face Fury in an all British unification bout.
"Now I'm champ and Tyson Fury's the champ, people are saying 'when are you going to knock him out?' and I say 'soon, don't worry about that'," said Joshua.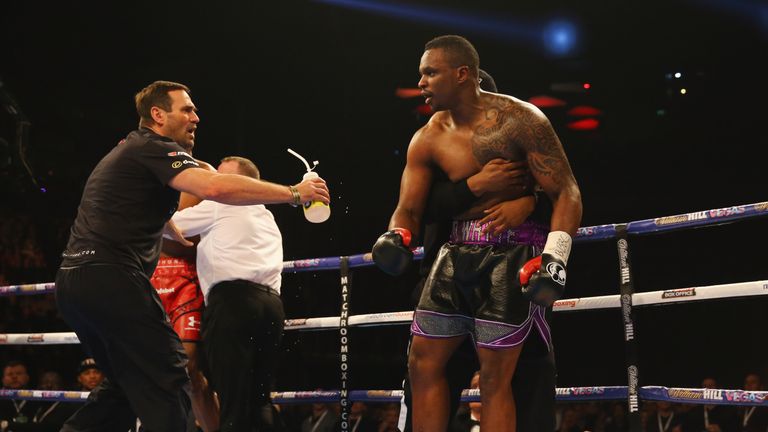 "As I always said before 'we're coming' and when we land we're making noise so be prepared."
Fury recently claimed that he had turned up to training camp ahead of the Klitschko fight three stone overweight and Joshua joked that he would be happy to help his compatriot lose weight - if he reached out to him for help.
"I told him I've got the training tips when he's ready," joked Joshua. "He's three stone overweight - I could shed that in a month. Just reach out Tyson, I'm here."