Saul 'Canelo' Alvarez warns Amir Khan he needs to worry about more than just his power
By Michael Kelleher
Last Updated: 05/05/16 9:12am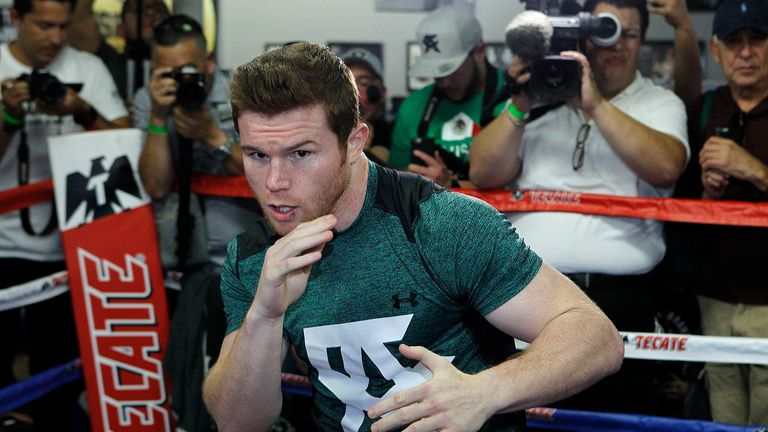 Saul 'Canelo' Alvarez has warned Amir Khan he will need to worry about more than just his power when the pair meet at Las Vegas' T-Mobile Arena on Saturday.
The WBC middleweight champion is making the first defence of his title as Khan, 29, steps up two weight divisions to challenge him at a catchweight of 155lbs.
Khan (29-3) has vowed to give Alvarez (48-1-1) "a boxing lesson", with most experts predicting his route to victory lies in utilising his superior speed and staying out of range of his naturally bigger opponent.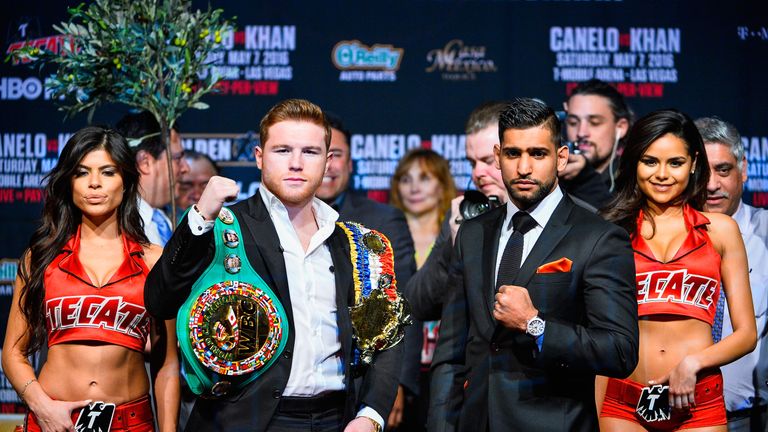 But despite Khan's perceived lack of punch resistance, Canelo insists he will not be solely reliant on overpowering his opponent and plans to show his boxing skills against the former Olympic silver medallist.
"I don't go in there thinking about power," said Alvarez. "There's a lot more to me than just power. When you see me in the ring on Saturday night, you'll find out.
"I already have a lot of experience but the best is yet to come. I'm 25 years old, I've had a good career and the best is yet to come. I want to fight for the next 10 years which will be better than my first 10 years.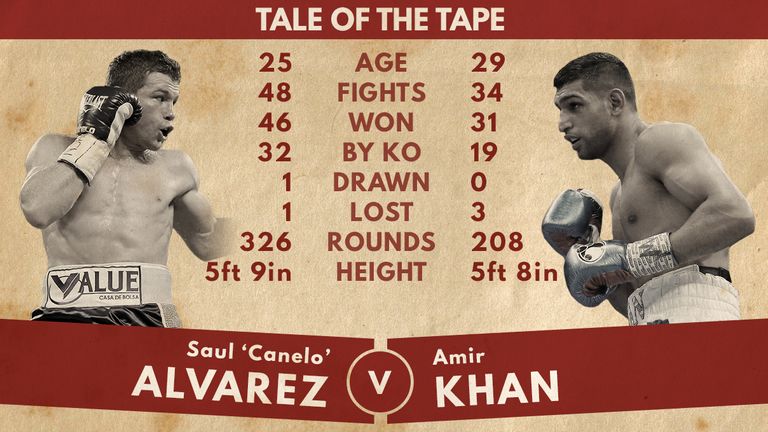 "I feel comfortable at 154lbs. I know I'm fighting for the 160lbs title but that one extra pound is lighter on my body and I feel better.
"While I am at this weight, I will not fight someone who weighs 160lbs - that would be an advantage to the opponent - why would I give them that advantage?"
A win over Canelo would be the biggest of Khan's career and a sixth successive victory since he was stopped in the fourth round of his 2012 bout against Danny Garcia.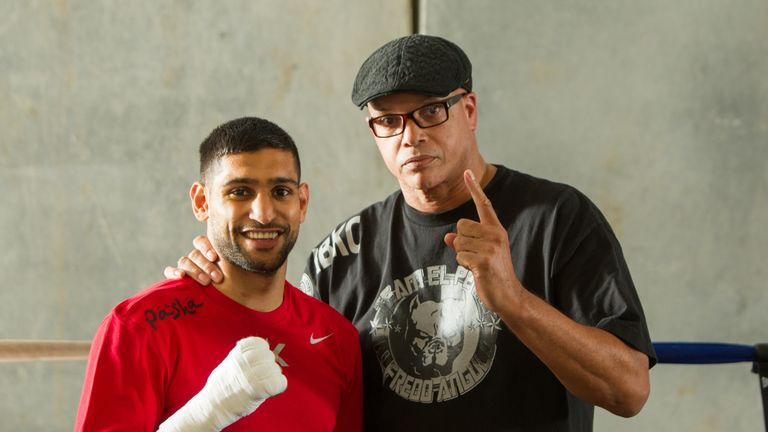 That loss, which was Khan's second in succession, prompted Khan to split from respected trainer Freddie Roach and turn to Virgil Hunter to rebuild his career.
Hunter has been impressed with how Khan has battled back from adversity and believes his willingness to move up in weight to face Canelo shows he has the heart of a true champion.
"(Khan's) a young man that's been through so much adversity in his career," Hunter said.
"(He's) been counted out, criticised for his supposed weaknesses, but here he is, willing to step up two weight classes, and then some.
"To prove he got into this sport to leave a legacy, to prove he fears no one. I learned that really early about him. Most people who go through what he's gone through get gun shy, but I was amazed, the first time I ever saw him spar, the attitude he had, man, I didn't understand it.
"(If) you've been through these situations, it feels like you'd duck every time a punch comes at you but he'll walk right into the face of adversity.
"It's a pleasure for me to stand by his side in the face of obvious danger from a great fighter."