Tony Bellew weighs in nearly three pounds heavier than Ilunga Makabu
By Allan Valente
Last Updated: 29/05/16 10:00pm
Tony Bellew weighed in nearly three pounds heavier than Ilunga Makabu ahead of their WBC world cruiserweight title fight at Goodison Park on Sunday.
Everton fan Bellew (26-2-1-KO16) will fight for the vacant title in front of his home fans, live on Sky Sports 1, and weighed in at 14st 3lbs 1oz while his opponent took to the scales at just over 14st.
The pair then squared off in front of a cheering crowd, with Bellew keeping a fixed gaze on Makabu (19-1-KO18) throughout.
Bellew, who emerged on stage wearing Everton training gear, has won his last six bouts at cruiserweight level and said his city will be celebrating a new world champion on Sunday night.
"Tomorrow night Liverpool has a brand new WBC cruiserweight champion of the world, there is nothing he can do, nothing he can say," he told Sky Sports News HQ.
"I don't know how, I can't tell you the round or whatever everyone wants to know - I'm going to win. We're going in the trenches and I am going to win.
"Everything happens for a reason. Everything that has happened in my career has led us here, all roads lead to Goodison Park tomorrow night. The ups, the downs, the highs and lows, it all leads to Goodison Park tomorrow night and that's where the dream will be realised."
Bellew said he does not feel nerves going into the fight, even promising to conduct a winning interview with Sky Sports' Adam Smith in the centre of the ring afterwards.
"I am not nervous because I haven't let the moment consume me, I haven't been taken in by it. It hasn't sunk in that I'm fighting at Goodison Park and I don't know when it's going to.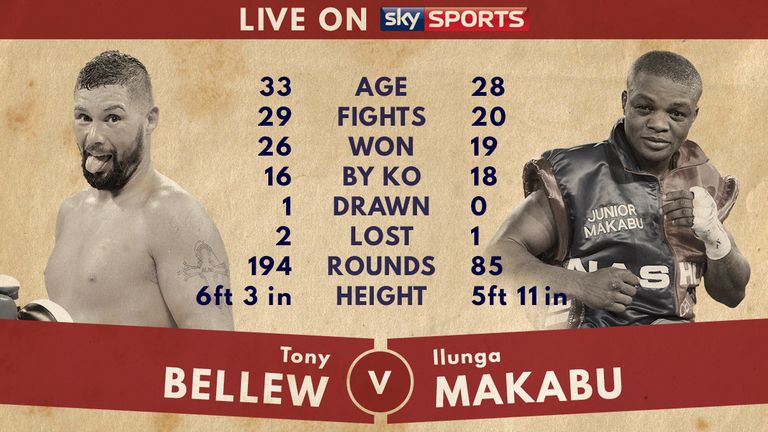 "I will not let it consume me for one moment until I've got that green belt in my hands and I sit in the middle of the ring and that is where we are going to do our interview.
"It is life or death, simple as that. It doesn't get any more serious. Every time you get into a ring your life is at stake, I'm going in with the best cruiserweight in the world. My life is at stake first and foremost."
To emerge victorious, Bellew must overcome Congolese southpaw Makabu but the 33-year-old said he believes it is his time.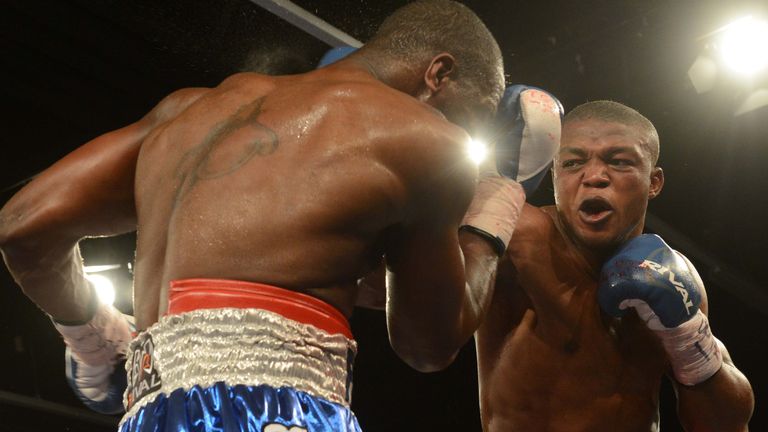 "He bangs hard, he is clever, he's crafty," Bellew said. "But if he brings that laziness to me that I have seen in all of his fights so far then we'll soon see who the puncher is and who the crafty one is because he has got things to prove tomorrow. I've proven all the things that I need to prove before.
"Tomorrow night I am going to do what I need to do. He still has questions to answer, I have no questions to answer. I can get up off the floor, I can come from behind and win on points. I have shown everything that I can do already at a high level in this game.
"There is only one thing left to do and that is become world champion tomorrow night.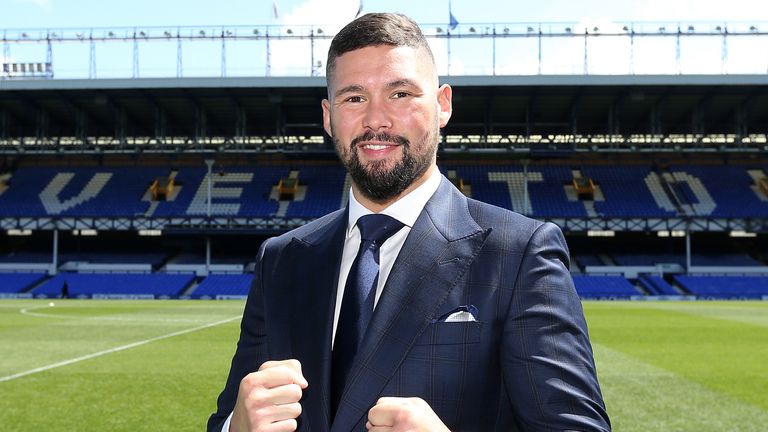 "I'm tempted to say I knock Ilunga Makabu out but I'm just going to win. I don't know how I am going to do it because he is very good, he's exceptional at what he does but I just know I'm going to win because there is nothing he can do to take that away from me.
"I don't know how, I don't know why - it is meant to be. It is my time, I have gone through too many things in my life and my career to let this slip. It is coming home, that green and gold belt is mine."