Tony Bellew will take on David Haye regardless of weight
By Isaac Robinson
Last Updated: 01/06/16 8:36am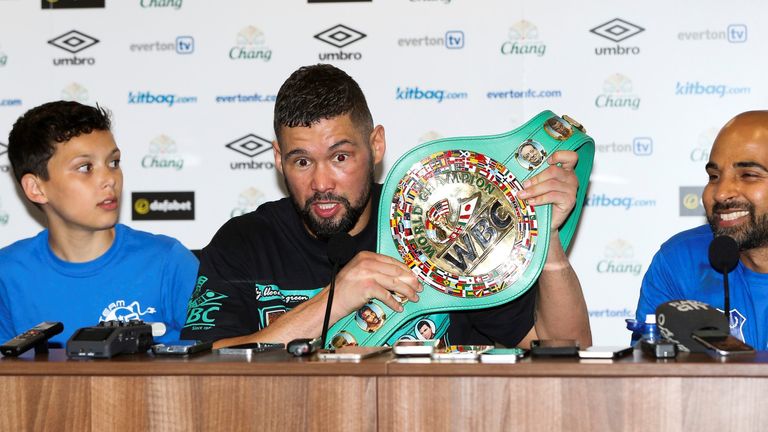 Tony Bellew is happy to face David Haye as a heavyweight and has revealed details of a brutal 2005 sparring session.
The personable Evertonian (27-2-1-KO17) lit up Goodison Park on Sunday night with a stunning knockout of Ilunga Makabu to seize the vacant WBC world cruiserweight title.
In the post-fight interview, an impassioned 'Bomber' called out former world cruiserweight and heavyweight champion Haye (28-2-KO26) and the challenge was quickly accepted by the Londoner via a social media video.
Their exchange prompted questions over whether the fight would have to take place at a catchweight, since Haye has not made the 200lb cruiserweight limit since 2008 - but Bellew is prepared to forego weight stipulations entirely.
He told Sky Sports: "If he [Haye] wants to get down and train properly he could do cruiserweight but he's happy living the lifestyle he lives and parading around and if that's the way he wants to do it, we can do it at heavyweight. It's not an issue. I'll leave him to weigh whatever he wants.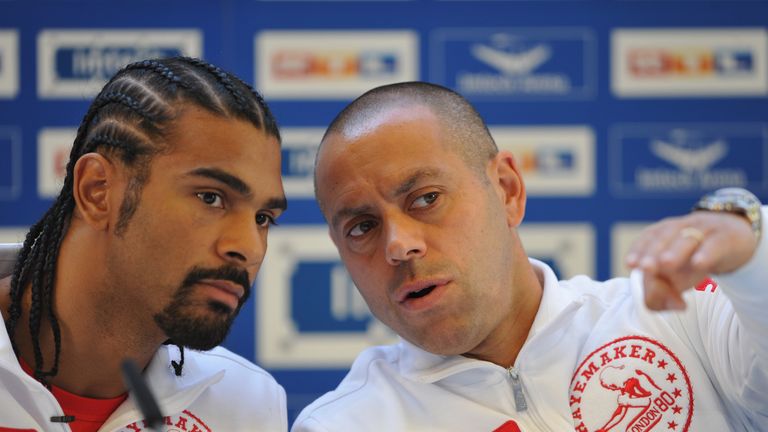 The best person to ask on that sparring session is his trainer, Adam Booth. He got bounced all over the ring by me and David Price.
Tony Bellew
"He's a small heavyweight. We're not talking about Tyson Fury, Wladimir Klitschko, Deontay Wilder or David Price here. We're talking about me going in with a dwarf heavyweight - someone who's a built-up cruiserweight. He's a manufactured heavyweight and not a true heavyweight. Anything over 16st and he's slower anyway.
"I've sparred with David in the past and he knows what happened when we sparred. I was an unknown amateur at the time. What I will say is that I wasn't the guy pulling out of a fight 24 hours after that sparring session. He got his backside kicked and then pulled out of the Mark Hobson fight after that session. Hobson actually told him that he'd heard he'd been beaten up by two Scousers in Liverpool and that's why he was pulling out.
"He's got his views and I've got mine. The difference is that mine are the truth and his aren't. He called me a chump but he knows I'm not a chump because I gave him hell in a sparring session back then. The best person to ask on that sparring session is his trainer, Adam Booth.
"He got bounced all over the ring by me and David Price."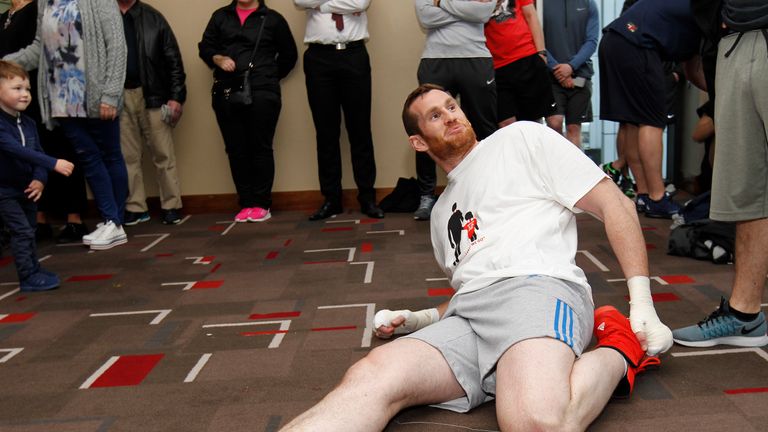 After the success of Bellew's coronation at the home of Everton Football Club, Bellew's trainer Dave Coldwell believes a clash with Haye could take place on an even bigger scale.
Coldwell said: "I don't think The O2 would be big enough for that fight. Whatever people want to say, David Haye was a class fighter and we don't actually know how good he is now because of the guys he's fighting.
"David and Tony sparred a long time ago. Back then, I was part of Hayemaker just before he went on the road towards the heavyweight scene. I was told about that spar and it was fantastic - one that you'd pay to watch. We know Tony is better now and we don't know how good David is right now.
"Haye carries the power to knock out anybody but let's not forget he's vulnerable as well. He was hurt by somebody like Lolenga Mock. He was put over by Jean Marc Mormeck. Any fighter who's been hurt - just like Tony - can get put over.
"There's not a chance that Bellew v Haye would go the distance. You could save on the cost of the show by not getting any judges. Just get a referee and that's it, you're sorted. That fight's not going to the distance and if it happens, it's an exciting fight."
Haye, 35, ended three-and-a-half years out of the ring in January when he stopped Mark de Mori in the first round and went on to blast Arnold Gjergjaj aside in the second on May 21.