Lennox Lewis on Muhammad Ali: 'He was like a father'
By Claire Corkery
Last Updated: 06/06/16 10:35am
Lennox Lewis says the late Muhammad Ali was "like a father" to him, and says the boxing legend will be "forever missed".
British star Lewis, who is the last undisputed world heavyweight champion, said of Ali: "He was like family, like a father."
Ali, who had suffered with Parkinson's disease for 32 years, died on Saturday morning after being admitted to hospital with a respiratory condition.
Lewis recalled the first time he met the boxing legend at a tournament in the United States, in which Ali watched him fight.
"I was excited because it was a man I'd seen on TV," Lewis told Sky Sports News HQ.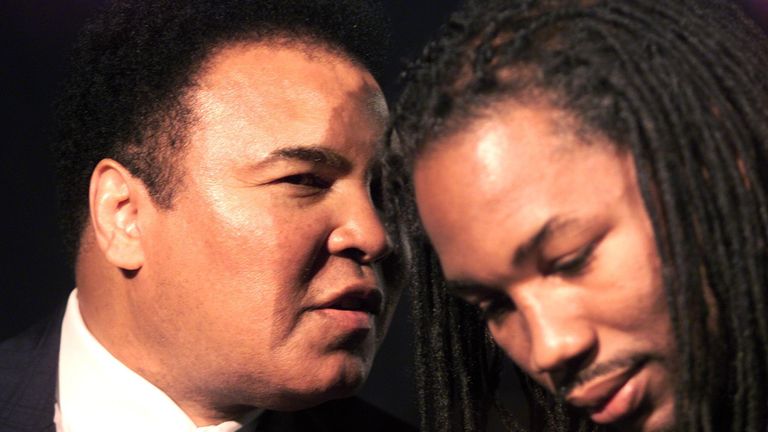 "He was going to be my first judge if I was good or not.
"I didn't win that fight, but he told me I won it and that made me feel good."
It was the first of many meetings between the pair and for Lewis, Ali was an inspiration.
The 50-year-old told of how Ali changed boxing, referencing the famous 1974 Rumble in the Jungle fight, in which Ali knocked out George Foreman unexpectedly after using the rope-a-dope technique.
"When he first came up with the rope-a-dope, I thought he was losing the fight," said Lewis, who was aged nine at the time.
"That was a performance where you really didn't know who was going to win.
"Then all of a sudden, the most remarkable thing happened, he caught Foreman with a punch. Boom. It was over. History.
"He is going to be forever missed and always remembered."