Scholars Jack Bateson and Savannah Marshall on inspiration of Muhammad Ali
By Mark Ashenden
Last Updated: 24/03/17 12:03pm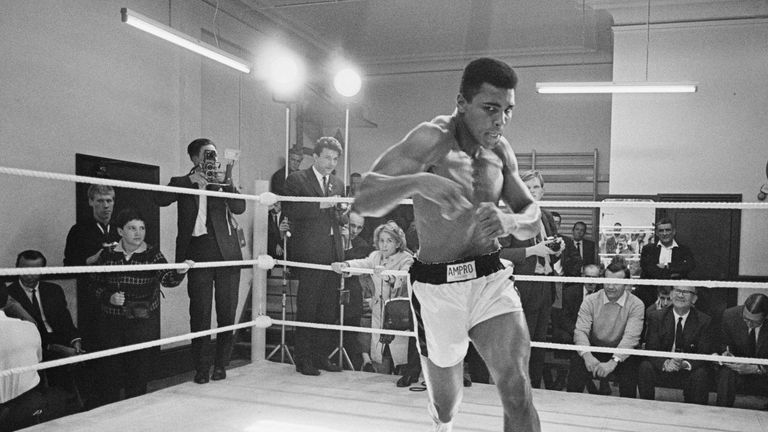 The world will say goodbye to Muhammad Ali on Friday, but the self-proclaimed 'Greatest' will never be forgotten.
The three-time world champion will be laid to rest in his hometown of Louisville, Kentucky and it will be a day of sadness and celebration of a man who has touched millions of lives since he started fighting in the 1960s.
Two young boxers who have been inspired by Ali are Sky Academy Sports Scholars Jack Bateson and Savannah Marshall.
Bateson, a 22-year-old flyweight from Leeds, and Marshall, who recently qualified for the Rio Olympics, pay tribute......
---
JACK BATESON:
"Float like a butterfly and sting like a bee, his eyes can't hit what his eyes can't see." Fighting athletes all over the world will train by that motto to this day and for many years to come.
There will never be another man like Muhammad Ali.
Everyone knows who he is. I am too young to have seen 'The Greatest' in his prime and watch him work his magic live on TV, but I've grown up studying him and watching clips of him online.
Everyone can appreciate what a talent Ali was, whether you follow boxing or not. He was a special person, not just in his athletic ability but in the way his speaking out on issues of race, religion and politics influenced and impacted so many people worldwide.
He was so entertaining and easy on the eye. Everything he did looked so natural and he had the ability to make the whole world stop and listen.  You never knew what he was going to do next, which set him apart from everyone else.
He was a unique and larger than life character. He moved like a lightweight and punched like a heavyweight.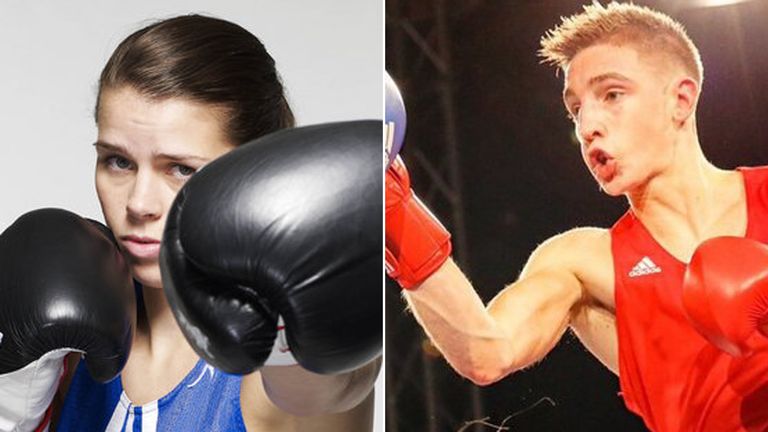 He was Olympic champion and three-time heavyweight champion of the world at a time when there was only one belt in the division. He wasn't just all talk, he was all talk and all action - the most exciting kind of boxer.
There have been many fighters who have attempted to mimic his style over the years, but no one has come close.
Muhammad Ali was a black Muslim who had many political and religious views but even if you didn't agree with him it was hard not to respect him and his beliefs. He was never afraid to speak his mind and if he thought something, he usually said it.
You have to look up to a man who had the confidence to speak his mind without fear. He has inspired me to do so much in the sport and yes I am guilty of the occasional 'Ali Shuffle' when I'm feeling confident.  
He has gone, but he will never be forgotten.  A true legend. He "shook up the world." Rest In Peace Champ.
SAVANNAH MARSHALL:
He was the first boxer I had ever heard of. When I first walked into the gym it's who you hear about and every boxer wanted to be like him. I definitely did.
He was just brilliant. He was an artist and his poetry was amazing!
Is he the greatest? Yes he is. He will never be forgotten and you'll never see another sportsman like him again.