Former world champion Bermane Stiverne has exclusively revealed that he has started a training camp ahead of a possible fight against Anthony Joshua.
Stiverne (25-2-1-KO21) has claimed negotiations have begun for him to challenge for Joshua's IBF heavyweight championship before the end of 2016.
Joshua had already told Sky Sports that Stiverne fitted the "criteria" for his next outing, and now the Haiti-born heavyweight has insisted that his preparations are underway.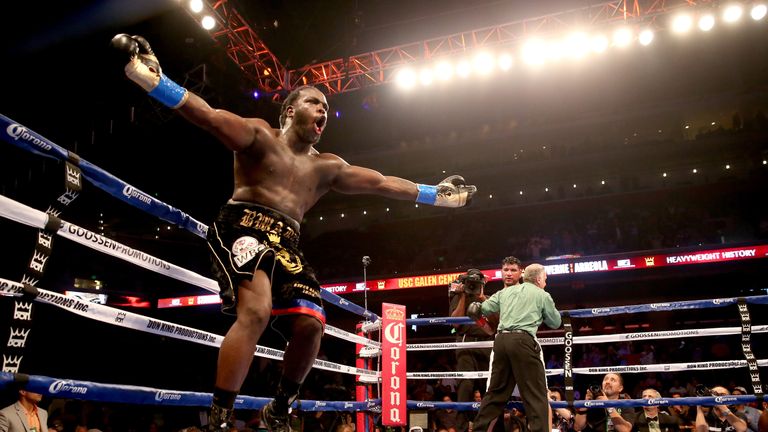 I have a desire to be a two-time heavyweight champion. All I'm waiting on is the call.
"I'm actually in camp right now," the ex-WBC champion told Sky Sports.
"Getting ready a little earlier will not hurt me - better to stay ready than to get ready when I get a call.
"Everybody has been talking about the possibility to fight Joshua, you know. That's option No 1, I'm available, and willing to fight.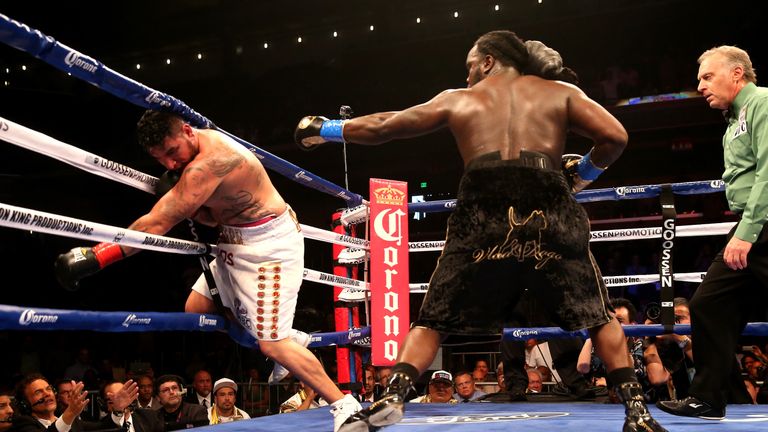 "[Joshua's representatives] have been going back and forth with [promoter] Don King but I don't have any details about the conversation. The last conversation I had with Mr. King, I told him to make it happen.
"I have a desire to be a two-time heavyweight champion. All I'm waiting on is the call."
Matchroom chairman Barry Hearn told Sky Sports he wanted to see Stiverne picked before Joshua insisted the "durable" 37-year-old had the tools to take him the distance, having watched him avoid a knockout against Deontay Wilder as he lost the WBC title.
But Las Vegas-based Stiverne laughed off the idea that he is simply durable and warned Joshua not to treat him as such.
"Oh, boy! I've got nothing but a surprise for Mr. Joshua if that's how he thinks I'm coming," he said.
"Joshua is tailor-made for me. Chris Arreola was tailor-made for me, Joshua is tailor-made for me. Joshua doesn't move too much, he stays in front of his opponents.
"He's too stiff with too much muscle. Not as smooth as a heavyweight should be. I'm not saying he's not good, or downgrading what he's doing. But when he fights somebody who punches back, who can take a punch and is smart in the ring, it will be a huge problem for him.
"No, he hasn't been tested, he's still green. First and foremost, out of all the heavyweights out there, the only one I respect is Joshua. But in my opinion, he's still green."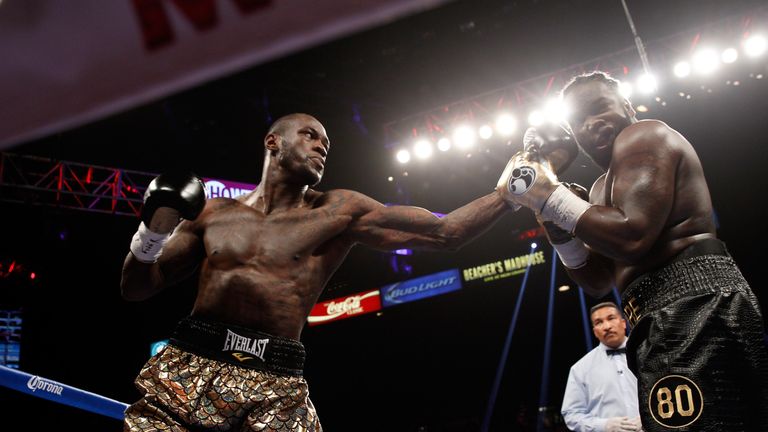 Asked if he could give Joshua his toughest test so far in the champion's 'lion's den' at The O2, Stiverne said: "I don't think - I know I will. I wouldn't fight with my emotions, I'd fight with my head.
"I see myself being too smart and too slick for him. I'm an expert in going into back-yards and crashing the party."
Since Wilder beat him by unanimous decision for the WBC title in January 2015, Stiverne has boxed just once - outpointing Derric Rossy last November.