Terry Flanagan outpoints Mzonke Fana to retain world title
By Isaac Robinson
Last Updated: 17/07/16 1:28am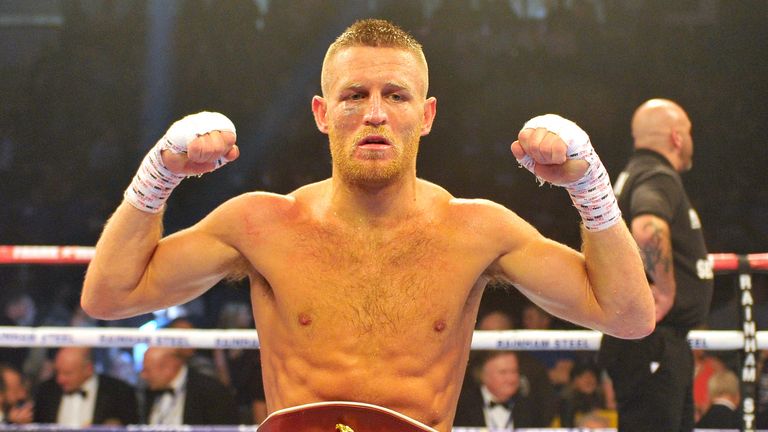 Terry Flanagan kept hold of his WBO world lightweight title but was taken the distance by veteran Mzonke Fana in Cardiff.
Flanagan (31-0-KO12) had been favoured to dispatch his South African opponent inside the distance but found the 42-year-old an awkward and frustrating proposition even though he earned scores of 120-106 on all three judges' cards.
Fana (38-10-KO16) entered to Bob Marley's 'Buffalo Soldier' and appeared to be dancing double-time when the first bell went; his fidgety style seeming to confuse Flanagan until the champion found a good back-hand counter to assert superiority.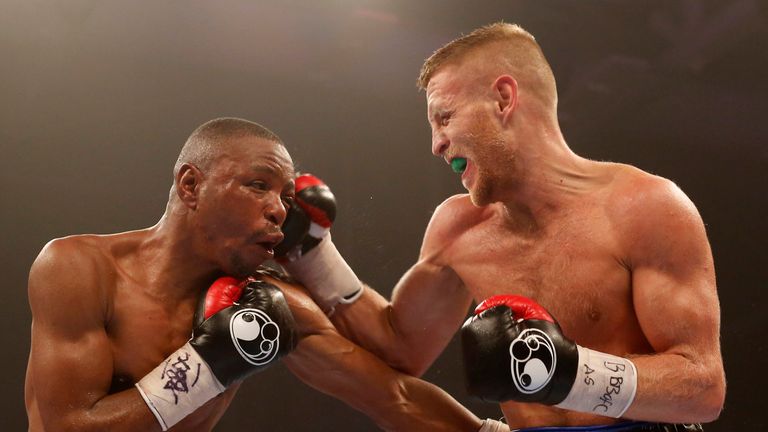 The underdog had his success in the second as he landed a pair of sneaky overhand rights but he appeared unable to deal with the increasing tempo as Flanagan emphasised his higher work-rate in the third by way of a right hook to the body and a following left uppercut.
The fourth yielded a knockdown when Flanagan timed a left hook as Fana lunged forward, the Manchester fighter also appearing to land a half-hearted shot to the body with his opponent down to bring complaints from the fallen man. Fana regrouped admirably and by the end of the round, Flanagan was wearing a cut under his right eye from a head clash.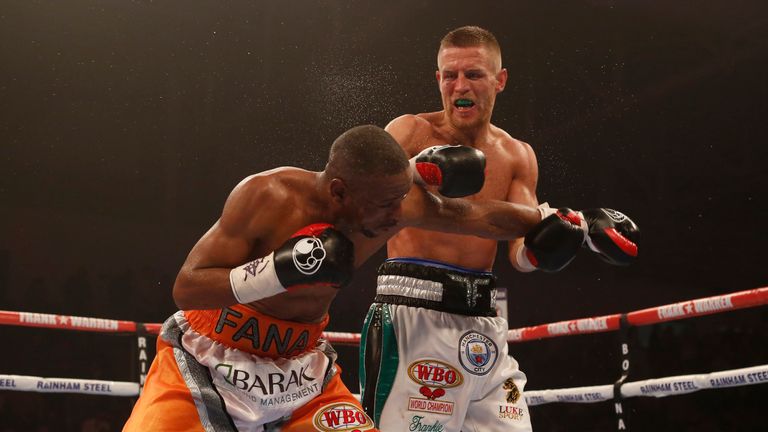 The visitor re-established himself to the surprise of many over the next couple of rounds and despite being backed up by a right-left combination in the fifth, almost certainly won the sixth as he produced a pair of eye-catching combinations of his own.
Flanagan alleviated some frustration in the seventh with some improved shot-picking and then came a breakthrough in the eighth when he punished an advancing Fana with a brutal uppercut. How the veteran stayed up was anyone's guess, but he ducked, weaved and smothered his way through the session before being staggered on the bell.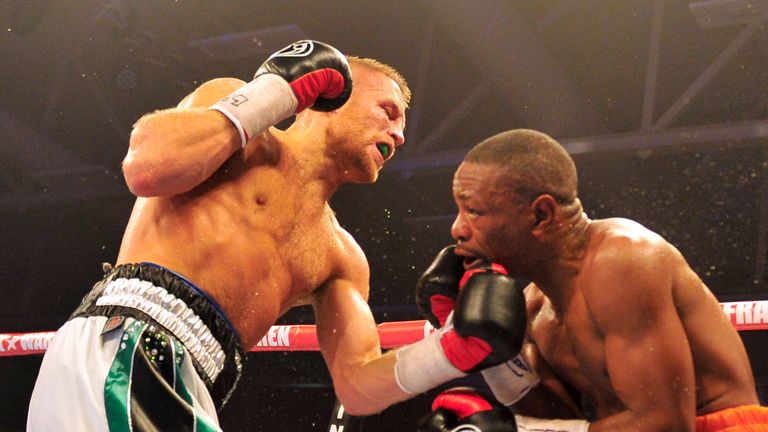 The ninth saw Fana retreat to the ropes as Flanagan looked to unload without any clean-cut success and even when a textbook one-two landed at the start of the 10th, the challenger soaked it up before successfully slowing the action to a more suitable pace.
Both men looked slightly weary in the penultimate round as Flanagan failed to exploit his slowing opponent until a flurry just before the bell, and although a rapid combination forced Fana to touch down in the final session, the 'Rose of Khayelitsha' rose to hear the final bell.