Lee Selby is moving on to the winner of Leo Santa Cruz v Carl Frampton having been 'messed around' by Josh Warrington, says the Welshman's manager Chris Sanigar.
IBF world featherweight champion Selby (23-1-KO8) was left frustrated after talks with Warrington (23-0-KO4) broke down over the latter's wedding plans - and 'Lightning' is set to wait on for an opponent despite not fighting since April.
In an interview reported on boxingscene.com, Sanigar said: "For 12 months, Warrington and his team said they wanted the fight with Lee at Elland Road and for two years it seems he had a wedding planned so it's nonsense.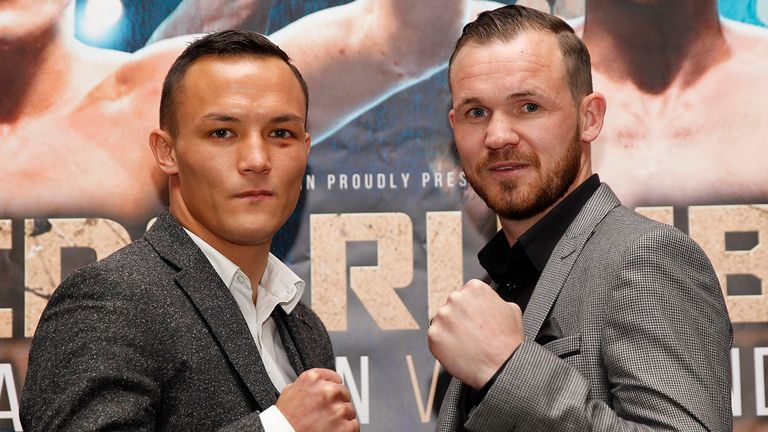 "Lee gave up his British title for Josh to pick up. Then he gave up his European title for Josh to sweep up. Maybe he should give up the IBF world title for him too. He has no intention of fighting Lee.
"We've never had one offer. We don't have a mandatory due but we've been messed around by the Warrington thing.
"The winner of Santa Cruz v Frampton is the one we want. We've been offered the fight verbally and we'll wait and see what happens on the 30th. Hopefully they both come through with no injuries.
"They've both said they fancy it, and I'm sure Lee and I will be present for that one."
WBA Super world featherweight champion Santa Cruz faces former super-bantamweight star Frampton on July 30 in New York.