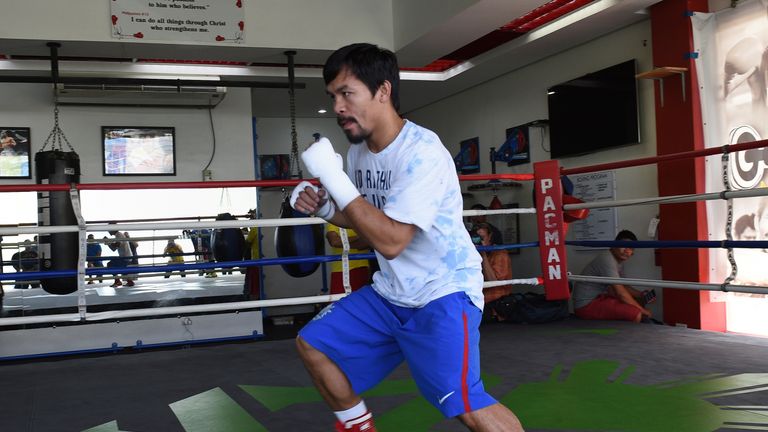 Manny Pacquiao has confirmed he is coming out of retirement to fight WBO welterweight champion Jessie Vargas in November.
The 37-year-old Filipino, who has won world titles in eight weight divisions, made the announcement after meeting with promoter Bob Arum in Manila on Tuesday.
"Yes, the fight is on. I have agreed to a November 5 fight with reigning WBO welterweight champion Jessie Vargas," Pacquiao said.
"Boxing is my passion. I miss what I'd been doing inside the gym and atop the ring."
After winning a unanimous decision against American Timothy Bradley in April, Pacquiao had said he would retire to focus on his political career.
Pacquiao was elected to the Philippine senate in May but even before taking office, he said he was open to fighting again.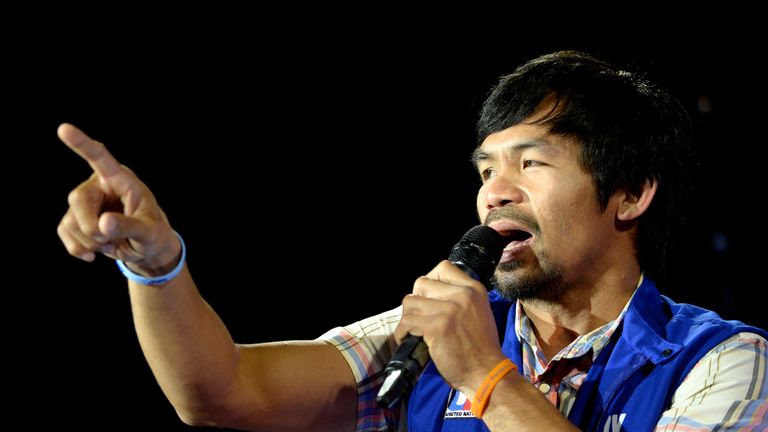 "Boxing is my main source of income. I can't rely on my salary as a public official," he said.
"I'm helping the family of my wife and my own family, as well. Many people also come to me to ask for help and I just couldn't ignore them."
Vargas (27-1, 10 KOs), a 27-year-old American, said last week he was in talks with Pacquiao's camp to hold a fight in Las Vegas.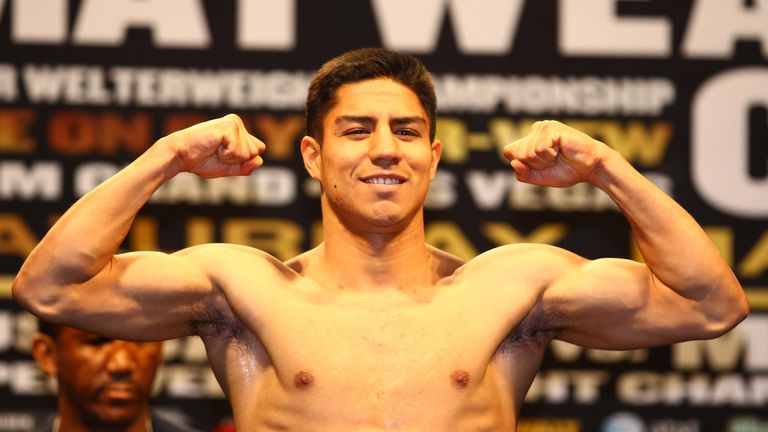 Pacquiao's manager Michael Koncz revealed a promotional tour for the fight would be held from September 8 to 10 in Los Angeles, and said a contract would be signed soon.
Pacquiao (58-6-2, 38 KOs) said he would return to the Philippines straight after promoting the fight to fulfil his political duties.
"My entire training camp will be held here in the Philippines so I can attend to my legislative work. This is my campaign promise and I'm determined to keep it," said Pacquiao.