Antonio Margarito avoids further eye tests ahead of bout in Mexico
By Isaac Robinson
Last Updated: 10/08/16 11:46am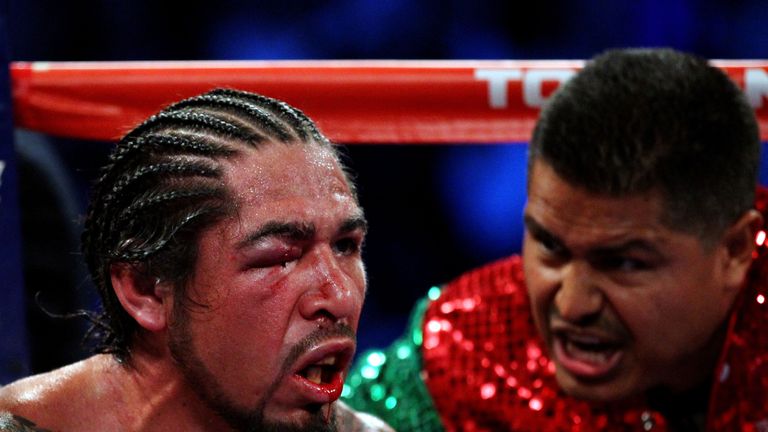 Controversial Mexican Antonio Margarito will not be asked to undergo further examinations of his right eye ahead of fighting again on August 13.
The 38-year-old (39-8-KO27) is a former world welterweight champion, whose career was overshadowed by a 2009 case that saw him found guilty of using illegal hand wraps containing sulphur and calcium which, when combined with oxygen, form plaster of Paris.
Upon his return to the sport, Margarito suffered emphatic defeats to Manny Pacquiao and Miguel Cotto and suffered bad eye damage during both bouts. He duly took a break from the sport that lasted over four years until March's comeback points victory over Jorge Paez Jr.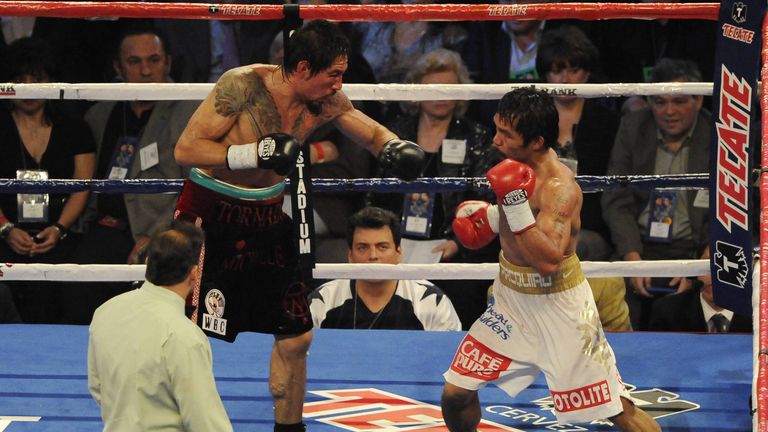 Despite undergoing multiple surgeries on his right eye, Margarito is due to continue his return to boxing with a second fight in his homeland this month against Ramon Alvarez (23-4-2-KO15) and will not be required to pass further tests.
The Tijuana boxing commission president Juan Carlos Pelayo told ESPN Deportes: "We will not have anything extraordinary other than the routine tests.
"In his last fight, one of the requirements of his return was to take part in a very rigorous study that was done by an ophthalmologist of a high prestige and he passed, so there shouldn't be any problem.
"What is going to be done will be handled by the head of medical services, Angel de la Torre, and his team will take care of routine medical exams at Friday's weigh-in."
Margarito, who has been known as 'El Tornado de Tijuana', made his professional debut back in 1994 when he was still 15.