Anthony Joshua is using his time in Brazil wisely after finding time for a training session with former UFC heavyweight champion Junior dos Santos.
The IBF heavyweight champion, a gold medal winner at the London Olympics four years ago, is in Rio de Janeiro supporting the latest generation of Team GB's boxers.
But he linked up with another renowned knockout artist, Brazilian MMA power-puncher Dos Santos, for a training session on the beach.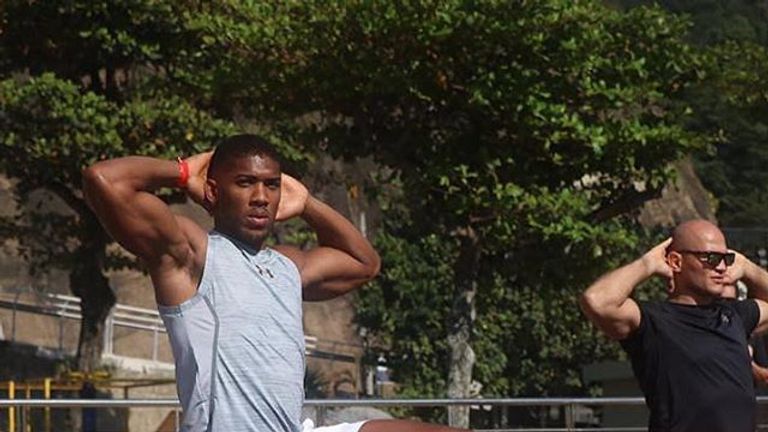 "I use to admire him a lot and now I'm admiring him even more," Dos Santos wrote on Instagram.
"Such nice guy. I wish you all the best champ!"
Dos Santos (18-4) held the UFC's heavyweight title between 2011 and 2012 while Joshua is plotting a November defence of his IBF belt.
They have a combined 29 professional knockouts, with Joshua stopping all 17 opponents to date.