Conor Benn out-points Ross Jameson over six rounds on Manchester debut
Last Updated: 25/09/16 9:20am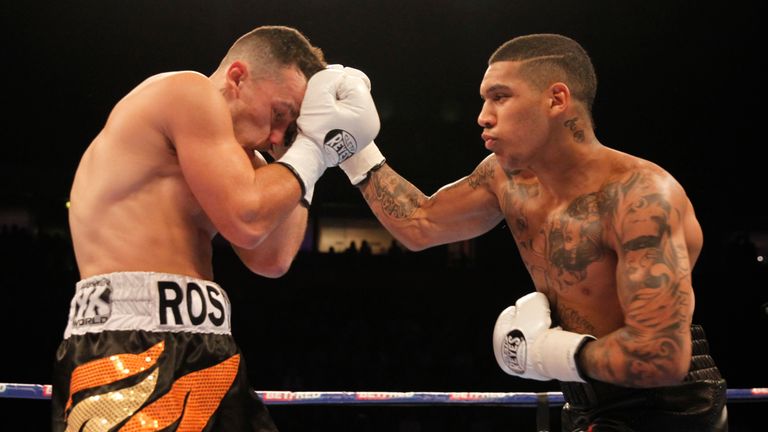 Conor Benn was taken the full six rounds for the first time by Ross Jameson as he made his Manchester debut.
The son of legendary Nigel was in complete control and won with a shut-out score of 60-55 to move to 5-0-KO3 and, more importantly, get some valuable rounds under his belt.
The rejuvenated and memorable chimes of Big Ben brought the junior Benn into the Manchester Arena and with the crowd building up ahead of the main event, there was an air of intrigue as the 19-year-old walked into the same venue his father had boxed in, way back in 1991.
Conor Benn had promised to be cautious in his approach but started at a furious pace to show the growing Manchester crowd he could well follow in his father's footsteps.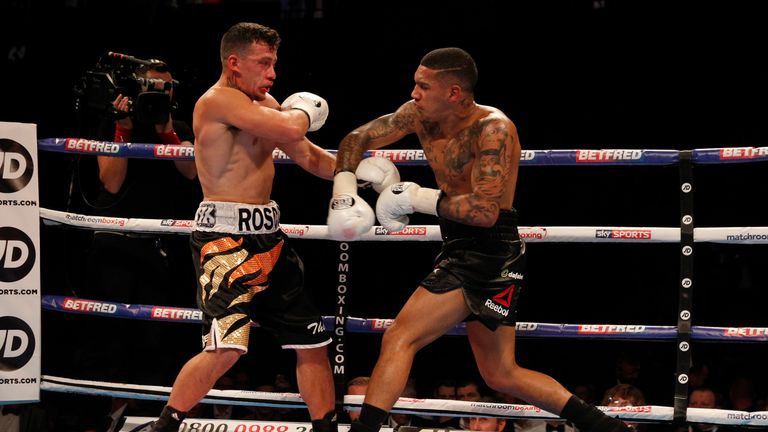 His jab set the tone and he kept coming forward, but even though Jameson had had only two previous professional fights, he was not there to just make up the numbers.
Benn got him on the ropes at the end of the opener and bloodied his nose with a nice right among the shots that landed, but the second saw him start to smother his own work with his over-eagerness to mark his Manchester debut in style.
He slowed the pace in the fourth, but Jameson had a dogged approach and an ability to take a jab without a problem.
Benn showed his footwork and defence in the fifth, countering well on occasions, but he did get caught, which proved this was a learning experience.
The Destroyer was always going to win the decision and a big right towards the end suggested he also wanted to get his fourth stoppage in his fifth pro fight, after only 20 as an amateur.
He told Sky Sports: "If I fight how I spar behind closed doors, you'd see a different fighter but it's a different thing learning how to perform in front of a crowd like this.
"I've been working on speed and boxing ability in the gym. When I take a shot, I have to learn to not take it personally - I have to get back to the gym and learn."