Nathan Cleverly wins world title after Juergen Braehmer withdraws injured
By Isaac Robinson
Last Updated: 02/10/16 1:37pm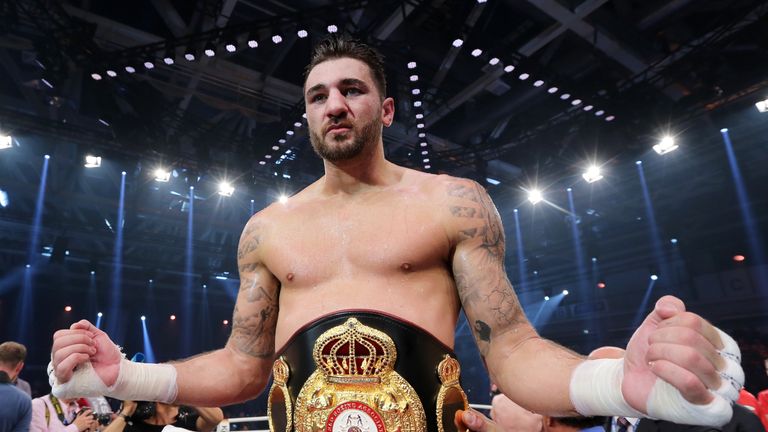 Nathan Cleverly became a two-time world champion in Germany after Juergen Braehmer withdrew injured at the halfway stage.
The 29-year-old Welshman (30-3-KO16) strapped on the WBA world light-heavyweight title after Braehmer (48-3-KO35) retired before round seven with what his promoter reported to be a dislocated elbow.
Having entered the arena all smiles wearing his trademark Karate Kid-esque headband, Cleverly appeared emotional as his travelling support ensured 'Land Of My Fathers' trumped the German national anthem for volume.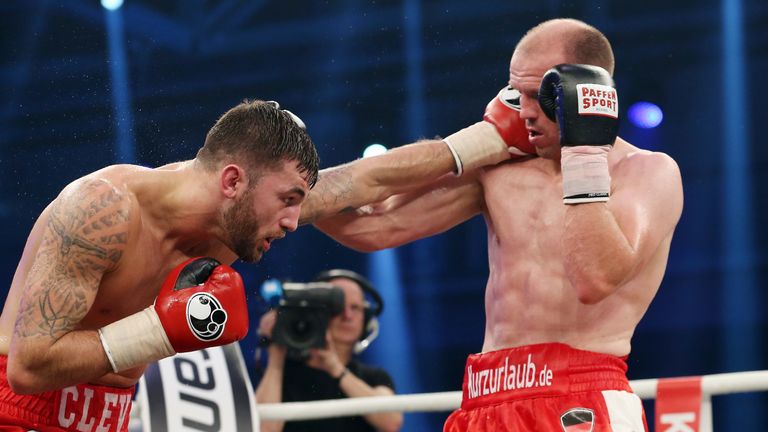 When the bell went, Cleverly raced straight onto the front foot with Braehmer looking to pounce off the ropes with slick combinations. The visitor enjoyed success with body shots early on and appeared to shade the opener, which ended in a knowing smile between the two.
A searing uppercut from Cleverly put him ahead in the second before Braehmer targeted the body and registered two left-hooks upstairs. The German edged the second session and was beginning to find the mark with left hands in the third when Cleverly was warned for a low blow.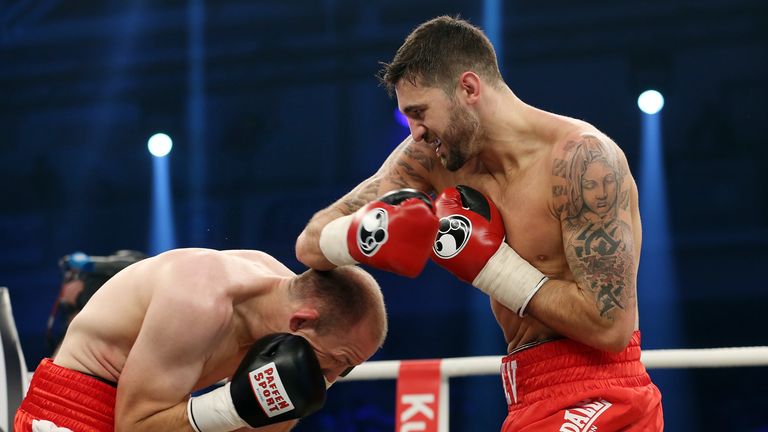 The fourth was nip and tuck with Cleverly close to pinching it by landing several clean blows in its closing 20 seconds and the to-and-fro nature of the exchanges continued into the fifth with Braehmer the more accurate and Cleverly relentless in his work-rate.
The pair traded backhands at the start of the sixth with Braehmer's more meaningful work earning him a relatively-uneventful round but with the second half beginning, Braehmer delayed standing up and when he did, calmly walked across the ring to congratulate Cleverly's corner.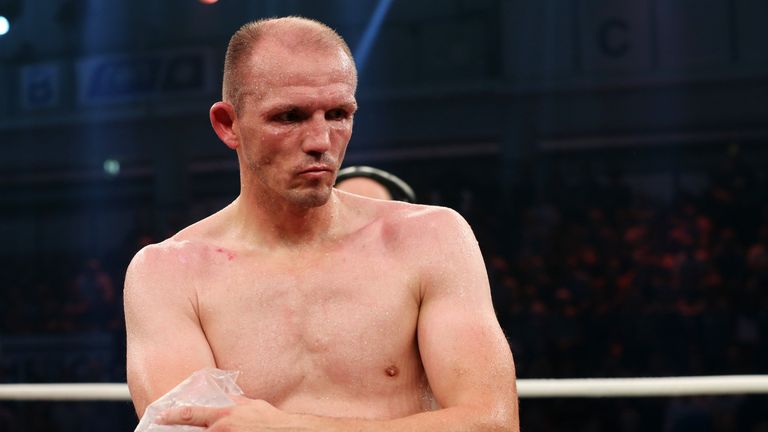 With the small pocket of travelling fans celebrating wildly, Braehmer clamped an ice back on his arm and went to ask the new champion for a rematch.
Cleverly said afterwards: "I'm just very grateful to be world champion for a second time. I won the world title when I was 24 and I was loving it, living the dream.
"I lost my belt in my sixth defence and I needed this belt back in my life. I came back for it, I've worked hard, dedicated myself and now I'm two-time champion of the world. I'm so grateful.
"I'm grateful to Braehmer for giving me the shot at the title. He's been a great champion but he's 37 years of age now and it's time for a younger man to take the title now. It's time for a new champion. If he wants the rematch we've got a clause if he really wants it.
"Ultimately, I broke Braehmer up in the first six rounds. It was only going one way but if he wants a rematch, we'll do it."